These 4 Megatrends Should Benefit FireEye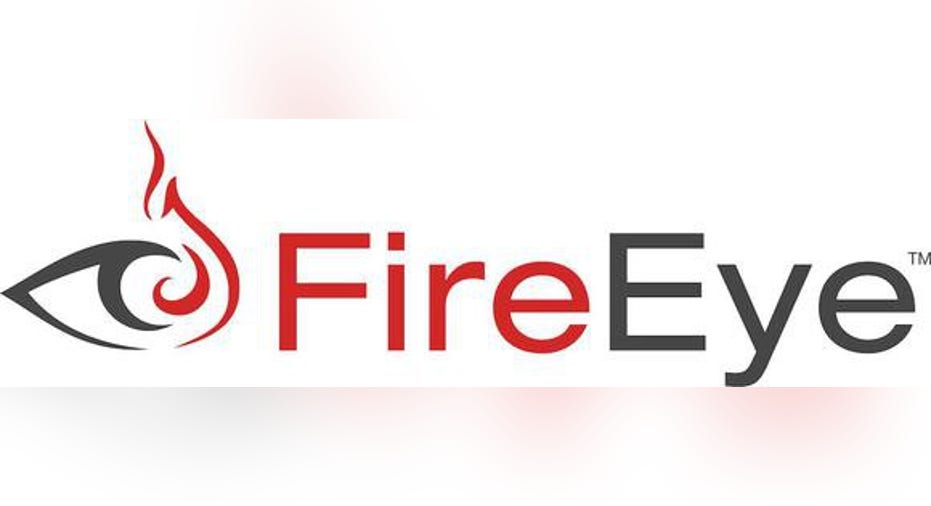 Source: FireEye
It's been a tough year for FireEye shareholders: Year-to-date, shares of the cybersecurity firm have lost nearly 35% of their value. Much of that loss has been fueled by the company's modest growth. FireEye's revenue hasn't been rising as quickly as manyanalystshad anticipated.
Yet FireEye's business is still growing. Last quarter, the company's revenue rose 34% on an annual basis, while its billings climbed 23%. For all of 2016, FireEye expects its revenue and its billings to rise about 27%.What's helping FireEye's business continue to grow? Back in February, speaking during the company's fourth-quarter earnings call, CEO Dave DeWalt identified four megatrends that could propel FireEye's business for years to come.
Cyber crime is a growing problem
The cyber security market is complex -- not all threats and solutions are the same. Vendors offer a wide variety of products, including anti-virus software and firewalls.FireEye specializes in advanced persistent threat detection (APT), a class of attacks that involve highly sophisticated attackers working in a well-orchestrated manner over a long period of time. In the past, FireEye argued that its total addressable market could exceed $30 billion, but analysts have been considerably more skeptical, projecting longer-term demand at about one-tenth of that.
Still, investors can take solace in the fact that FireEye is selling into a growing market, one that's unlikely to vanish anytime soon. Others agree: Research specialist MarketsandMarkets expects sales of cyber security solutions to swell to more than $170 billion in 2020, up from about $106 billion in 2015.
Companies are inundated with cyber security solutions
More vendors and more cyber security solutions may make companies safer, but it introduces complexity, which can be difficult to handle. Solutions vary, but products often work by sending alerts to the security departments of customers, which are then tasked with wading through the noise and determining which threats need to be tackled.
In 2014, retail giant Target was the victim of an APT attack, in which it lost the credit card data of tens of millions of its customers. Ironically, FireEye was one of Target's vendors, and FireEye successfully alerted Target to the attack ahead of time. But Target's security team ignored the warning. Disappointing, but understandable, given that Target's security team likely processes hundreds of alerts in any given day.
In an effort to solve this problem, FireEye now sells itself as a service. FireEye-as-a-Service (FaaS) taps FireEye's own group of security experts, who analyze FireEye security alerts so customers don't have to do as much work. Demand for FaaS has grown at a rapid rate since the company introduced it late in 2014 -- it topped $100 million in sales within 18 months of its introduction. For FireEye, it offers better margins than its other products, and allows it to onboard customers more rapidly.
The Internet-of-Things raises the stakes
Increasingly, devices are becoming both smart and connected. Items as mundane as light bulbs, refrigerators, and water filters are coming online, creating a network of objects known as the Internet-of-Things (IoT). The market for these products is expected to surge over the next few years, with sales hitting $1.7 trillion in 2020.
FireEye isn't an active participant in the IoT, so far as it doesn't sell connected devices or the components necessary to bring objects online. But the growth of the IoT does make its service more attractive, as it dramatically raises the possible damage a cyber criminal could inflict. Last year, hackers remotely disabled an SUV driven by a Wired reporter. The attack was an experiment rather than an instance of activemalevolence, but it does highlight the possible destruction cyber criminals could cause in the future.
Human experts are needed
FireEye doesn't just write software -- it employs hundreds of human analysts that actively investigate attacks and work directly with companies to resolve intrusions. FireEye's acquisitions, notably Mandiant and iSight Partners, have helped grow its team of security experts, and positioned it to offer prospective customers more comprehensive solutions. If Gartner's projections prove accurate, FireEye's recent emphasis on services and commitment to build a team of in-house analysts could help propel the company in the years to come.
The article These 4 Megatrends Should Benefit FireEye originally appeared on Fool.com.
Sam Mattera has no position in any stocks mentioned. The Motley Fool owns shares of and recommends FireEye and Gartner. Try any of our Foolish newsletter services free for 30 days. We Fools may not all hold the same opinions, but we all believe that considering a diverse range of insights makes us better investors. The Motley Fool has a disclosure policy.
Copyright 1995 - 2016 The Motley Fool, LLC. All rights reserved. The Motley Fool has a disclosure policy.