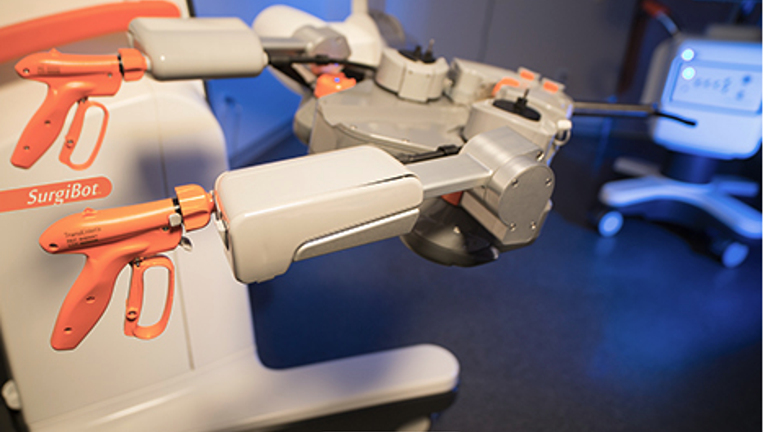 Image source: TBIT via Pixabay.
What:A handful of small-cap biotechs stocks are off to a great start for the week as AcadiaPharmaceuticals, Galena Biopharma , andGeron were each up at least 10% at some point in early morning trading today.
The excitement appears to have spilled over into the medical device too as TransEnterix , a small-cap medical device focused on robotic surgery, also rose by as much as 13% this morning.
So what:There doesn't appear to be any particular news item that could explain today's share price gains, since since all four of these stocks have been on the rise over month it's possible that traders are simply piling into these companies in an attempt to take advantage of the short-term momentum.
Now what: It's an exciting time to be an investor in all four of these companies so I can certainly understand why traders have suddenly developed an interest in each of these stocks.
Acadia Pharmaceuticals is entering an exciting time in its history as the FDA has set a PDUFA date of May 1 for when they anticipate having an approval decision related to the company's Parkinson's disease psychosis drug Nuplazid. The odds of success look favorable as a panel of advisors recently voted 12 to 2 in favor of the drug stating that they felt that the potential gains from using Nuplazid outweigh the compound's potential risks. Understandably, the news sent the company's shares roaring higher, and today's move looks like it could be a continuation of that bullishness.
Galena Biopharma also shot up last week after it announced that its experimental compound NeuVax had achieved a milestone in its ongoing phase 3 trial. The company stated that the 70thqualifying disease-free survival event has been reached in its PRESENT trial, which triggered an interim review of the clinical data. While the news caused shares to skyrocket, investors should remember that they are plenty of reasons to be cautiousand shouldn't simply blindly buy shares because of the stocks recent rise.
Image source: TransEnterix.
Geron recently kicked off its phase 2/3 clinical trial that is evaluating its myelodysplastic syndromes compoundimetelstat. This trial, called IMerge, is being run with its collaboration partner Johnson & Johnson, which is the second study that the duo has started since they signed their agreement. It will still be a few years before we know if imetelstat can find its way to market, but it's good to see that the company continues to make progress toward potentially commercializing its pipeline.
The recent news out of TransEnterix hasn't been quite as rosy, but that hasn't stopped traders frombidding up shares. Last week, TransEnterix let investors know that the Food and Drug Administration was pushing back its timeline by a month to make a decision on the company's SurgiBot system. Management was light on details surrounding the delay, but since the new timeline calls for a decision by the middle of April, traders appear to have largely shrugged off the news. Perhaps they were already pricing in a high chance of delay since in February management stated that it had completed its responses to the FDA's questions about the filing, indicating that the agency might need some additional time to review the updated information.
Only time will tell if any of these stocks will be able tosustain the gains that they have seen recently over the long run, and since all four of these companies are still in money-losing mode, they are each very risky. That means that these stocks should only be held by investors who have a very high tolerance for market volatlity.
The article These 4 Healthcare Stocks Are All Soaring Today, and Here's Why originally appeared on Fool.com.
Brian Feroldi has no position in any stocks mentioned. The Motley Fool recommends Johnson & Johnson. Try any of our Foolish newsletter services free for 30 days. We Fools may not all hold the same opinions, but we all believe that considering a diverse range of insights makes us better investors. The Motley Fool has a disclosure policy.
Copyright 1995 - 2016 The Motley Fool, LLC. All rights reserved. The Motley Fool has a disclosure policy.