These 4 ETFs Got Smacked Down in November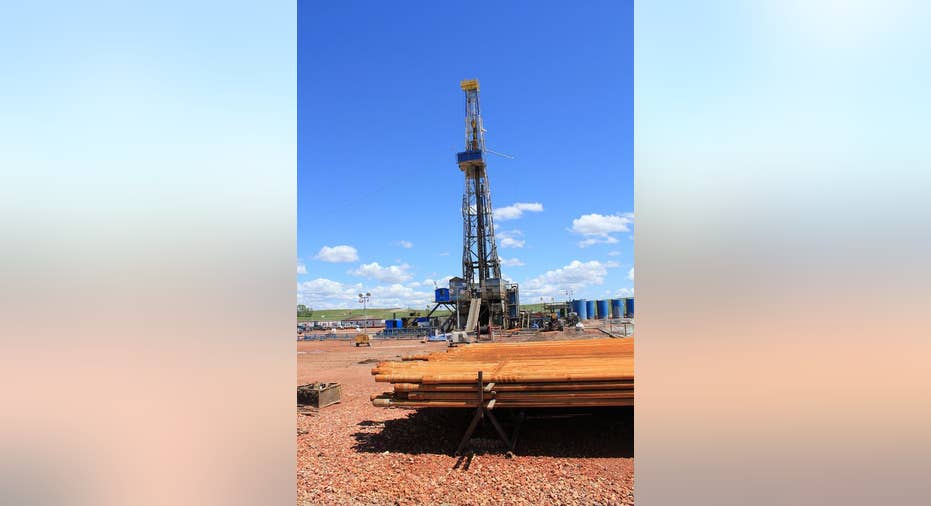 The oil patch was especially weak in November. Image: Flickr/Lindsey G.
Even though the stock market was relatively flat in November, several segments of the market continued to take big hits during the month. As you'd expect with oil and gas prices remaining weak, energy-related plays performed poorly, but another falling ETF came from a corner of the world that hasn't gotten as much attention lately. Let's look more closely at three ETFs that did especially badly in November to figure out if they could rebound.
Oil and gas keep fallingHopes for a rebound in the energy markets once again flamed out during November, with West Texas Intermediate oil prices finishing the month down nearly 10% to below $42 per barrel. Natural gas also suffered further declines, staying just above the $2.20 mark by the end of the month. That sent the United States Oil ETF down 13%, and the United States Natural Gas ETF weighed in with an 11% decline.
Both of these ETFs use futures-tracking strategies to approximate the returns of their underlying commodities. But this method introduces tracking error, and especially when disparities between the prices of futures contracts from one month to the next are sizable, the result can be substantial underperformance. Over time, this has been a huge drag on both ETFs, and many have concluded that they're simply unsuitable for those looking to take long-term positions in the energy markets.
Income dries up for MLPsThe weakness in the energy sector has spilled out into the market for companies that rely on healthy oil and gas markets for their profits. The Alerian MLP ETF fell almost 10% in November, with major holdings like Enterprise Products Partners (EPD) and Energy Transfer Partners (ETP) contributing to the declines.
Not all MLPs have direct exposure to the prices of oil and natural gas, with some simply profiting from the transportation of energy products through the nation's infrastructure. Yet even these companies have proven vulnerable to lower levels of production throughout the energy sector, and the resulting declines have led many MLPs to cut their distributions. Given how popular the MLP ETF became for investors seeking lucrative streams of income, the poor prospects for the oil and gas industry have hit income investors hard and left them with substantial uncertainty about the future direction for the investments they've made.
It's Greek to meFinally, Greek stocks have gotten hammered recently, with the Global X FTSE Greece 20 ETF taking a 17% hit during November. The big culprit during the month was National Bank of Greece, which got delisted from the New York Stock Exchange after suffering a drop of more than 75%. The bank had to sell shares in a secondary offering at a huge discount to their previous market prices to raise capital in an effort to cover liabilities, but other efforts to try to improve its capital position failed to meet its internal targets. The episode highlights how fragile Greece's financial system remains even after efforts to try to bail out the ailing economy, and with many other stocks in the Greece ETF also coming from the financial sector, ETF investors need to understand how big a risk they're taking on the country's financial survival going forward.
These three ETFs punished investors in November, and many believe that they could have further to fall. Investors in these ETFs need to keep their eyes open and be sure that they're comfortable with the potential downsides that could keep them from earning the returns they want to see.
The article These 4 ETFs Got Smacked Down in November originally appeared on Fool.com.
Dan Caplinger has no position in any stocks mentioned. The Motley Fool recommends Enterprise Products Partners. Try any of our Foolish newsletter services free for 30 days. We Fools may not all hold the same opinions, but we all believe that considering a diverse range of insights makes us better investors. The Motley Fool has a disclosure policy.
Copyright 1995 - 2015 The Motley Fool, LLC. All rights reserved. The Motley Fool has a disclosure policy.