These 4 Billionaires Made More Than $67 Billion in 2015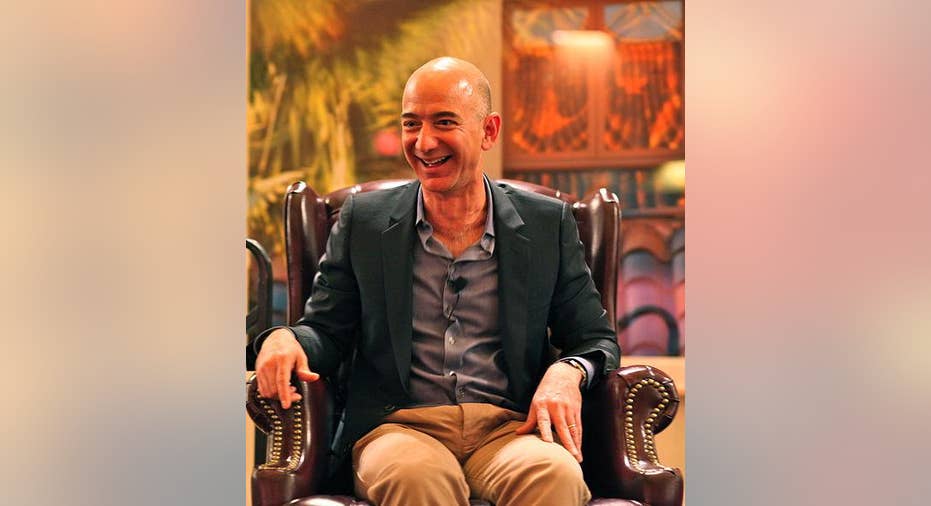 With 2015 quickly coming to a close, the S&P 500 sits only slightly higher than where it was at the beginning of the year. While the popular index is a widely accepted barometer for the broader American market, there were absolutely stellar performances of several companies within its ranks that werehidden by its modest gains.
As the stock prices of these companies rose, so, too, did the multi-billion dollar fortunes of their founders. In fact, despite the fact that the following four billionaires have combined salaries of less than $90,000, their fortunes, as of this writing, have collectively increased a jaw-dropping $67.8 billion this year:
Larry Page and Sergey Brin -- $22.2 billionFirst, consider Larry Page and Sergey Brin, the co-founders of Google parent Alphabet . As CEO and president of Alphabet, respectively, Page and Brin voluntarily receive annual salaries of just $1. But they also hold stakes in the company they built from the ground up worth tens of billions of dollars.
Google logo.
More specifically, as of his most recent EDGAR filing in late September, Page owned 21,733,002 shares of Alphabet Class C stock, and 21,596,902 shares of Class A stock, worth a total of approximately $22.9 billion at the start of this year.As of early October, filings show Brin owned21,169,379 shares of Class C stock, and 21,109,310 shares of Class A stock, together worth around $22.35 billion at the beginning of 2015.
On the heels of two successive quarterlyearningsbeats-- driven largely by impressive growth and monetization of Alphabet's YouTube and Google mobile-search platforms -- Alphabet Class C and Class B shares have risen roughly 48.3% and 50%, respectively, so far in 2015. As a result, the value of Page's stake has grown by around $11.2 billion this year, to $34.1 billion, while the value of Brin's slice of Alphabet rose almost $11 billion year to date, to $33.3 billion.
With the caveat that these are gains on paper, that means Page and Brin together "made" around $22.2 billion this year as Alphabet stock rose.
Mark Zuckerberg -- $13.8 billion
Credit: Facebook.
Similar to Brin and Page, Facebook'sfounding CEO Mark Zuckerberg collects an annual salary of only $1. But as of December 1, 2015, SEC filings revealed Zuckerberg owned 4 million class A Facebook shares, and a whopping 419 million class B shares -- and through the latter, he holds the majority of Facebook's voting rights -- worth a total of roughly $33 billion at the start of 2015.
Facebook has also made incredible progress this year making the most of its fast-growing base of mobile users; mobile ad revenue climbed 73% year over year last quarter to represent 78% of total advertising, up from 66% of all ad sales in the same year-ago period. And with two-thirds of the world's population still unconnected to the Internet altogether, Facebook has a long runway for growth as it continues to improve monetization of its incredible traffic.
In the meantime, Facebook stock has climbed more than 37% in 2015, leaving the 31-year-old CEO with company holdings worth roughly $46.8 billion as of this writing, or $13.8 billion more than he started the year.
Jeff Bezos -- $31.8 billionLast but certainly not least, Amazon.com CEO Jeff Bezos collected a modest annual salary of just $81,840 last year.But like his counterparts at Google and Facebook, the primary source of Bezos' wealth lies in the shares of the company he founded more than two decades ago.
Credit: Steve Jurvetson via WIKIMEDIA COMMONS.
As of November 10, 2015, SEC filings show Bezos owns 82,914,455 shares of Amazon.com stock. At the beginning of 2015, that stake was worth more than $25.7 billion.
Amazon.com investors have enjoyed a series of spectacular earnings reports this year, including 23% year-over-year growth in revenue, to $25.4 billion in its most-recent quarter. Within that, Amazon's core product sales rose a solid 15%, to $18.5 billion, while its burgeoning Amazon Web Services (AWS) segment saw revenue climb 78%, to $2.1 billion.
Better yet, investors were pleasantly surprised when AWS generated operating income of $521 million, good for an operating margin of 25%, and higher than the $472 million earned by all of Amazon's global retail operations over the same period. As Amazon's surprising ability to generate a profit becomes more clear, the market is increasingly excited by the company's long-term potential.
As it stands, Amazon.com stock has risen more than 120% in 2015, leaving Bezos $31.8 billion richer, with a stake valued at roughly $57.5 billion.
Bezos might be even richer than his Amazon.com shares suggest. As fellow Fool Nathan Hamilton pointed out recently, Bezos paid Page and Brin $250,000 in 1998 to help fund their early-stage efforts to build Google, leaving him with an estimated cost basis in Google stock of just $0.04 to $0.06 per share.
Today, however, it's unclear whether Bezos still owns shares of the Internet search titan. But given his $31.8 billion windfall from Amazon in 2015, it's safe to say Bezos doesn't exactly need the extra cash.
The article These 4 Billionaires Made More Than $67 Billion in 2015 originally appeared on Fool.com.
Suzanne Frey, an executive at Alphabet, is a member of The Motley Fools board of directors. Steve Symington has no position in any stocks mentioned. The Motley Fool owns shares of and recommends Alphabet (A shares), Alphabet (C shares), Amazon.com, and Facebook. Try any of our Foolish newsletter services free for 30 days. We Fools may not all hold the same opinions, but we all believe that considering a diverse range of insights makes us better investors. The Motley Fool has a disclosure policy.
Copyright 1995 - 2016 The Motley Fool, LLC. All rights reserved. The Motley Fool has a disclosure policy.