These 3 Top Entertainment Stocks Are Set For Long-Term Success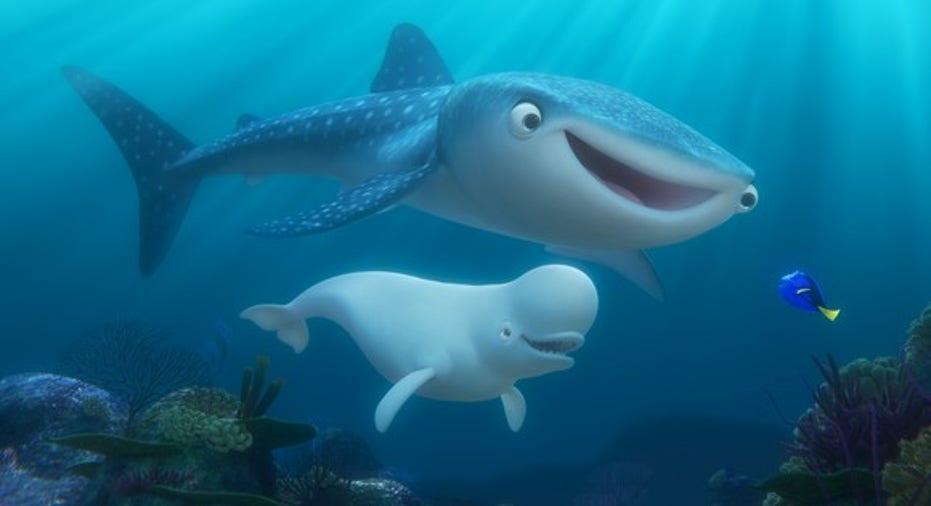 Some top entertainment stocks live or die based on a single hit or franchise, but the truly enduring companies in the space have a wealth of strong properties, as well as multiple channels to exploit them.
That's how, among all the top entertainment stocks, Disney,Comcast, andNetflix have set themselves up best for long-term success. All three not only own signature properties, they control -- to varying degrees -- the means to distribute them.
That's not to imply that Disney, Comcast, and Netflix are all similar companies -- clearly, the first two have a lot more in common with each other than the third -- but all three control their own destinies. And, perhaps most importantly, all three own an amazing array of top-tier franchises, shows, and movies.
Company

Closing price
(June 21, 2016)

Dividend yield
Disney
$98.79
1.39%
Comcast
$62.54
1.64%
Netflix
$90.99
NA (no dividend)
Data source: Yahoo! Finance.
Why is Disney a top entertainment stock?
The House ofMouse has done perhaps the best job of any business in the world of guaranteeing success at the box office. While there are occasional flops on its film roster, even a relative loser likeAlice: Through the Looking Glasshas pulled in $239 million globally its first three-plus weeks in theaters, according to Box Office Mojo. That's a rare stumble for a company that has Pixar, Marvel, and LucasFilm (Star Wars) under its banner.
Broadly that gives the company two or three Marvel movies, one or two Pixar films, and aStar Warsmovie each year that are guaranteed to be not just hits, but likely billion-dollar performers. Better yet, the company can take those hits and build shows, rides, and other attractions based on them into its theme parks, while also exploiting the properties across its cable networks and ABC, as well as through its licensing division.
Disney does not have the direct-to-the-public distribution on its own that Comcast and Netflix have, but it has such a strong lineup of cable channels that the providers have to work with the company. In addition, should it ever need to create one, the combination of ABC, ESPN, and the various Disney channels would be a powerful over-the-top (OTT) offering.
Disney's animated division can deliver almost-automatic hits as it proved withFinding Dory.Image source: DIsney.
Why is Comcast a top entertainment stock?
Comcast and Disney are pretty similar. Both companies control top-tier franchises while also owning theme parks, cable channels, and a major broadcast network (in this case NBC). In addition, unlike Disney, Comcast also has its own pipeline straight into people's home as the largest cable and internet service provider in the United States.
While Disney arguably has the stronger lineup of surefire film hits and franchises, Comcast comes in right behind it. It owns the resurgentJurassic Park franchise, as well asDespicable Me,The Fast and the Furious,Pitch Perfect, and evenFifty Shades of Grey. The company also just purchased DreamWorks Animation, giving it rights toShrek,Kung Fu Panda, and the rest of that company's roster.
That catalog may not include as many guaranteed blockbusters as Disney, but it's deep with strong properties that can be used in the company's Universal Studios theme parks as well as through its cable television division.
Why is Netflix a top entertainment stock?
Unlike the other two top entertainment stocks, Netflix is not a particularly diverse company. It offers a streaming video service and owns neither theme parks nor cable channels. What it does have, however, is a strong roster of properties that it owns, as well as a direct relationship with consumers.
The streaming leader closed Q1 with 77 million global subscribers, nearly 46 million of them in the United States. The latter is equal to nearly half the total subscribers of the entire U.S. cable industry. To keep those customers and grow its audience, Netflix has to keep producing must-watch originals, something it has proven to be very good at. But, unlike Disney and Comcast, it doesn't need blockbusters. It can do well by producing niche hits likeUnbreakable Kimmy Schmidt that micro-target a few million of its subscribers (like Adam Sandler fans)..
Better yet for the streaming giant, because it owns this content, its library continually grows. That means that someone who subscribes today to watch Chelsea Handler's new talk show will have access to the full catalog of the company's hit shows includingHouse of Cards,Orange is the New Black,Making a Murderer,Daredevil,Jessica Jones, and many more.
The article These 3 Top Entertainment Stocks Are Set For Long-Term Success originally appeared on Fool.com.
Daniel Kline has no position in any stocks mentioned. The Motley Fool owns shares of and recommends Netflix and Walt Disney. Try any of our Foolish newsletter services free for 30 days. We Fools may not all hold the same opinions, but we all believe that considering a diverse range of insights makes us better investors. The Motley Fool has a disclosure policy.
Copyright 1995 - 2016 The Motley Fool, LLC. All rights reserved. The Motley Fool has a disclosure policy.