These 3 Stocks Held Back Vanguard High Dividend Yield in January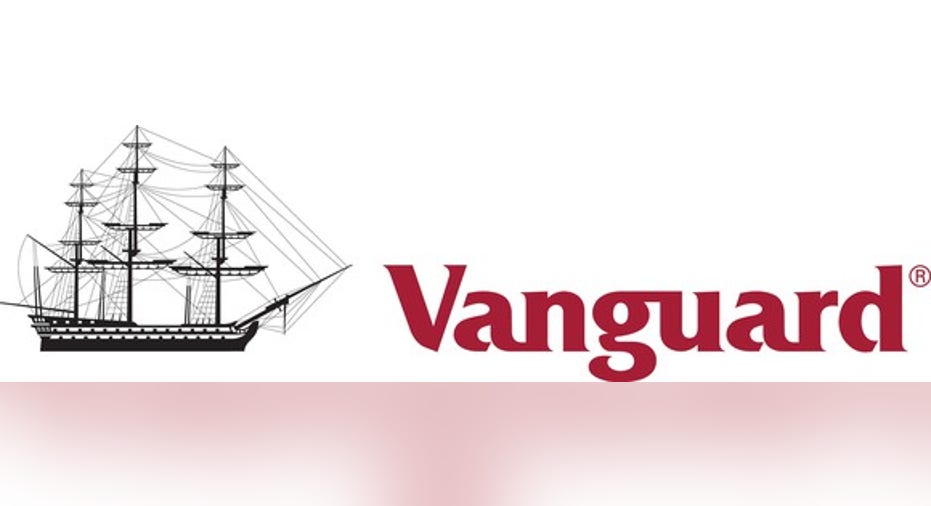 Dividend investors have turned to exchange-traded funds like the Vanguard High Dividend Yield ETF (NYSEMKT: VYM) to get diversified exposure to a wide range of stocks with strong yields in different sectors of the market. Yet even though the broader stock market enjoyed gains of nearly 2% in January, the Vanguard dividend ETF finished the month with a very slight decline compared to where it ended 2016. In particular, shares of ExxonMobil (NYSE: XOM), General Electric (NYSE: GE), and Verizon Communications (NYSE: VZ) weighed on the Vanguard ETF's performance. Below, we'll look at these three stocks to see if the tough times are likely to continue.
Image source: Vanguard Group.
Declines for major Vanguard High Dividend Yield ETF holdings
Data source: Morningstar.
What held these stocks back in January?
Obviously, in any large portfolio, you'll always have some winning stocks and some losing ones. However, the fact that ExxonMobil, General Electric, and Verizon were all among the Vanguard ETF's top 10 holdings showed how influential their poor performance was in keeping the ETF from having a better month to begin 2017.
ExxonMobil disappointed investors in its fourth-quarter earnings report when it finally had to take a $2 billion writedown on its oil and gas assets. Most energy companies had already taken writedowns related to the plunge in crude and natural gas prices, with some having had to do so more than once. Yet after having avoided that necessity for so long, ExxonMobil had warned investors in late 2016 that it would likely have to do so in the near future, and the bulk of its writedown came from natural gas assets that imply continued weakness in the gas market for the foreseeable future. Also, some had hoped that crude oil would continue its upward momentum from 2016, but so far, gains have been muted, and prices have risen and fallen without any clear direction.
For General Electric, tough conditions and poor guidance weighed on its shares. In its fourth-quarter earnings report, the conglomerate reported that its full-year revenue was essentially flat when you take out the impact of the Alstom acquisition. Moreover, much of the success in General Electric's operating earnings came from areas outside of the company's core industrial focus. In particular, the GE Capital unit, which General Electric has tried to de-emphasize in recent years, produced much better results that gave GE more money to spend on stock buybacks. That in turn helped boost earnings per share figures. The company believes that its oil and gas exposure could finally start to turn if oil prices keep rising, and its power business could also gain steam if global macroeconomic conditions start to get more favorable. Nevertheless, GE will have to work hard to take advantage of initiatives like the Internet of Things in order to round out its exposure in a balanced way to foster growth.
Finally, Verizon has been dealing with tough competitive conditions in the wireless telecom industry. With such huge holiday incentives from many carriers to switch services or upgrade from older mobile devices, Verizon wasn't able to capture a huge number of new subscribers. In the fourth quarter of 2016, Verizon saw big declines in operating margin, and falling revenue weighed on profitability as well. More troubling is the success that some competing carriers have had in targeting Verizon specifically, painting the industry leader as a colossus that overcharges for service that they argue isn't substantially better than their own. As fewer users stick with subsidized service plans, the big question is how quickly customers will upgrade devices and take advantage of competitive pricing across the industry, and Verizon needs to hang onto its users as long as it can.
Don't give up on dividends
Even though these stocks have lagged behind the overall market, that doesn't mean that the Vanguard High Dividend Yield ETF is a poor choice for long-term investors. These companies have the capacity to bounce back and become tomorrow's dividend leaders, and in the meantime, investors in the Vanguard ETF can look to other holdings in the fund to carry their weight.
10 stocks we like better than Vanguard High Dividend Yield ETF When investing geniuses David and Tom Gardner have a stock tip, it can pay to listen. After all, the newsletter they have run for over a decade, Motley Fool Stock Advisor, has tripled the market.*
David and Tom just revealed what they believe are the 10 best stocks for investors to buy right now... and Vanguard High Dividend Yield ETF wasn't one of them! That's right -- they think these 10 stocks are even better buys.
Click here to learn about these picks!
*Stock Advisor returns as of January 4, 2017
Dan Caplinger has no position in any stocks mentioned. The Motley Fool owns shares of ExxonMobil and General Electric. The Motley Fool recommends Verizon Communications. The Motley Fool has a disclosure policy.