These 3 Stocks Are Up Over 500% in the Last Five Years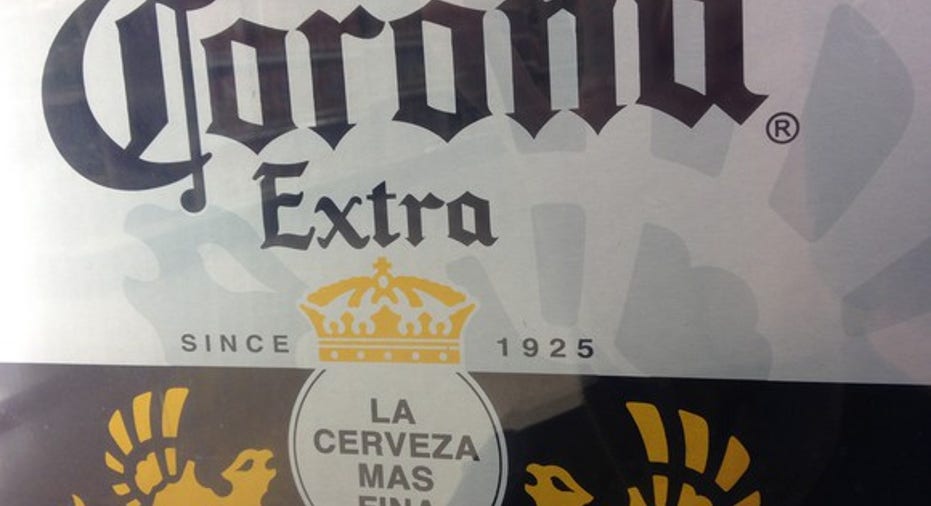 Everybody wants blockbuster returns from their stocks, but not a lot of them have jumped 500% over the last five years. Even as theS&P 500has increased 70%, the number of U.S.-traded companies that have delivered compound annual growth of 44%, enough to grow 500% in that time frame, is just a handful.
NetflixandTeslahave gotten much attention from investors during their dramatic rise in recent years as both have jumped over 800% in the last five years. However, there are other juggernauts flying under the radar that may appeal to investors today. Let's take a look at three of them.
Image source: The Motley Fool.
1. Hawaiian Holdings
Up 976% in the last five years, Hawaiian Airlines parentHawaiian Holdings(NASDAQ: HA) has been riding a bullish wave in the airline industry. A raft of mergers in recent years has consolidated much of the industry and eliminated competition. More recently, lower oil prices have been a boon to airline profits as fuel is a significant cost input for them. All major airlines have outperformed the market in that period, tripling their stock prices or better, but Hawaiian Holdings has been the best of the best.
Hawaiian has benefited from strong demand for flights to Hawaii and smart management that's generated an industry-best revenue per available seat mile, a key industry metric. In fact, it was the only U.S. airline to show off growth in that category at 2% last year, and RASM growth accelerated to 7.7% in the first quarter.
A reputation for better customer service has enabled Hawaiian to charge slightly higher prices for its seats as it's the only U.S. airline to still serve a full meal on every flight.
Hawaiian stock jumped 4% after its recent earnings report as adjusted earnings per share increased 30%. While Hawaiian Holdings' fortunes going forward will be closely tied to the airline industry's, the company has shown a consistent ability to outperform and should continue to do well if the industry economics remain favorable.
Image source: The Motley Fool.
2. Constellation Brands
Shares of beer, wine, and liquor distributorConstellation Brands(NYSE: STZ) have surged 710% since 2012 thanks in large part to a deal the company made withAnheuser-Busch InBevto give it U.S distribution rights over Corona, Modelo and other Mexican-made beers under GrupoModelo.
In February 2013, the company purchased the Piedras Negras brewery for $2.9 billion from AB InBev and $1.85 billion for the half of Crown Imports, a U.S beer distributor, that it didn't already own. Alcohol giant AB InBev divested the stake in Crown Imports and the brewery in order to gain regulatory clearance to take over Grupo Modelo.
Constellation stock along with sales and profits went on a tear following the deal as Corona has since become the No. 5 beer in the U.S.
The stock plateaued last year and sunk after the election on fears that a border tax would dent its profits as its business is now largely dependent on its Mexican imports business. Shares have returned to all-time highs since then as concerns about such a border tax have moderated, and Constellation delivered strong earnings growth in its most recent earnings report. Still, with much of the benefits of the Corona deal now absorbed, Constellation's growth over the next five years is likely to be slower, though the company continues to make smaller acquisitions.
Image source: Nautilus.
3.Nautilus
Fitness specialistNautilus(NYSE: NLS) has been a big winner over the last five years, gaining 557% as the company emerged from a sharp post-recession sell-off. The maker of cardio and strength-training products has bounced back largely as the company turned its bottom-line losses into profits thanks to popular new products and effective cost controls.
CEO Bruce Cazenave took over in 2011 and refocused the company on retail sales rather than direct sales, spending more on research and development and bringing products to market more quickly.
Pretty much all of the stock's entire growth over the last five years came by 2015 as enthusiasm for the turnaround peaked, but earnings continue to grow. With a modest P/E ratio of just 17, I'd expect the stock's growth to return soon as the increase in Nautilus' earnings has now nearly caught up to the stock appreciation. While the comeback story that drove the stock earlier has changed as Nautilus is now a healthy company, the stock should continue to outperform.
10 stocks we like better than Constellation BrandsWhen investing geniuses David and Tom Gardner have a stock tip, it can pay to listen. After all, the newsletter they have run for over a decade, Motley Fool Stock Advisor, has tripled the market.*
David and Tom just revealed what they believe are the 10 best stocks for investors to buy right now... and Constellation Brands wasn't one of them! That's right -- they think these 10 stocks are even better buys.
Click here to learn about these picks!
*Stock Advisor returns as of April 3, 2017
Jeremy Bowman owns shares of Netflix. The Motley Fool owns shares of and recommends Anheuser-Busch InBev NV, Netflix, and Tesla. The Motley Fool has a disclosure policy.