These 3 Dividend Stocks Have Raised Their Dividends for 50 Consecutive Years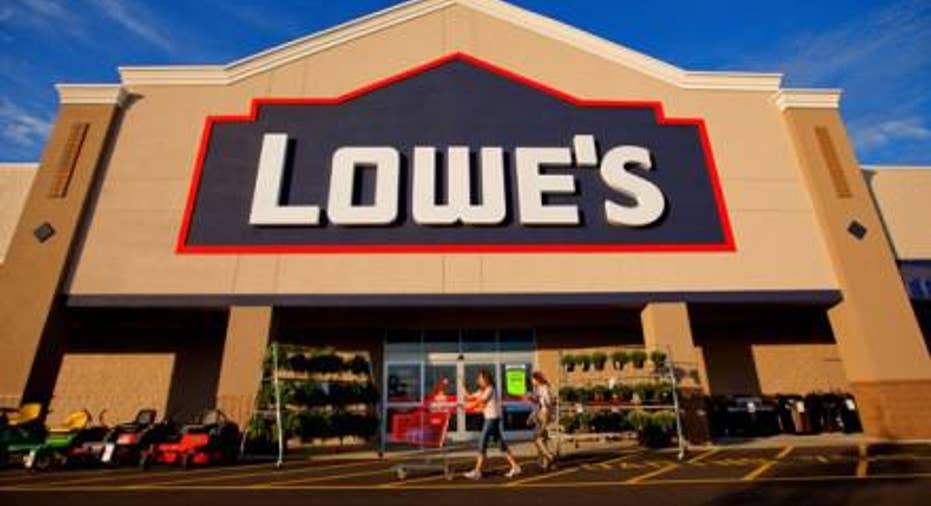 Dividend investing is one of the soundest and most powerful strategies to beat the market in the long term. Dividends don't just provide income for investors; dividend growth trajectory also says a lot about the health of a business. If a company is going to deliver consistently growing dividends over the long term, then it needs to have a solid business producing increasing cash flows through good and bad economic times.
Coca-Cola , Procter & Gamble , and Lowe's are remarkably different companies, operating in their own industries and with their particular weaknesses and strengths. However, the three companies have demonstrated spectacular financial strength by raising dividend payments for 50 consecutive years or more. Let's look at each one.
Always Coca-ColaCoca-Cola is the undisputed leader in soft drinks on a global scale, as the company owns an enormously valuable portfolio featuring 20 different brands that generate over $1 billion each in global annual revenue. However, increasingly health-conscious consumers are putting downward pressure on soda sales, especially in key markets such as the United States.
Image source: The Motley Fool.
Aware of the trend, Coca-Cola is actively betting on healthier products to sustain performance. Among the company's 20 billion-dollar brands, 14 are still beverages, including brands targeted at those health-conscious consumers, such as Powerade, Dasani, and Simply Orange.
Coca-Cola, meanwhile, is re-franchising its bottling operations around the world to improve flexibility and profitability, and management is planning to achieve $600 million in cost savings through productivity enhancements this year. The company is expecting full-year organic revenue to grow by 4% to 5% in 2016, while constant-currency earnings before taxes are estimated to increase by 6% to 8% year over year.
The soft-drink giant has an immaculate track record of dividend growth, Coca-Cola has increased dividend payments for 54 consecutive years, including a 6% dividend increase for 2016. The dividend payout ratio is quite reasonable, at around 70% of earnings forecasts for the current year, and Coca-Cola stock is paying a dividend yield of 3% at current prices.
Cleaning up with Procter & GambleProcter & Gamble is a market leader in a number of consumer-staples categories. The company owns 21 brands earning over $1 billion in global sales, including widely recognized household names such as Pampers, Oral-B, Always, Gillette, and Pantene, to name a few remarkably popular examples.
Procter & Gamble sells mostly products that people need on a regular basis, as opposed to discretionary items. This focus allows the company to generate consistently strong cash flows through the ups and downs of the business cycle, a crucial fundamental strength when picking the best dividend stocks. The company is restructuring its portfolio of brands to better focus on its most promising names, and management intends to deliver $7 billion in cost savings over a five-year period by the end of this fiscal year, outperforming its original target for $6 billion in savings.
Image source: Procter & Gamble.
Since the company is selling some of its brands and foreign currency headwinds are weighing on performance in international markets, earnings growth remains under pressure, and Procter & Gamble announced a modest dividend increase of only 1% for 2016. The company distributes nearly 73% of earnings as dividends, and the payout ratio is around 3.2%.
Procter & Gamble has a spectacular trajectory of dividend payments. The company has paid uninterrupted dividends since its incorporation in 1890 -- that's 126 consecutive years of consistent dividend payments. As for dividend growth, Procter & Gamble has increased dividends for 60 years in a row.
Lowe's is built on solid groundBeing a major player among home-improvement retailers, Lowe's is exposed to cyclical fluctuations in the housing market. On the other hand, brand recognition is a crucial source of competitive strength in the industry, and the company benefits from tremendous scale advantages: Lowe's has 1,857 stores and 274,000 employees serving over 16 million customers per week in the United States
The financial crisis and ensuing the recession in 2009 were as tough as it gets for companies exposed to the housing market, but Lowe's still managed to increased dividends by 6.25% in 2009. Not even the massive housing crisis could stop Lowe's from sticking to its dividend growth policy, an unquestionable sign of financial strength.
Image source: The Motley Fool.
The company has an impressive track record of dividend payments over the long term. It has paid uninterrupted dividends since becoming a public company in 1961, and it has increased its payout for 53 consecutive years, including a generous 22% jump for 2015, raising quarterly payments from $0.23 to $0.28 per share.
The dividend yield is not particularly high, in the area of 1.5% at current price levels. However, Lowe's has a comfortably low dividend payout ratio, around 28% versus earnings forecasts for the fiscal year ending in January 2017. This situation indicates that Lowe's has considerable room to continue increasing dividends for years to come.
The article These 3 Dividend Stocks Have Raised Their Dividends for 50 Consecutive Years originally appeared on Fool.com.
Andrs Cardenal has no position in any stocks mentioned. The Motley Fool owns shares of and recommends Coca-Cola. The Motley Fool recommends Procter & Gamble. Try any of our Foolish newsletter services free for 30 days. We Fools may not all hold the same opinions, but we all believe that considering a diverse range of insights makes us better investors. The Motley Fool has a disclosure policy.
Copyright 1995 - 2016 The Motley Fool, LLC. All rights reserved. The Motley Fool has a disclosure policy.