These 3 Automakers Just Had an Expensive Week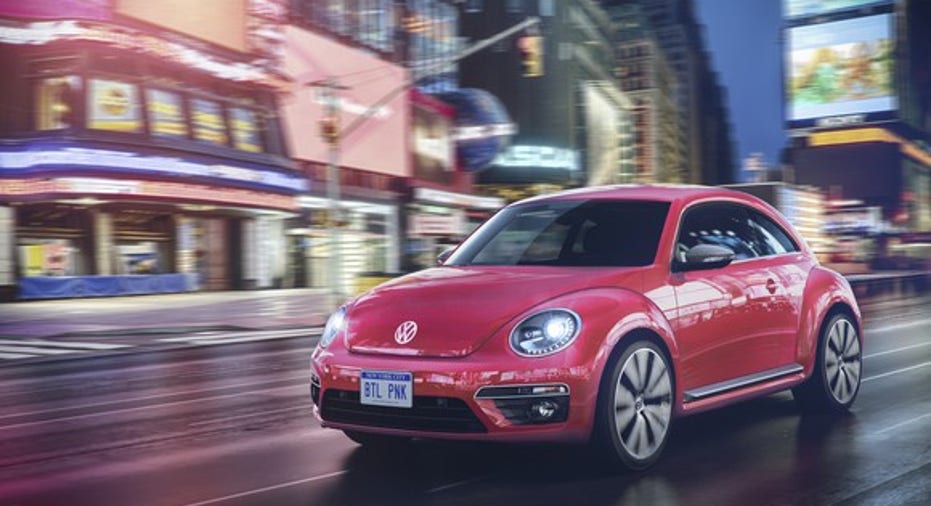 Last week was quite interesting for those of us invested in the automotive industry. Many auto manufacturers with operations in Europe took a hit as the U.K. told the European Union it was leaving. The pain wasn't limited to major automakers, as dealership groups and parts suppliers also witnessed their stock prices slashed by about 10% initially.
But that was just the beginning of the week. News of Toyota's 3.3 million vehicle recall generated media headlines. Fiat Chrysler Automobiles also released details about its vehicle rollaway issue, which has been linked to injuries. That was all in addition to the news thatVolkswagen's settlement for its diesel emissions scandal could hit $15 billion for the U.S. market alone. Here are the details from these stories.
Expensive mistake
Volkswagen investors knew the price for the company's diesel-emissions scandal was going to be high, but few expected the cost to settle with the U.S. government might reach roughly $15 billion.
The fallout from Volkswagen's emissions cheat device continues. Image source: Volkswagen.
"Today's announcement shows the high cost of violating our consumer protection and environmental laws," said FTC Chairwoman Edith Ramirez in a June 28 press release. "Just as importantly, consumers who were cheated by Volkswagen's deceptive advertising campaign will be able to get full and fair compensation, not only for the lost or diminished value of their car but also for the other harms that VW caused them."
Each owner of a diesel vehicle affected by the fraudwho chooses to have the company buy it back will get the repurchase price of their vehicle, plus $5,100 to $10,000, depending on the model and year. According to U.S. officials, total compensation for owners who choose the buyback will range from between $12,500 to a high of roughly $44,000. A rough estimate is that about 500,000 vehicles in the U.S. are equipped with Volkswagen's emissions-test-defeating device.
What does this actually mean? For starters, this settles the civil claims for vehicles with the 2.0 liter TDI engine brought forth by the U.S. Environment Protection Agency (EPA), the California Air Resource Board (CARB), the U.S. Federal Trade Commission (FTC), and individual owners of the affected cars. However, this settlement doesn't cover the potential actions by the U.S. Department of Justice, and it doesn't cover Volkswagen, Audi, and Porsche vehicles equipped with the 3.0 liter TDI V6 engines; those are part of a separate class-action suit.
The question now becomes: Is this decision going to set a precedent for how other governments deal with the situation? While 500,000 vehicles and owners are affected here, that number soars to 11 million worldwide -- which would make for an extremely expensive outcome for the German automaker.
The recalls continue
If you feel as if you can't go a week without hearing about an auto recall, you're probably about right. Toyota recently announced it's recalling about 3.4 million vehicles worldwide to repair issues with leaky fuel tanks and airbags. The larger of the two recall issues, the leaky fuel tank, affects about 2.87 million vehicles worldwide, including Prius hybrids and Corolla compact cars. This environment of increasing safety regulation is coming at a cost to major automakers.
Toyota also forecast last month that, due to increased quality-related issues,expenses for the fiscal year ending March 2017 would rise by about 150 billion yen, or $1.47 billion. That, in addition to other factors, means that Toyota's operating income could drop by as much as 40% compared to fiscal 2016.
U.S. safety regulators also reported earlier this week that there were 68 injuries and 266 crashes caused by a confusing gear-shift control found in some Fiat Chrysler vehicles. Officially, the National Highway Safety Administration (NHTSA) reported that there are no fatalities linked to the defect yet. However, NHTSA did acknowledge the report thatStar Trekactor Anton Yelchin's death could be related.
Fiat Chrysler has admitted that a design flaw in the transmission gear is causing drivers to mistakenly believe their vehicles are in park when they aren't. Thus far, the NHTSA says 686 complaints have been linked to the recalled vehicles, which include the 2014-2015 Jeep Grand Cherokee, and the 2012-2014 Dodge Charger and Chrysler 300 models equipped with 3.6-liter engines. FCA's solution for the 1.1 million recalled vehicles will be to enhance the warning system and install computer software that will place the transmission in park if a driver fails to do so, and then proceeds to open the driver-side door.
Ultimately, investors should be prepared for increasing costs due to additional safety regulations and recalls, so adjust your investing thesis accordingly.
The article These 3 Automakers Just Had an Expensive Week originally appeared on Fool.com.
Daniel Miller has no position in any stocks mentioned. The Motley Fool has no position in any of the stocks mentioned. Try any of our Foolish newsletter services free for 30 days. We Fools may not all hold the same opinions, but we all believe that considering a diverse range of insights makes us better investors. The Motley Fool has a disclosure policy.
Copyright 1995 - 2016 The Motley Fool, LLC. All rights reserved. The Motley Fool has a disclosure policy.