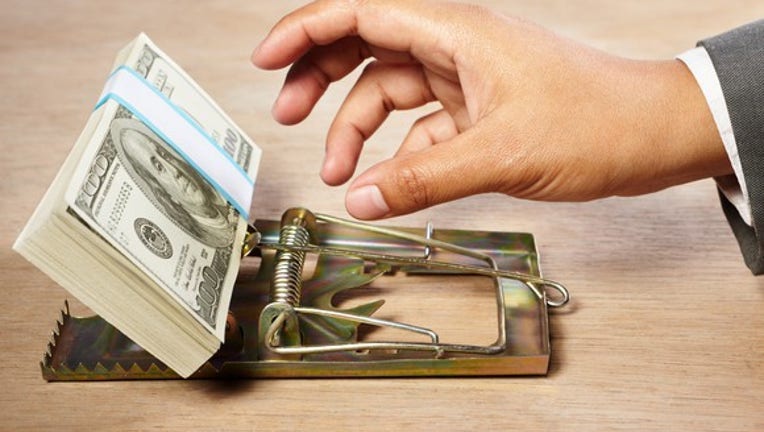 What: Shares of Galena Biopharma , a clinical-stage biopharmaceutical company focused on the development of therapies to treat cancer, soared 31% in May, according to data from S&P Global Market Intelligence. Two things in particular helped push Galena substantially higher during the month.
So what: First, I strongly suspect Galena Biopharma rose in May because of a short-covering rally. Short-sellers are traders who make money when stock prices fall. Galena has a fairly high concentration of short-sellers, with 21.6 million shares held short as of mid-May. This works out to about 12% of Galena's outstanding float.
Although the presence of short-sellers can weigh down a company's valuation, a rising stock price can also "trap" short-sellers, leading to a spike higher in a company's share price. Since there is no limit to the amount a short-seller can lose, short-sellers are considerably more prone to allowing their emotions and short-term moves to get the best of them. With this in mind, I'd surmise a short-covering rally is a good reason why Galena advanced in May.
Image source: Galena Biopharma.
Secondly, Galena's shareholders have been readying for the release of interim data from the PRESENT study, which is a late-stage trial examining NeuVax and GM-CSF as a treatment for the recurrence of early-stage breast cancer with low to moderate HER2-expression. There will be two interim data releases, with the study expected to be completed in 2018. Although we won't see any efficacy data, these interim looks will at least give investors insight into the safety and non-inferiority of NeuVax relative to the placebo, GM-CSF.
Now what: As a bonus, Galena's share price rocketed even higher on Wednesday, June 1 after the Food and Drug Administration announced that NeuVax had been awarded the Fast Track Designation. This designation should allow for more frequent interaction with the FDA, and it may slightly speed up the new drug application process for NeuVax. However, the only thing that really matters is whether NeuVax can provide a statistically significant reduction in recurrence rates compared with the placebo.
In a 60-month midstage clinical trial, NeuVax did exactly this. Breast cancer recurred in only 5.6% of patients taking NeuVax as an adjuvant therapy compared to 25.9% taking the placebo. This works out to a 78% clinical benefit. If Galena's NeuVax can duplicate this success in the PRESENT study, it'll probably have a clear path to market share dominance in the adjuvant setting, as there are fewer treatment options for low to moderate HER2-expressing early-stage breast cancer patients.
On the flip side, investors should be concerned with Galena's regularly precarious cash situation. With no approved drugs on pharmacy shelves, Galena's management has been known to issue common stock into nearly every rally since the Great Recession. Selling stock dilutes the value of existing shareholders, and I would opine it seems like a near-guarantee to happen again prior to the release of the PRESENT trial results in 2018.
My suggestion is the same as it's always been with Galena: Park yourself on the sidelines. Galena has bet the farm on NeuVax, and if NeuVax doesn't come through, Galena's valuation could take a massive hit. However, if NeuVax succeeds, you'll have plenty of opportunity to take advantage of the upside from sales of the drug, possible partnerships, and label expansion opportunities.
The article These 2 Catalysts Helped Push Galena Biopharma, Inc. 31% Higher in May originally appeared on Fool.com.
Sean Williamshas no material interest in any companies mentioned in this article. You can follow him on CAPS under the screen nameTMFUltraLong, and check him out on Twitter, where he goes by the handle@TMFUltraLong.The Motley Fool has no position in any of the stocks mentioned. Try any of our Foolish newsletter servicesfree for 30 days. We Fools may not all hold the same opinions, but we all believe thatconsidering a diverse range of insightsmakes us better investors. The Motley Fool has adisclosure policy.
Copyright 1995 - 2016 The Motley Fool, LLC. All rights reserved. The Motley Fool has a disclosure policy.