These 2 Casinos Are Betting Big on a Vegas Rebound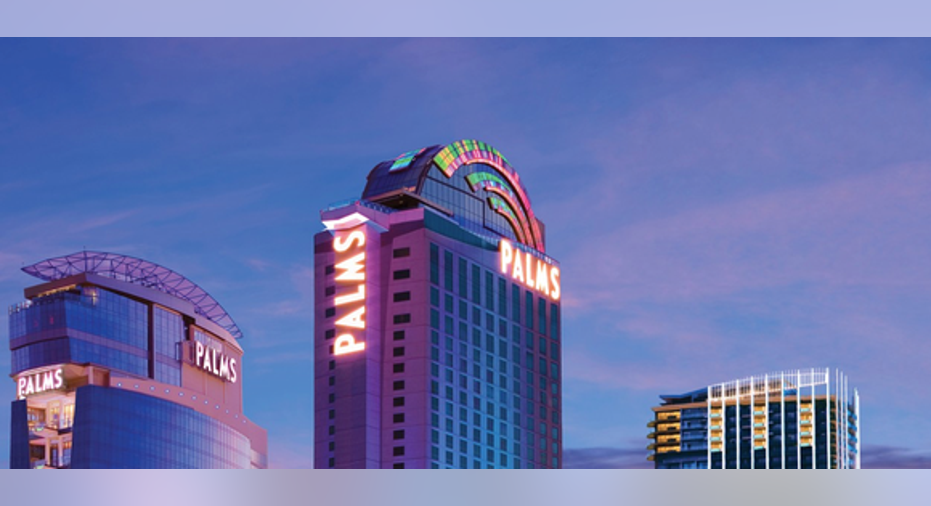 Gaming revenues stumbled in March, but Boyd Gaming rolled the dice anyway buying up the Aliante Hotel & Casino in North Las Vegas.
At first glance this doesn't look to be an optimal time to invest in casino expansion in Las Vegas. Gaming revenue all across Nevada was down 3% in March, the latest period available, but The Strip and Downtown markets were each down about 4% for the month and North Las Vegas plunged almost 9%, one of the worst regional performances anywhere in the state.
And yet there seems to be a bevy of acquisition activity going on in and around Vegas. In the past three weeks, Boyd Gaming has picked up three different properties while Red Rock Resorts just made its own tuck-in acquisition. Maybe it's the old investing saying to, "buy when there's blood in the streets," that's at play here as the casino operators seem to have gotten good deals as a result.
Boyd struck first, buying the 200-room Aliante Casino & Hotel in April for $380 million in North Las Vegas. The resort, which came online in 2008 in the middle of the Great Recession, was a joint venture between media and real estate development company Greenspunand Station Casinos, which transformed into Red Rock Resorts this month. The Aliante had a hard go of it, though, and eventually went bankrupt with its lenders gaining control of the property in 2012. But it's still a potentially lucrative site as the hotel and casino have more than 1,800 slot machines, 36 table games, a 170-seat race and sports book, and a 16-screen theater complex.
Boyd followed that purchase up a week later with the $230 million acquisition of the Cannery Casino Hotel and the Eastside Cannery Casino and Hotel, which is adjacent to Boyd's existing Sam's Town Hotel and Gambling Hall.
Since Boyd Gaming already has a presence in the North Las Vegas market, and Las Vegas itself accounted for almost 40% of its first-quarter revenues, adding to its holdings there isn't so surprising. But Red Rock Resorts' decision to pick up the off-Strip Palms Casino Resort for $312.5 million is somewhat out of the ordinary.
While virtually all of Red Rock's own first-quarter revenue came from Las Vegas (it generated some $26.5 million, or 8% of the total, from managing Native American properties in California and Michigan), its 17 properties have the characteristic of being located away from the main gambling centers. The Palace Station that's located about a mile from the northern end of town and two miles from downtown is the closest Red Rock has gotten. Even the Red Rock Resort, after which it takes its name, is about a 25-minute drive from The Strip.
The Palms Casino offers a big opportunity for its new owner Red Rock Resorts, which makes its first foray into the heart of the Las Vegas gambling center. Image source: The Palms Casino.
The Palms Casino, however, is almost there, though not exactly walking distance (some major roadways need to be crossed if you want to do that). Still it's a big change from where its previous properties are located and shows Red Rock is interested in picking up more business from Las Vegas locals and The Strip that will help boost its bottom line.
It estimates the 710-room Palms will generate $35 million in earnings before interest, taxes, depreciation, and amortization during its first full year of ownership; will be accretive to earnings per share; and will be free cash flow positive in the first full year of its operation.
There's actually good reason for these casinos to be hopeful that Las Vegas is about to rebound. The Chinese-backed Faraday Future electric car maker, for example, is building a new $1 billion manufacturing plant in North Las Vegas that will bring thousands of jobs to the area, wages are rising in theregion, and tens of thousands of new jobs are expected to be added elsewhere this year.
While March's gaming numbers tumbled, over the past six months, they're 3% higher in North Las Vegas, up 7% in the Downtown market, and are essentially flat on The Strip. After its earnings report, and not even factoring in its acquisitions, Boyd Gaming raised its full-year EBITDA growth guidance from 5.5% to 6.5%, while Red Rock Resorts going on a shopping spree after only going public two weeks ago indicates both of these casino operators think this is in fact a very good time to be expanding in Las Vegas.
The article These 2 Casinos Are Betting Big on a Vegas Rebound originally appeared on Fool.com.
Rich Duprey has no position in any stocks mentioned. The Motley Fool has no position in any of the stocks mentioned. Try any of our Foolish newsletter services free for 30 days. We Fools may not all hold the same opinions, but we all believe that considering a diverse range of insights makes us better investors. The Motley Fool has a disclosure policy.
Copyright 1995 - 2016 The Motley Fool, LLC. All rights reserved. The Motley Fool has a disclosure policy.