These 2 Aircraft Leasing Companies Soared in November: Here's Why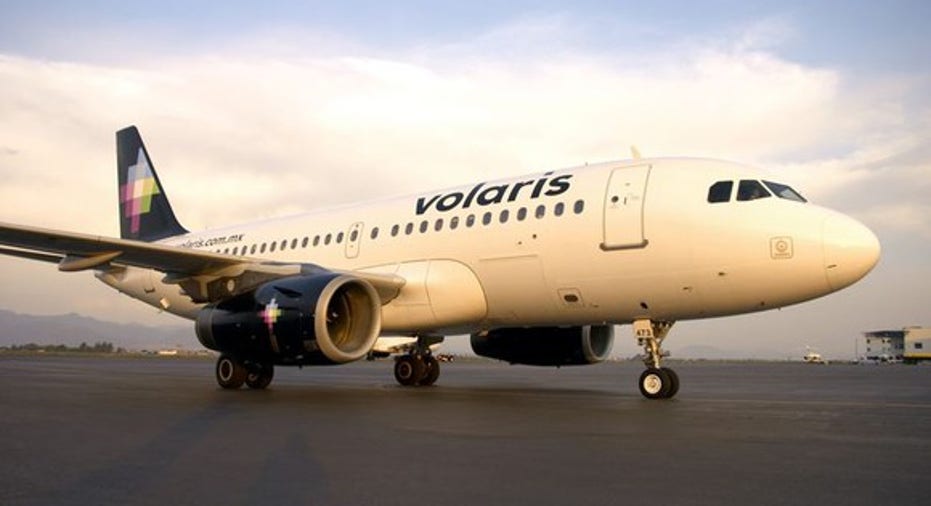 Aircraft leasing companies have fallen out of favor with investors during 2016. On the one hand, aircraft manufacturers are set to ramp up production over the next few years. On the other hand, many airlines (especially outside the U.S.) are facing profit pressure due to the strong dollar, economic uncertainty, and a glut of industry capacity.
This combination could be bad news for aircraft leasing companies, which depend on a healthy supply demand balance in the aircraft market to support the value of their fleets.
However, aircraft leasing stocks bounced back last month. In fact, shares of Air Lease (NYSE: AL) and FLY Leasing (NYSE: FLY) both posted double-digit gains during November, according to data from S&P Global Market Intelligence.
Air Lease and FLY Leasing November Stock Performance, data by YCharts.
Strong earnings were the key
Both Air Lease and FLY Leasing benefited last month from the market rally triggered by Donald Trump's victory in the U.S. presidential election. However, strong Q3 earnings reports played an even bigger role in driving their stock gains.
Air Lease reported that earnings per share reached $0.86 in Q3, beating the average analyst estimate by $0.04. Pre-tax return on equity reached a record 19% last quarter. This is well above Air Lease's cost of capital, indicating that the company is adding value through its management skill.
Air Lease has the youngest fleet among major aircraft leasing companies, with an average age of just 3.7 years. Furthermore, as of the end of Q3, its weighted-average remaining lease term was 6.9 years and it had already signed long-term leases for 82% of the new aircraft it will receive through the end of 2019. That gives investors good visibility into Air Lease's likely cash flow growth over the next several years.
FLY Leasing also announced better-than-expected Q3 earnings last month. Adjusted EPS reached $0.53, sailing past the average analyst estimate of $0.37.
FLY Leasing has a somewhat older fleet than Air Lease, but its planes are still quite young by industry standards, with an average age of 6.2 years. Its weighted-average remaining lease term of 6.7 years is just slightly lower than that of Air Lease.
What's the long-term risk?
Right now, both Air Lease and FLY Leasing are seeing strong demand for the aircraft they own. This is allowing them to fully utilize their fleets while also selling off some aircraft that are no longer a strategic fit -- often for a premium to book value.
However, aircraft leasing firms are always vulnerable to the potential for a global economic downturn. When airlines get into financial difficulties, they typically look to pare down their fleets. That could mean returning some aircraft to lessors ahead of schedule. Unfortunately, those planes tend to return just when it is hardest to lease them out again (or to sell them without taking big writedowns).
Airlines could return planes to lessors in the event of an industry downturn. Image source: The Motley Fool.
In the past two years, airlines have been somewhat insulated from demand weakness by the sharp drop in oil prices. In the coming years, rising oil prices and the strong dollar could make it harder for foreign airlines to withstand any economic shock that hurts industry pricing.
FLY Leasing has a bigger margin of safety
Right now, Air Lease is performing somewhat better than FLY Leasing, as evidenced by its higher return on equity. Furthermore, with its large pipeline of aircraft orders, Air Lease has a more straightforward growth trajectory than its smaller rival.
However, FLY Leasing is a safer bet for investors. Right now, Air Lease trades at a modest premium to book value, whereas FLY Leasing shares trade for just 0.7 times book value.
Thus, FLY Leasing shares already incorporate a substantial discount to account for the risk that its airplanes may not be worth as much as they seem to be. By contrast, if airline industry conditions worsen and aircraft values fall, Air Lease could have a hard time justifying its premium valuation.
10 stocks we like better than Air Lease When investing geniuses David and Tom Gardner have a stock tip, it can pay to listen. After all, the newsletter they have run for over a decade, Motley Fool Stock Advisor, has tripled the market.*
David and Tom just revealed what they believe are the 10 best stocks for investors to buy right now... and Air Lease wasn't one of them! That's right -- they think these 10 stocks are even better buys.
Click here to learn about these picks!
*Stock Advisor returns as of Nov. 7, 2016
Adam Levine-Weinberg has no position in any stocks mentioned. The Motley Fool has no position in any of the stocks mentioned. Try any of our Foolish newsletter services free for 30 days. We Fools may not all hold the same opinions, but we all believe that considering a diverse range of insights makes us better investors. The Motley Fool has a disclosure policy.