Thermo Fisher to Buy Illumina? Not So Fast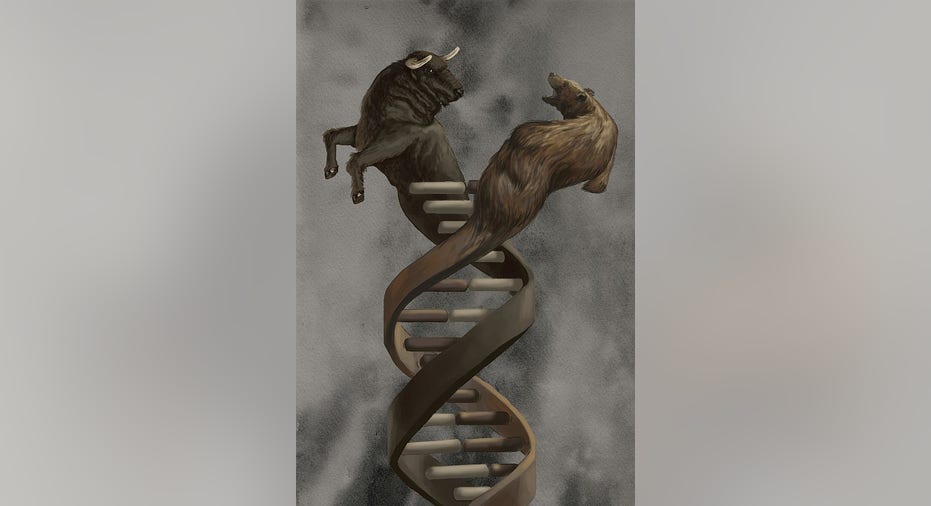 Image source: Getty Images.
Thermo Fisher Scientific (NYSE: TMO), with its $60 billion market cap, has been on a buying spree to grow its diagnostics capabilities the past few years.So it's no surprise that it is reportedlynowplanningtopony up $30 billionforwhat could be the biggest prize of allin diagnostics -- gene sequencerIllumina(NASDAQ: ILMN).
Mountain-sized grain of salt in order
Theoriginal reportcame fromTheStreet.comand cites an unnamed individual as a source.Multiplefinancial news channels have repeated the storysince then, butinvestors should be forewarned itcould still bemere wild speculation. (In fact, that's highly likely.)
But whether the reportpans out or not,there'sreason to pay heed. For one thing, a bidding war could reignite Illumina's stock, which has lost momentum after a strong run from 2012 to 2015. Second, Thermo Fisher has proven to be an aggressive acquirer, and it suggested in March that it could be gearing up for another deal.
Before anyone gets excited, however, what are the chances such a deal could bring a positive outcome for shareholders in either company? Here are three reasons for skepticism, followed by some ways the takeover report might still engender some upside in genomics stocks.
Reason 1: The math doesn't add up
A $30 billion offer equates to an Illumina stock price of around $200. That's only a 20% premium to Ilumina's current market cap. This stands significantly below the 38% premium Thermo Fisher paid for Life Sciences when that bid was made back in 2014.
Illumina had revenue of $2.2 billion last year. Despite the lagging performance of the stock, the company has more or less been crushing all who dare to challenge its supremacy in gene sequencing for years. In addition, it has recently launched an initiative, called GRAIL, which it believes may lead to a $20 billion opportunity in cancer diagnostics. While a company can bid whatever it wants in an acquisition deal, starting with a seriously low-ball offer makes a future deal more unlikely.
Reason 2: Federalregulators would take a dim view
Illumina already has a near-monopoly in the gene-sequencing market, so it's almost certain the proposed megamerger would bring heavy antitrust scrutiny. Worse, the merger would unite Illumina with Life Technologies, its former only significant competitor. Life Technologies was Thermo Fisher's last major purchase, to the tune of $15 billion.
In short, it seems likely federal regulators would not believe such a deal merits approval. Gene sequencing has revolutionized the study of biology and clinical diagnostics, andregulators would almost certainly take a dim view of one unified company assuming a stranglehold on such an important field.
Reason 3: Forget about "synergies," overlapping products would cannibalize each other
The success of mergers and acquisitions varies considerably, depending on the sorts of similarities that exist between the participants before the merger takes place.
In the case of Illumina,the company'sinstalled base of sequencing instruments is estimated to benearly 75%of the market and growing. In particular, Illumina completely dominates the high end of the instrument market -- high-throughput sequencers.The company could be said to havea "moat" in this part of the sequencing market, due to the high switching costsand variousadvantages in the superiority of its instruments..
Where ThermoFisher and Illumina directly overlap and would cannibalize each other's salesis in the lessexpensive benchtop machines.Thermo Fisher'sIon Torrent machines (previously Life Sciences')are Illumina'smain competitors.These cheapermachines are proving very popular in smaller labs, and currently the two companies arebattling it out for market share.Last quarter, Marc Stapley, Illumina's CFO, said that "sequentially, instrument [sales] grew 7%, primarily driven by our benchtop portfolio."
In short, a merger would lead to these competing product lines eating into each other's current markets.
Where there could still be some upside
While the megamerger looks like a nonstarter, that doesn't mean Illumina shareholderscouldn'tsee some follow-on action. M&A activity usually follows a herd mentality, so it's possible that Roche Holdings, which tried to acquire Illumina for $6.7 billion (but Illumina fended it off -- and has quadrupled in size since then) might express interest in the company again.
There's no current report that the Swiss pharma is sniffing around Illumina again. ButReuters reported that Roche made an overture to its much-smaller competitorPacific Biosciences of Californiain February. Roche and Pacific Bioscieneshave a 3-year-old partnership for the development of products using gene technology, but this time the goal was reportedly a takeover. The latest talksended over disagreements about price.
Meanwhile, other rumors havebeen flying that Illumina is doing some of its own deal making. Supposedly, there's been speculation that Illumina will make a bid formolecular diagnostics company Exact Sciences. Exact Scienceshas a DNA-based colon cancer screening test that is ramping up so fast, its revenue leaptlast quarter160% over the year-ago quarter.
So what's an investor to think with so many different M&A rumors hitting the radar at once in the gene-sequencing space? The big thing to realize is that any of the rumorsare not necessarily true. But they might be pointing to something else. Keep your eye on these stocks, because something seems to beafoot.
A secret billion-dollar stock opportunity The world's biggest tech company forgot to show you something, but a few Wall Street analysts and the Fool didn't miss a beat: There's a small company that's powering their brand-new gadgets and the coming revolution in technology. And we think its stock price has nearly unlimited room to run for early in-the-know investors! To be one of them, just click here.
Cheryl Swanson owns shares of Illumina. The Motley Fool owns shares of and recommends Illumina. The Motley Fool recommends Pacific Biosciences of California. Try any of our Foolish newsletter services free for 30 days. We Fools may not all hold the same opinions, but we all believe that considering a diverse range of insights makes us better investors. The Motley Fool has a disclosure policy.