Theranos CEO Banned From Operating Labs for Two Years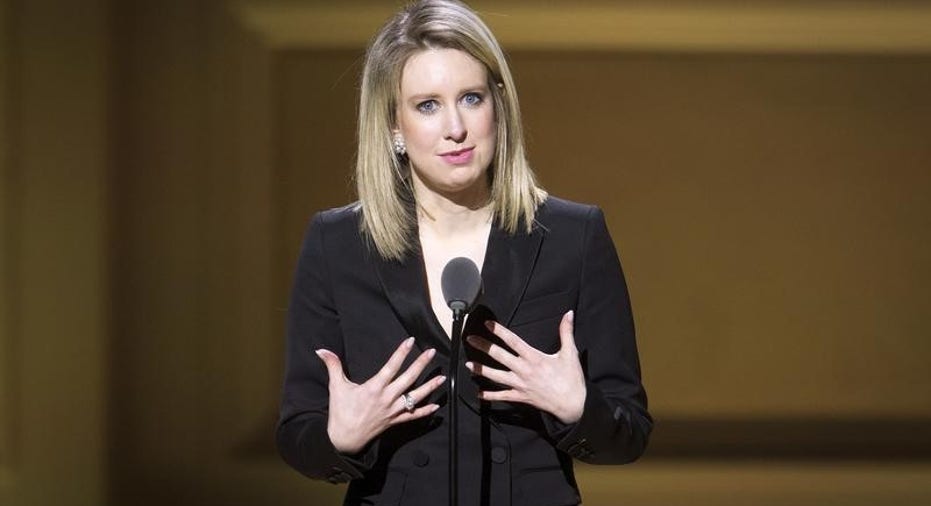 U.S. Federal health regulators dealt a major blow to Theranos Inc., banning founder Elizabeth Holmes from operating a blood-testing laboratory for at least two years and yanking regulatory approval for its California lab.
The Silicon Valley company announced the sanctions, by the Centers for Medicare and Medicaid Services, in a news release late Thursday night.
The sanctions, which include an unspecified monetary penalty, cap eight months of public scrutiny that began in October when The Wall Street Journal raised questions about the company's ability to perform a wide variety of blood tests with just a few drops of blood. Theranos once was a leading light in the technology boom, with the private company valued at $9 billion in 2014.
"We accept full responsibility for the issues at our laboratory in Newark, California, and have already worked to undertake comprehensive remedial actions. Those actions include shutting down and subsequently rebuilding the Newark lab from the ground up, rebuilding quality systems, adding highly experienced leadership, personnel and experts, and implementing enhanced quality and training procedures," Ms. Holmes said in a statement.
"While we are disappointed by CMS' decision, we take these matters very seriously and are committed to fully resolving all outstanding issues with CMS and to demonstrating our dedication to the highest standards of quality and compliance," Ms. Holmes said.
A CMS spokesman couldn't immediately be reached for comment.
The sanctions include cancellation of the California laboratory's approval to receive Medicare and Medicaid payments for all lab services.
Revocation of the California lab's CLIA certification won't take effect for 60 days, but the company won't conduct any patient testing in the Newark lab until further notice. Theranos said it would continue to work with CMS to "resolve and remediate outstanding issues in the Newark lab, and will continue to provide services to its customers through its Arizona lab."
Theranos recently lost its major retail partner, Walgreen Co., which terminated a partnership to use Theranos blood tests in some of its stores.
In May, The Wall Street Journal reported that Theranos had voided all results for tests run on its proprietary Edison device in 2014 and 2015, and that it had corrected some blood coagulation tests performed in a second laboratory it operates in Scottsdale, Ariz.
Theranos could appeal to an administrative law judge and then a departmental appeals board, which could delay the effective date of some of the sanctions. If Theranos were to appeal, the lab would keep its license pending the outcome of the appeals process. The proposed ban on Ms. Holmes would take effect at the same time as the lab's license revocation and would be subject to the same appeals process.
Theranos had no further comment beyond its news release.
The appeals process could take months, and such appeals have rarely succeeded in the past. A list of appeals decisions on the agency's website shows that the agency didn't lose a single such case from 2001 to the end of 2010.
Write to Michael Siconolfi at michael.siconolfi@wsj.com