The Yieldco Comeback: NextEra Energy Partners LP Jumps 24% in January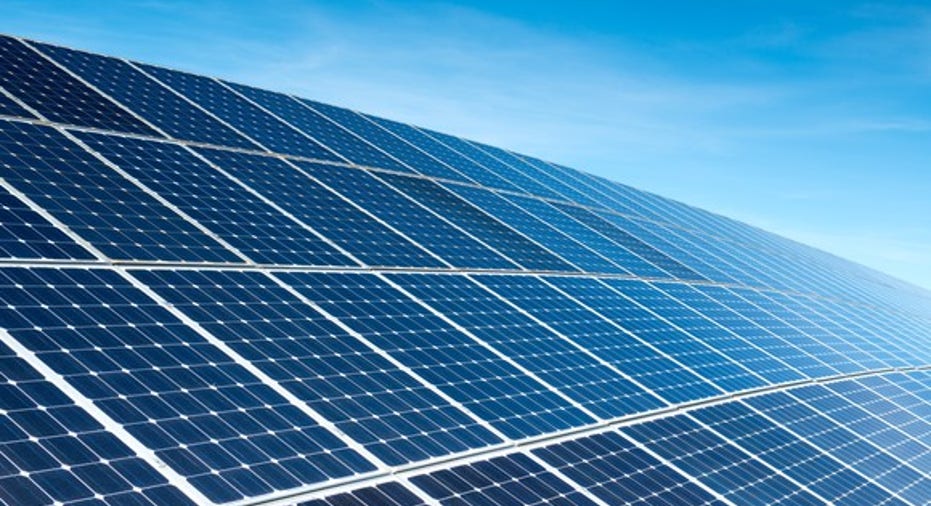 What happened
Shares of NextEra Energy Partners LP (NYSE: NEP) screamed 23.5% higher in January according to data provided by S&P Global Market Intelligenceafter the company reported earnings, giving a positive outlook on dividend guidance and modifying its incentive distribution rights (IDR) agreement.
So what
NextEra Energy Partners reported $639 million in EBITDA for 2016 and $222 million in CAFD, resulting in a dividend per share of $1.41. At the same time, management said it expects to have the runway to generate dividend growth of 12% to 15% through 2022 and also lowered its IDRs to NextEra Energy (NYSE: NEE) by half to 25% of future dividend increases.
Image source: Getty Images.
IDRs are set up to give sponsors an incentive to help yieldcos grow by compensating them with a percentage of any dividend increase. At the current dividend level, half of the dividend increase would go to NextEra Energy and half would go to NextEra Energy Partners shareholders. Now, shareholders will get 75% of the increase, which will allow the company to grow more easily in the future.
Now what
High dividend yields have made it difficult for yieldcos to grow because they need to be able to buy projects with a higher rate of return than their own cost of capital. A lower dividend leads to a lower cost of capital, which will help NextEra Energy Partners grow in the future. It's a virtuous cycle, and right now this is one of the lowest dividend yield yieldcos out there, which will be an advantage for the company long-term.
10 stocks we like better than NextEra Energy PartnersWhen investing geniuses David and Tom Gardner have a stock tip, it can pay to listen. After all, the newsletter they have run for over a decade, Motley Fool Stock Advisor, has tripled the market.*
David and Tom just revealed what they believe are the 10 best stocks for investors to buy right now... and NextEra Energy Partners wasn't one of them! That's right -- they think these 10 stocks are even better buys.
Click here to learn about these picks!
*Stock Advisor returns as of February 6, 2017
Travis Hoium has no position in any stocks mentioned. The Motley Fool has no position in any of the stocks mentioned. The Motley Fool has a disclosure policy.