The Worst Walt Disney Company Headlines in 2015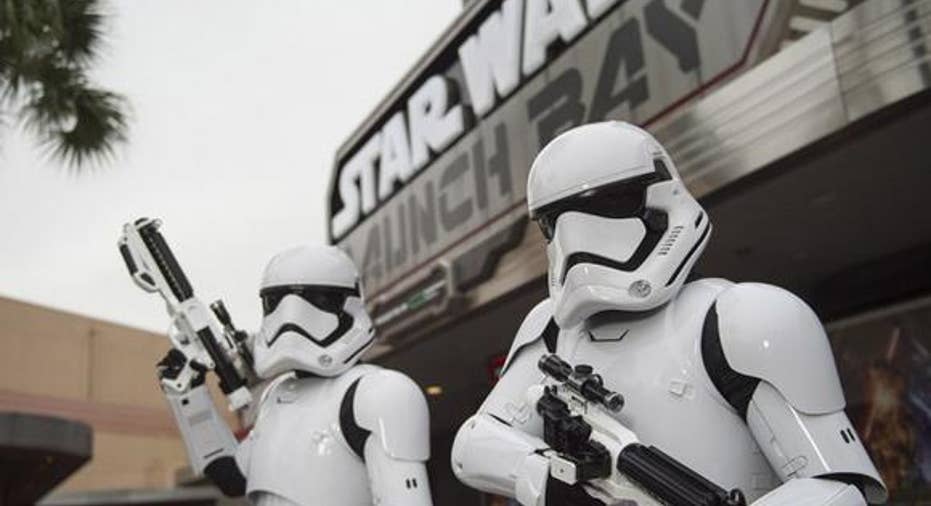 Image source: Disney.
History will consider 2015 to be a successful year for Disney , but it wasn't always fun. We went over a few of the best headlines out of Disney this year earlier in the week. Now let's take a look at some of the developments that didn't go the media mogul's way.
May 5Disney posted encouraging quarterly results in its fiscal second quarter, but there were a few signs of weakness.
Disneyland attendance dipped, possibly on the measles outbreak earlier in the year.
Segment operating income at Disney's media networks division slipped since the prior year. Escalating content costs at ESPN didn't help.
Studio entertainment saw its top and bottom lines shrink since the prior year.
June 4Even Disney makes human resources blunders. A New York Times article detailed how the company replaced 250 members of its IT team in Florida with cheaper foreign immigrants on H-1B visas. The practice may be perfectly legal, but it obviously didn't make Disney look good. One glaring gem from the report was that some of the displaced personnel actually stuck around to train their replacements.
Aug. 4Disney's stock moved higher after its first two quarterly reports, but the third quarter wasn't as kind. Shares of the media giant plunged 9% the day following the results were announced. Continuing subscriber defections at ESPN hurt, but that wasn't the only sore spot. Revenue climbed just 5% since the prior year, its weakest year-over-year growth spurt in more than two years.
ESPN has historically been a big driver at Disney, but it's been the source of disappointing news in recent months. Subscriptions that once peaked at 100 million homes in 2010 would go on to fall to 92 million by the end of fiscal 2015.
Aug. 18Disney downgrades were rare when the the media mogul was rolling, but weakness at ESPN scared a few Wall Street pros. Wells Fargo analyst Marci Ryvicker downgraded the stock in mid-August. She took her firm's stock rating from "outperform" to "market perform" and slashed her price target on the stock.
It wasn't just analysts having second doubts. Short interest on Disney hit a 52-week high by mid-September.
Oct. 4In a surprising move, Disney dramaticallyjacked up the pricesof its annual passes. Raising its prices by as much as 35% for Disneyland with a lesser but still pronounced uptick for Disney World regulars is brazen, and it also propped up the parking rates on both coasts.
This will probably be a great decision for its stockholders, but many die-hard fans were left steaming. If attendance slips in 2016, greed would be the culprit.
Nov. 13It's been a year of ride and attractions closures at Disney World. The latest cult fave to get nixed is Captain EO, the 3-D film starring Michael Jackson that Disney revived a few years earlier. Disney announced that it would be closing it down on Nov. 13, replacing it with a series of effects-enhanced animated shorts out of Pixar.
The replacement itself didn't last, closing down just a month later.
Disney's parks are always evolving, but it closed out the year with too many temporary diversions in place of long-standing attractions.
The article The Worst Walt Disney Company Headlines in 2015 originally appeared on Fool.com.
Rick Munarriz owns shares of Walt Disney. The Motley Fool owns shares of and recommends Walt Disney. Try any of our Foolish newsletter services free for 30 days. We Fools may not all hold the same opinions, but we all believe that considering a diverse range of insights makes us better investors. The Motley Fool has a disclosure policy.
Copyright 1995 - 2015 The Motley Fool, LLC. All rights reserved. The Motley Fool has a disclosure policy.