The Worst Retail Stocks of 2016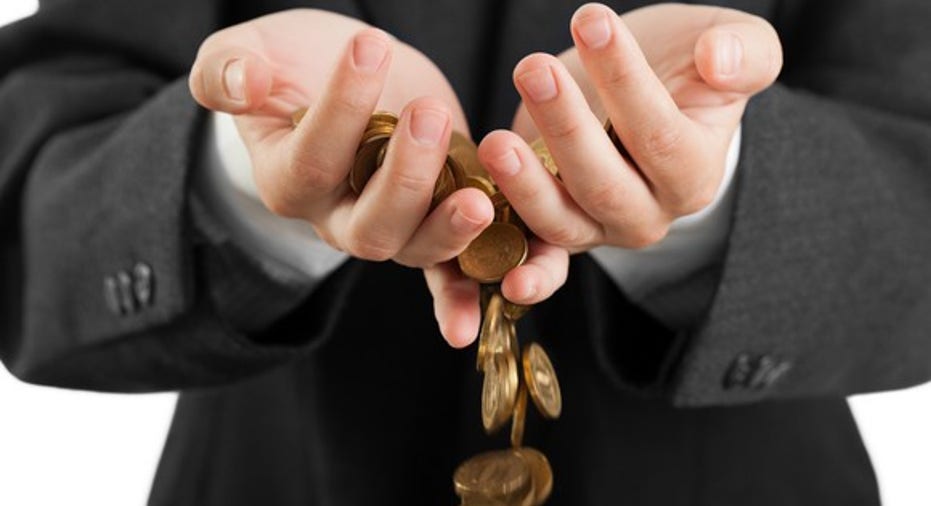 While 2016 was a good year for theS&P 500 in general,it was a tough year for plenty of retailers. We witnessed the bankruptcy of the Sports Authority and Vestis Retail Group, itself the owner of chains like Eastern Mountain Sports, Bob's Stores, and Sports Chalet. Even iconic retailers like Macy'sand Sears have been forced to shutter hundreds of locations as they workto keep up with changing consumer preferences.
With that in mind, here's a look back at the hardest hit retail stocks of 2016.
Image Source: Getty Images.
GNC Holdings (NYSE: GNC) -- Down 60%
Vitamin store operator GNC saw its stock tank after it produced a series of quarterly reports that showed consumers are taking their business elsewhere. In the third quarter alone, GNC's comps dropped by more than 8% at both company-owned and franchised stores. The company's international stores took an even bigger hit, with sales falling by more than 18%.
GNC recently announced a series of changes that are designed to help right the ship. The company is launching a new loyalty program that is designed to incentivize repeat purchases. It is also rolling out new point-of-sale terminals at stores to help streamline the checkout process. Pricing is also being simplified to eliminate the discrepancy between in-store purchases and e-commerce sales.
To get the word out, GNC announced that it will be showing off its changes in an expensive Super Bowl ad. It's anyone'sguess as to whether these moves will help to revive the company's failing comps, but given the stock's thrashing in 2016 management had to try something.
Noodles & Co (NASDAQ: NDLS) -- Down 61%
Once upon a time, Noodles & Co.'s stock was flying high and it was being heralded as the country's next top restaurantstock. Investors were so bullish on the company's prospects in part because a former Chipotle Mexican Grill executive -- Kevin Reddy -- was at the helm. With plenty of room left to expand and a seemingly winning concept, investors thought the sky was the limit.
Unfortunately, things haven't exactly worked out that way. The company's concept never gained as much traction as investors had hoped for, and the company's high-cost structure have caused profits to remain elusive. While Noodles &Co. continues to open up new stores, its comps on its existing store base has been weak. That's caused many traders to bail.
The bull case for owning this stock was also dealt a big blow in 2016 when Kevin Reddy announced that he was stepping down as CEO "to pursue new personal and financial opportunities."That was rough news for investors who bought into this company based on his background, and it leaves the company with a leadership void to fill. With falling comps and an empty corner office, it is no wonder why shares were decimated.
RH (NYSE: RH) -- Down 65%
With unemployment rates low and income on the rise, one would think that a high-end home-furnishings retailer like RH -- which was formerly known as Restoration Hardware -- would be rolling in the dough. Unfortunately, that hasn't been the case at all. Earlier in the year management made the bold decision to move its business toward a membership-based model. While we don't yet know if that move will pay off, margins, comps, and profits remain quite weak. That's causing traders to question if the change will pay off.
Executives haven't helped the situation by offering up a plethora of excuses for the company's poor performance, especially since some of them are far fetched. Regardless of the exact reasons for the declines, management was recently forced to slash its guidance for the all-important fourth quarter, which is never a good sign for a retailer. The company now expects that its full-year profits are going to fall by more than 50% in 2016. No wonder shares have been in free-fall.
While the company has its fingers crossed that its changes will lead to better times ahead, investors are clearly worried that the moves won't pay off. That is going to put management's feet to the fire to deliver in 2017.
10 stocks we like better than Restoration Hardware When investing geniuses David and Tom Gardner have a stock tip, it can pay to listen. After all, the newsletter they have run for over a decade, Motley Fool Stock Advisor, has tripled the market.*
David and Tom just revealed what they believe are the 10 best stocks for investors to buy right now... and Restoration Hardware wasn't one of them! That's right -- they think these 10 stocks are even better buys.
Click here to learn about these picks!
*Stock Advisor returns as of January 4, 2017
Brian Feroldi owns shares of Chipotle Mexican Grill.Like this article? Follow him onTwitter where he goes by the handle@BrianFeroldiorconnectwith him onLinkedInto see more articles like this.
The Motley Fool owns shares of and recommends Chipotle Mexican Grill. The Motley Fool recommends Restoration Hardware. The Motley Fool has a disclosure policy.