The Worst Mistake Wells Fargo Investors Can Make Right Now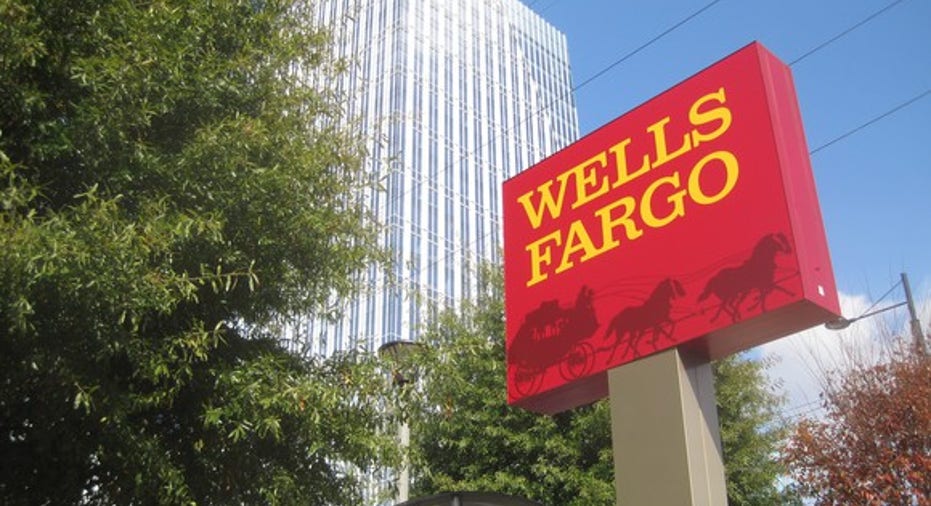 Image source: The Motley Fool.
There's no getting around it. Wells Fargo (NYSE: WFC) did a bad thing. Actually, the bank did millions of bad things over a period of several years. Still, the long-term fallout from the fake-account scandal is unlikely to be as massive as the media and politicians will lead you to believe. Here's why Wells Fargo is still a long-term winner, and you should relax if you own the stock, not panic and sell.
Wells Fargo definitely misbehaved -- badly
An investigation recently revealed that during the time period from 2011 through 2015, Wells Fargo employees opened approximately 2 million checking and credit card accounts for customers without their consent, in order to meet strict account-opening quotas. As a result, the bank has been fined $185 million and has fired about 5,300 employees.
This isn't an insignificant number -- it translates to more than 5% of the bank's branch-based workforce engaging in some very bad behavior. The recent revelations about Wells Fargo's scandal is quite possibly the worst story of "bankers behaving badly" I've heard in several years. For an in-depth discussion of Wells Fargo's wrongdoing, check out this article.
The fallout could be less than you think...
There are a few important things investors should take note of. Yes, the million or so phony accounts probably did artificially inflate the bank's cross-selling figures it presented to investors, just as Sen. Elizabeth Warren (D-Mass.) said in her scathing critique of Wells Fargo CEO John Stumpf.
However, the accounts in question likely did little to pump up the bank's profits. From what we know, it sounds like most of the accounts were credit cards or other accounts opened without the customer's knowledge, and therefore were never used and generated no real income for the bank.
Or, the accounts were savings and checking accounts opened in the names of friends and relatives of Wells' employees. Again, these weren't profit generators -- after all, if someone has $5,000 deposited in a savings account and you open a new savings account for that person using $100 of their existing deposits, the bank still has a total of $5,000 in deposits from the bank.
The only positive impact this could have had on Wells Fargo's numbers is a bit of fee income, many of which were refunded as the accounts were discovered by customers. Wells Fargo said the average refunded fee was just $25, and the phantom credit card accounts resulted in $400,000 in fees over the five-year period -- barely a drop in the bucket for the bank. In fact, the artificially generated accounts might have even hurt profits a little if employees received incentives to hit their quotas.
It's also important to mention that Wells Fargo is unlikely to lose a significant number of customers because of this debacle. As my colleague John Maxfield recently wrote, switching their entire banking relationship would probably be more trouble than it's worth for most customers, especially those with products like mortgages, auto loans, and credit cards.
In full disclosure, I bank with Wells Fargo. I'm actually one of those customers who has six different banking products with the company (checking, savings, joint checking, auto loan, safe deposit box, and credit card). Including my wife's accounts, our total is up to 10. Now, I'll admit -- when news of the scandal came out, my wife and I logged into our online portals immediately and took a close look to make sure all of our accounts were legitimate. However, not once have I considered pulling my accounts out of the bank, nor has anyone else I've talked to.
Still one of the best banks in the business
Investors (and the general public) have every right to be outraged by what Wells Fargo did. After all, it is exactly this type of behavior that most banking investors had hoped was a distant memory of the pre-financial crisis past.
Even so, Wells Fargo's other numbers indicate that the stock is still a good investment, and many even more now that it's trading near its 52-week low. The bank's efficiency and risk management is among the top of the industry, and the profitability numbers it generates are consistently the best out of the "big four" U.S. banks.
WFC Return on Equity (TTM) data by YCharts.
Take a step back
To sum it up, the worst mistake that you can make in response to the Wells Fargo scandal is to panic and sell your shares. This is still one of the best-run banks in the business in terms of risk management and efficiency, and once the dust settles and the congressional hearings are in the past, the bank will continue to do what it does best -- just less aggressively on the cross-selling front.
A secret billion-dollar stock opportunity The world's biggest tech company forgot to show you something, but a few Wall Street analysts and the Fool didn't miss a beat: There's a small company that's powering their brand-new gadgets and the coming revolution in technology. And we think its stock price has nearly unlimited room to run for early in-the-know investors! To be one of them, just click here.
Matthew Frankel owns shares of Bank of America. The Motley Fool owns shares of and recommends Wells Fargo. The Motley Fool has the following options: short October 2016 $50 calls on Wells Fargo. The Motley Fool recommends Bank of America. Try any of our Foolish newsletter services free for 30 days. We Fools may not all hold the same opinions, but we all believe that considering a diverse range of insights makes us better investors. The Motley Fool has a disclosure policy.