The Worst Cable Stocks of 2016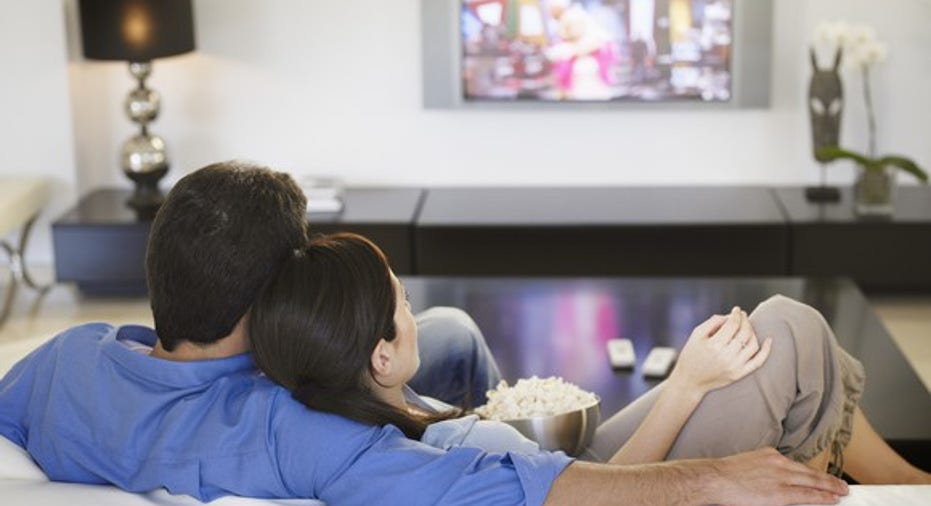 Image source: Getty Images.
As more consumers cut the cord, competition in the pay-TV industry is growing increasingly fierce. That's led some companies to seek consolidating acquisitions like AT&T (NYSE: T) did last year by buying DIRECTV. Others, meanwhile, have sought to attract subscribers with low-priced bundles and over-the-top packages like DISH Network's (NASDAQ: DISH) Sling TV.
Either way, it doesn't always work out. Here are the two worst cable stocks of 2016.
DISH Network
Dish has struggled to retain its subscriber base even though it counts its Sling TV subscribers as full-blown subscribers. Sling TV is targeted more toward cord-cutters and cord-nevers, and bundles starts at just $20 per month. Even as it replaces lots of its high-revenue satellite subscribers with Sling TV subscribers, Dish was able to increase its average revenue per subscriber to $89.44 in the third quarter, up 3.6% year over year.
But Dish has lost 266,000 subscribers over the past year. Without Sling TV, those subscriber losses would have been much worse. Dish's satellite business has come under pressure following AT&T's acquisition of DIRECTV. AT&T is able to bundle its wireless service with DIRECTV to make a more compelling offer to customers.
Dish could experience bigger subscriber declines going forward as more over-the-top services like Sling TV come to market. AT&T just launched its $35-per-month DIRECTV Now service, and YouTube and Hulu are each expected to launch similar products early next year.
Considering Dish's business is heavily concentrated in pay TV without much of a business in broadband or other segments, it's particularly susceptible to cord-cutting. The stock increased just 2% this year. That's lagging the S&P 500 by about 8 percentage points.
Frontier Communications
Frontier Communications (NASDAQ: FTR) has been shedding both pay-TV and broadband internet customers over the past year, growing solely through acquisitions it can't really afford. The company acquired some of Verizon's (NYSE: VZ) FiOS property earlier this year for $10.3 billion, and it's managed to already lose a good chunk of what it paid for.
Frontier lost 92,000 video subscribers and 99,000 broadband subscribers in the third quarter alone. That's 5.7% and 2.2% of its video and broadband subscriber bases, respectively. If it continues losing subscribers at that pace, it may never return to making a profit despite cost-cutting efforts.
That should be a concern for stockholders, since Frontier currently pays out a hefty dividend yielding 11.4%. But don't fall for that trap. Not only is Frontier producing a net loss every quarter, its debt reached $18 billion this year -- 4.5 times its market cap. Management's inability to execute on its heavy-handed acquisitions have put its ability to continue paying its dividend at serious risk.
Frontier stock is down about 28% in 2016, putting it near the bottom of the barrel in returns from telecom, cable, and satellite companies. Management's inability to stem subscriber losses from both video and broadband subscribers doesn't bode well for its ability to turn things around. Investors should stay away from Frontier despite its enticing dividend yield.
There are some good options for investors interested in the pay-TV industry, but DISH and Frontier are at the bottom of the list.
10 stocks we like better than DISH Network When investing geniuses David and Tom Gardner have a stock tip, it can pay to listen. After all, the newsletter they have run for over a decade, Motley Fool Stock Advisor, has tripled the market.*
David and Tom just revealed what they believe are the 10 best stocks for investors to buy right now... and DISH Network wasn't one of them! That's right -- they think these 10 stocks are even better buys.
Click here to learn about these picks!
*Stock Advisor returns as of Nov. 7, 2016
Adam Levy owns shares of Verizon Communications. The Motley Fool recommends Verizon Communications. The Motley Fool has a disclosure policy.