The Weeknd dumps H&M after monkey sweatshirt ad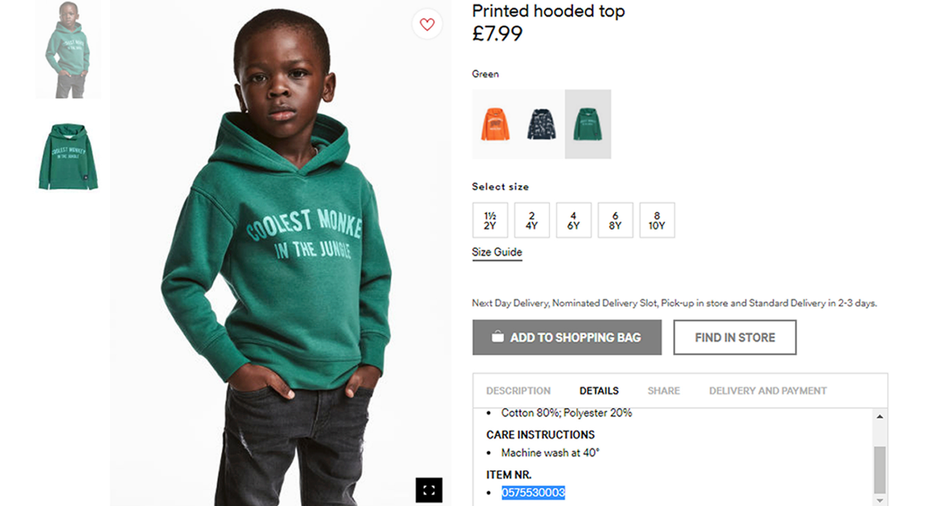 Singer The Weeknd said Monday that he will no longer work with H&M after the clothing company posted an ad of a black child in a sweatshirt with the words "Coolest monkey in the jungle" on the front.
Many people criticized the image on social media, calling it racist. H&M removed the image Monday and apologized to anyone it "may have offended."
The Weeknd, who has a clothing line at the retailer, said on Twitter that he was "shocked and embarrassed" by the photo.
"I'm deeply offended and will not be working with @hm anymore," he wrote.
Representatives for The Weeknd confirmed the singer would end ties with the company.
In a statement, H&M said, "We completely understand and agree with his reaction to the image."
The Swedish low-cost fashion brand added that it would "continue the discussion" with The Weeknd and his team.
"We are deeply sorry that the picture was taken," H&M said.