The Weak Offshore Drilling Environment Continues to Sink RigNet Inc Earnings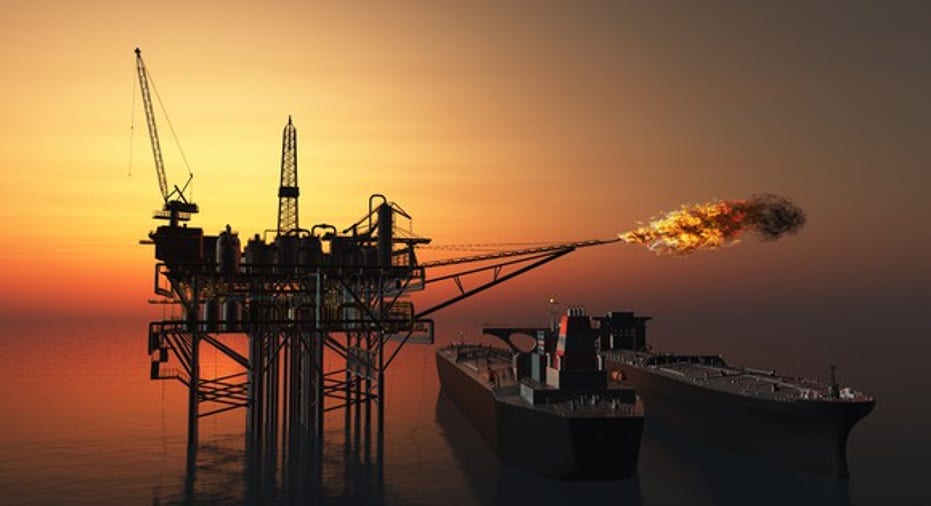 Reduced spending by oil and gas companies continues to plague RigNet , which experienced another decline in both revenue and earnings during the first quarter. However, it wasn't all bad news, with the company noting that it was able to settle a contract dispute with a customer in its telecom systems integration (TSI) segment, which helped to somewhat cushion the blow. Further, the company is starting to make inroads outside of the oil and gas sector as it looks to diversify its revenue stream.
RigNet results: The raw numbers
| Metric | Q1 2016 Actuals | Q1 2015 Actuals | Growth (YOY) |
| --- | --- | --- | --- |
| Revenue | $62.3 million | $77.7 million | (19.7%) |
| Quarterly cash earnings | $9.1 million | $14.3 million | (36.3%) |
| EPS | $0.52 | $0.82 | (36.6%) |
Data source: RigNet.
What happened with RigNet this quarter?Reduced spending on drilling projects continues to plague RigNet:
While RigNet's revenue has declined nearly 20% from the first quarter of 2015, revenue increased by $10.2 million from last quarter. That's entirely due to the settlement of its contract dispute with a customer in its TSI segment, which raised revenue $12.8 million over last quarter. This boost more than offset a $2.6 million decrease in revenue from its managed-services segment resulting from the impact weaker oil prices had on upstream oil and gas drilling projects.
Speaking of the TSI contract dispute, the company was able to reduce its accrued estimated loss from $14.3 million to $12 million, recognizing $2.1 million of incremental adjusted EBITDA during the quarter. The company also said it expects this project to be complete in the second quarter.
That settlement, as well as the company's cost-containment efforts, boosted earnings significantly versus last quarter, when earnings plunged to just $0.6 million, or $0.03 per share. However, earnings were still way down from last year's first quarter because of the negative impact of lower drilling activity.
What management had to sayInterim CEO Marty Jimmerson,commenting on the company's results, said:
While the weak oil market conditions and the TSI customer settlement are clearly the focus right now, RigNet sees a lot of opportunity outside the oil and gas sector in the future. One area of opportunity in particular is the maritime sector, with the company looking to provide its digital technology solutions to maritime vessels much as it does to offshore drilling rigs. While this is not a significant revenue driver just yet, the company is hopeful that this could become a meaningful revenue driver in the future.
Looking forwardRigNet is going to need another growth driver given the current state of the offshore-drilling industry. There isn't a lot of visibility as to when conditions might improve, withTransocean CEO Jeremy Thigpen noting on the company's first-quarter conference call that "at this point we do not expect to see a meaningful recovery in rig activity before 2017." That said, the Transocean CEO did warn that offshore drilling activities are "unlikely to improve until there's further recovery in the price of oil and confidence regarding its sustainability has bolstered." In other words, 2016 should be tough for the entire offshore drilling sector, and it might not be any better in 2017, unless both oil prices and producer confidence soar.
The article The Weak Offshore Drilling Environment Continues to Sink RigNet Inc Earnings originally appeared on Fool.com.
Matt DiLallo owns shares of RigNet. The Motley Fool recommends RigNet. Try any of our Foolish newsletter services free for 30 days. We Fools may not all hold the same opinions, but we all believe that considering a diverse range of insights makes us better investors. The Motley Fool has a disclosure policy.
Copyright 1995 - 2016 The Motley Fool, LLC. All rights reserved. The Motley Fool has a disclosure policy.