The Warning Sign That Sent Shares of Hertz Global and Avis Budget Lower Today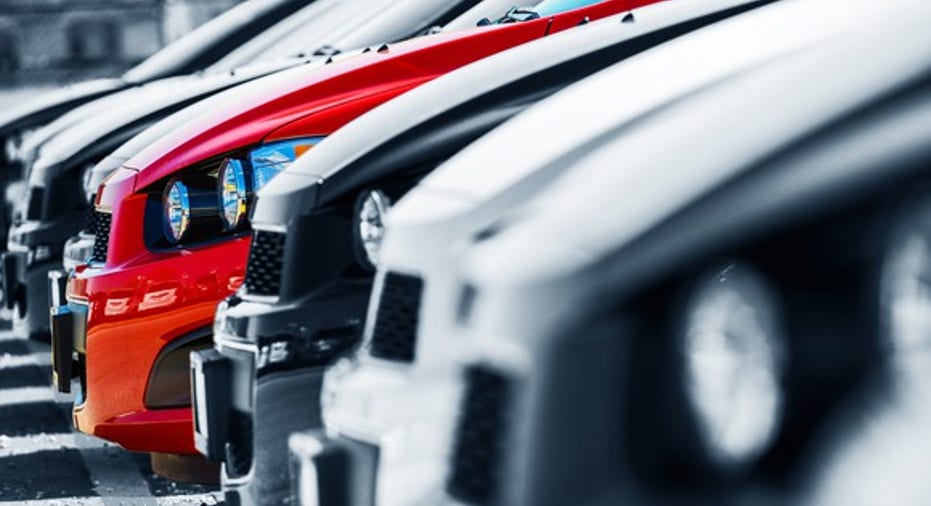 What happened
Shares of Hertz Global Holdings, Inc. (NYSE: HTZ) and Avis Budget Group Inc. (NASDAQ: CAR), both engaged in car and truck rentals, among other services, were trading 10% and 8% lower at 2:55 p.m. EDT, after comments about used-car pricing from Ally Financial Inc. (NYSE: ALLY) sent skittish investors to the exits.
So what
The driving force behind Hertz's and Avis' declines came when Ally held its financial outlook presentation Tuesday morning. Ally noted that its own profit could grow less than what was anticipated only a few months ago, which is the latest knock against the automakers' use of more incentives to sell vehicles.For Ally, that means its earnings might increase as little as 5% this year, compared with its prior estimate of just under 15%.
Image source: Getty Images.
What matters for Hertz and Avis is the 7.1% first-quarter decline in the National Automobile Dealers Association index, which gauges used-car pricing.That's an issue for rental services, because not only do those companies generate revenue from renting vehicles to consumers, but they also sell vehicles to consumers and auctions once the vehicles are done being used in the rental fleet -- and thus, lower used-car prices hurt its bottom line. Further, companies that lease vehicles make assumptions on day one about the probable value of the vehicle once it's returned upon the end of the lease. If used-car prices decline faster than anticipated, that also hits the bottom line, and rather quickly.
Now what
The change in the NADA index was roughly flat during the back half of 2015 before declines of between 3.5% and 3.7% hit during the first three quarters of 2016. During the fourth quarter of 2016, the index dropped 5.8%, and 2017 year to date shows a 7.1% decline. This is obviously a trend to keep an eye on, and the market's selling of shares of Hertz and Avis today signals that many believe the trend is here to stay. For investors, keep an eye on the index and hope for a rebound through the rest of 2017 that will bring index declines back around 5%.
10 stocks we like better than Hertz Global HoldingsWhen investing geniuses David and Tom Gardner have a stock tip, it can pay to listen. After all, the newsletter they have run for over a decade, Motley Fool Stock Advisor, has tripled the market.*
David and Tom just revealed what they believe are the 10 best stocks for investors to buy right now... and Hertz Global Holdings wasn't one of them! That's right -- they think these 10 stocks are even better buys.
Click here to learn about these picks!
*Stock Advisor returns as of February 6, 2017
Daniel Miller has no position in any stocks mentioned. The Motley Fool owns shares of Hertz Global Holdings. The Motley Fool has a disclosure policy.