The Walt Disney Company's Worst Business Segment in 2015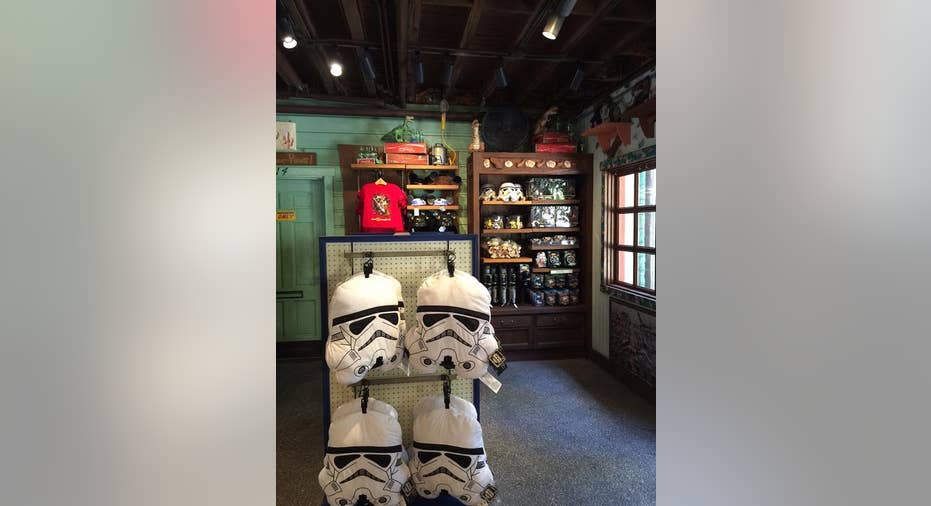 Fiscal 2015 was generally a success for The Walt Disney Company. The media giant posted healthy operating profit growth across all five of its business segments, and four of those segments came through with top-line growth.
I took a look at Disney's best operating segment last week, but now let's delve into the subsidiary that failed to live up to the hype.
It's awfully tempting to go with Disney's interactive division as the biggest loser of 2015. This is Disney's software arm, responsible for the Skylanders-like Disney Infinity console gaming platform as well as its mobile game apps.
Interactive was the only business segment to not grow its revenue in fiscal 2015. Gains in Disney Infinity sales with the release of Disney Infinity 3.0 were more than offset by a decline in its mobile business. After watching so many mobile-gaming specialists crash and burn it's probably not a surprise to find that smartphone gamers are fickle.
However, Disney's interactive arm still managed to post a double-digit percentage increase in operating profit. The same can't be said about the business segment that deserves the dishonor of being Disney's worst arm for fiscal 2015: media networks.
Media networks is a pretty big deal for Disney, accounting for 44% of the revenue and 53% of the segment operating profit at the House of Mouse in fiscal 2015. This is ABC, ESPN, and several cable channel properties. How dare I call the media behemoth's biggest contributor it's worst segment? Well, let's go over a few of the reasons why it takes the prize this year.
Media networks were the only division that didn't grow its operating income at a double-digit percentage clip. It didn't decline. It clocked in at a reasonable growth rate of 6%. However, it is dead last for Disney in fiscal 2015, and it isn't even close. The rest of Disney's segments grew their operating profit by 14% to 29%.
This was the only business segment where operating margins contracted in fiscal 2015. In other words, it was the only division where revenue grew faster than the operating profit it generated.
Perhaps more importantly, media networks were at the root of the stock hits and analyst concerns later in the year. The cord-cutting revolution has taken a toll on Disney's cable channels, even if the segment was able to post overall growth on both ends of the income statement for the year.
ESPN subscribers peaked at 100 million homes in 2010. We're at 92 million homes today. The downturn has been dramatic, particularly over the past two years as we've gone from 99 million in fiscal 2013 to 95 million in fiscal 2014.
Live sports was supposed to be immune to cord cutters and the popularity of streaming television services, but we're seeing that millennials don't have a problem kissing ESPN goodbye in order to save big on their ever-growing cable bills. Disney Channel and Disney's 50%-owned A&E Networks properties have seen similar defection rates. Revenue still moved higher as a result of cable rate increases and the launch of the SEC Network, but this is the biggest concern for Disney investors as we head into 2016.
This is why media networks -- as great as it's been and as important a contributor as it was in fiscal 2015 -- was the worst business segment this year.
The article The Walt Disney Company's Worst Business Segment in 2015 originally appeared on Fool.com.
Rick Munarriz owns shares of Walt Disney. The Motley Fool owns shares of and recommends Walt Disney. Try any of our Foolish newsletter services free for 30 days. We Fools may not all hold the same opinions, but we all believe that considering a diverse range of insights makes us better investors. The Motley Fool has a disclosure policy.
Copyright 1995 - 2015 The Motley Fool, LLC. All rights reserved. The Motley Fool has a disclosure policy.