The Waiting Game Takes Its Toll on Geron Corporation, With Shares Down 43% YTD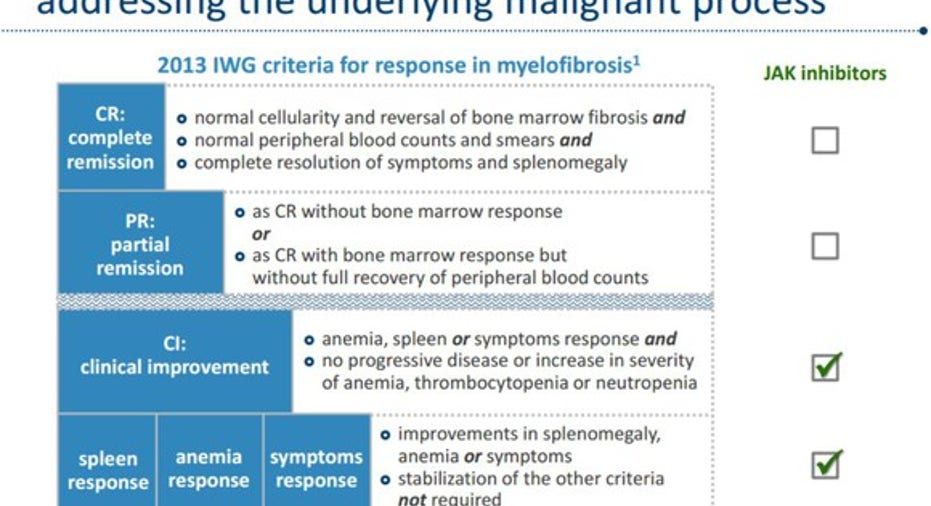 Image source: Getty Images.
What: Shares of Geron , a small-cap clinical-stage drug developer focused on creating therapies to treat cancer, have slumped roughly 43% year to date, according to data from S&P Global Market Intelligence. The primary culprit appears to be nothing more than consumers who lost their patience while waiting for more clinical data from Geron.
So what: To some extent, Geron's woes could potentially be blamed on the shellacking the biotech industry took during the first two months of 2016. While the overall market took a beating, biotech valuations were hit especially hard. Clinical-stage companies with little to no revenue, like Geron, found themselves down 20% to 50% in a matter of weeks. Though the stock market rebounded from its lows in Q1, biotech remains one of the year's worst performers.
However, the bigger issue is that clinical data is what drives biotech stock prices, and 2016 is not a noteworthy year for Geron.
The company's lead drug is imetelstat, a telomerase inhibitor geared at treating myelofibrosis and myelodysplastic syndromes. In early stage clinical studies, imetelstat wowed investors and the scientific community when it generated partial and complete responses in myelofibrosis patients, which is something never before observed. In fact, the only approved medication to treat myelofibrosis is Incyte'sJAK inhibitor, Jakafi, which does nothing more than suppress symptoms of the disease to improve patient quality of life.
Geron's key drug is currently in a midstage study known as IMbark for myelofibrosis patients who have previously been treated with a JAK inhibitor, as well as a phase 2/3 trial known as IMerge for myelodysplastic syndromes patients previously treated with an erythropoiesis-stimulating agent. The data for these studies won't be available until at least 2017, which means watching and impatiently waiting.
Image source: Geron.
Now what: On one hand, there's ample reason for skepticism, considering that Geron's entire pipeline essentially rests with one clinical compound. If imetelstat isn't everything Wall Street believes it could be, then Geron's valuation could dip to roughly what it has left in cash on hand (which is roughly a quarter of its current market cap).
Additionally, safety concerns have been something to closely monitor with imetelstat. A little more than two years ago, imetelstat was placed on clinical hold after some patients were found to have liver function test abnormalities. Although the Food and Drug Administration eventually cleared Geron to begin testing with imetelstat once again, the long-term safety concerns of the drug remain at the forefront.
Then again, Geron is also partnered with Johnson & Johnson in the development of imetelstat. Johnson & Johnson's subsidiary Janssen wound up giving Geron $35 million upfront, and promising up to $900 million in development, regulatory, and sales-based milestones if imetelstat was a resounding success. Johnson & Johnson could always be wrong about imetelstat, but the last no-name company J&J offered such a large licensing deal to was Pharmacyclics, which wound up developing Imbruvica, a blood cancer drug that could be capable of $7 billion in peak annual sales.
Imetelstat also delivered the only clinical responses ever recorded for myelofibrosis patients, and that definitely counts for something.
I'm mildly intrigued by Geron and believe if imetelstat is successful it could be worth substantially more than what it is now. The big question is whether you have the patience and risk tolerance to consider riding out the wait for imetelstat's data.
The article The Waiting Game Takes Its Toll on Geron Corporation, With Shares Down 43% YTD originally appeared on Fool.com.
Sean Williamshas no material interest in any companies mentioned in this article. You can follow him on CAPS under the screen nameTMFUltraLong, and check him out on Twitter, where he goes by the handle@TMFUltraLong.The Motley Fool owns shares of and recommends Johnson and Johnson. Try any of our Foolish newsletter services free for 30 days. We Fools may not all hold the same opinions, but we all believe that considering a diverse range of insights makes us better investors. The Motley Fool has a disclosure policy.
Copyright 1995 - 2016 The Motley Fool, LLC. All rights reserved. The Motley Fool has a disclosure policy.