The Virgin America Brand Is Going Away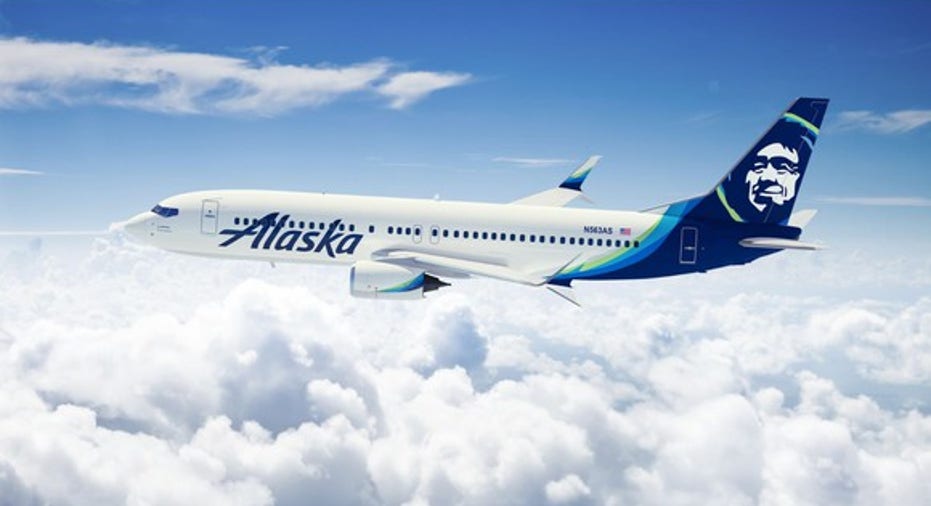 It's been almost a year since trendy airline Virgin America agreed to sell itself to Alaska Air (NYSE: ALK). However, many of Virgin America's passionate fans have held out hope that Alaska would retain the beloved Virgin America brand.
After keeping customers guessing for most of the past year, Alaska Airlines announced its final decision this week. Unsurprisingly, it will retire the Virgin America brand once it is ready to operate as a single airline. However, Alaska will retain a few aspects of the popular Virgin America experience even after the rebranding occurs.
Alaska Air will phase out the Virgin America brand in 2019. Image source: Virgin America.
Keeping two brands was never a real option
When Alaska Air announced that it had won the bidding for Virgin America, beating out JetBlue Airways (NASDAQ: JBLU), it said that the combined carrier would be called Alaska Airlines. The immediate outcry from Virgin America loyalists caused Alaska's management to rethink that plan, though. As of last summer, CEO Brad Tilden suggested that the company could run two brands side by side indefinitely.
However, the dual-brand concept clearly didn't make sense. Having two brands would lead to duplication of marketing costs and frontline staff. It would also lead to customer confusion regarding each brand's amenities. If that wasn't reason enough, Virgin America is required to pay 0.7% of its revenue to the Virgin Group as a brand licensing fee.
Proponents of the dual-brand idea (including Tilden, at one point) noted that many European airlines operate multiple brands. What they failed to mention is that European airlines are dramatically less profitable than their American counterparts. Alaska Air would have had to sacrifice some of the expected merger synergies to keep the Virgin America brand.
Keeping some key features
While Alaska Air expects to retire the Virgin America brand in 2019, it will incorporate some of the distinctive aspects of Virgin's service into its own brand. For example, the mood lighting will stay -- but it will be blue rather than pink or purple. Alaska will also play pop music at airport gates and when customers are boarding its planes.
Alaska Airlines won't introduce seatback TVs on its Boeing fleet, but it will offer more than 200 movies and TV shows that can be streamed to customers' personal devices for free. It will also upgrade the Wi-Fi connections throughout its fleet to a high-speed satellite solution.
Alaska Airlines is adopting some distinctive aspects of Virgin America's service. Image source: Alaska Airlines.
Finally, Alaska Airlines recently introduced a "free chat" feature. Customers no longer have to pay for internet access to use messaging apps. In some ways, this can be seen as an extension of Virgin America's unusual inflight seat-to-seat messaging amenity. Free chat will be rolled out to the Virgin America fleet later this year.
A few things will be better -- and a few will be worse
Of course, not everything is going to stay the same. In some ways, conversion to the Alaska Airlines brand will represent an upgrade. For example, Alaska has the highest-rated loyalty program in the U.S. airline industry.
Alaska Airlines also offers free seat upgrades to elite-level frequent fliers -- something Virgin America historically avoided. The availability of seat upgrades will be further enhanced beginning in late 2018 as Alaska expands first-class and extra-legroom seating by 50% on the Virgin America Airbus fleet.
There will be some trade-offs, though. For example, Alaska is adding an extra row of first-class seats on the Airbus fleet by shrinking their size. Today, Virgin America's first-class section offers an industry-leading 55 inches of pitch (the distance between rows). The new first-class seats will have only 41 inches of pitch.
Alaska Airlines claims that the new first-class seats will be "customized for enhanced comfort." However, it's safe to say that most devotees of Virgin America's first-class section won't be too excited about this change.
Some customers will bolt, but this is the right move
The eventual demise of the Virgin America brand will cause some customer attrition. After Alaska announced its branding decision, some Virgin America fliers said they planned to switch to JetBlue. Indeed, ever since losing the bidding for Virgin America, JetBlue Airways has been working hard to convince disgruntled Virgin America fans to try JetBlue instead.
Fortunately, this threat is relatively modest in scope. Perhaps some customers flying from San Francisco to New York or Boston will defect to JetBlue and its upscale Mint service. They are much less likely to fly JetBlue to places like Chicago or Washington, D.C., though -- because they would still have to connect through New York or Boston.
The significant cost penalty that comes with running two separate airlines side by side makes the conversion to a single brand a no-brainer. Losing the loyalty of some Virgin America purists is something Alaska Air can live with.
10 stocks we like better than Alaska Air GroupWhen investing geniuses David and Tom Gardner have a stock tip, it can pay to listen. After all, the newsletter they have run for over a decade, Motley Fool Stock Advisor, has tripled the market.*
David and Tom just revealed what they believe are the 10 best stocks for investors to buy right now... and Alaska Air Group wasn't one of them! That's right -- they think these 10 stocks are even better buys.
Click here to learn about these picks!
*Stock Advisor returns as of February 6, 2017
Adam Levine-Weinberg owns shares of Alaska Air Group, Boeing, and JetBlue Airways and is long January 2019 $10 calls on JetBlue Airways. The Motley Fool recommends JetBlue Airways. The Motley Fool has a disclosure policy.