The Truth About Investing in Marijuana Stocks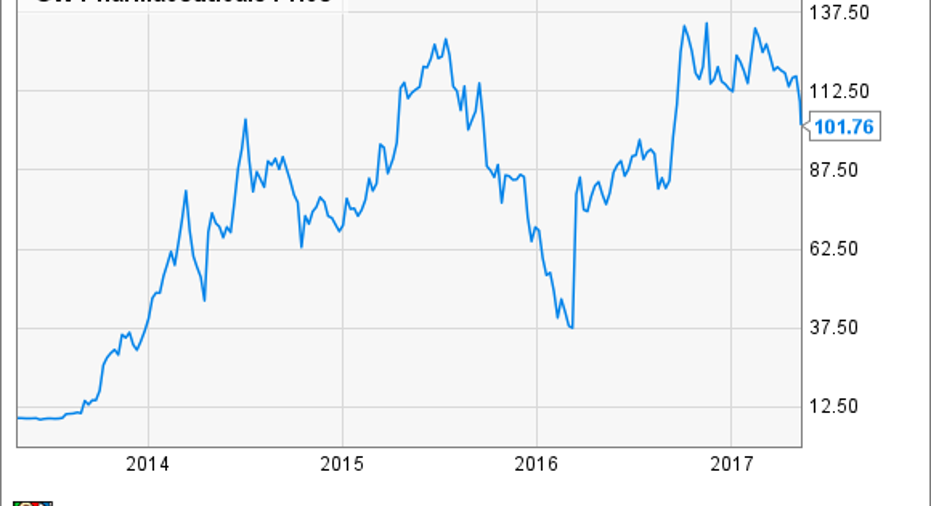 Marijuana legalization might have you thinking it makes sense to buy marijuana stocks as an investment. However, the marijuana market is only beginning to develop, and most marijuana stocks that can be bought on stock exchanges aren't earning a dime in profit yet.
Big market, but big risk
So far, 29 U.S. states have legalized medical marijuana, and medical marijuana is already legal across Canada. Additional states could approve pro-pot legislation in 2018, and Canada could legalize recreational marijuana this year.
IMAGE SOURCE: GETTY IMAGES.
As the marijuana market emerges from the shadows, billions of dollars will transition from the black market to regulated markets.
According to Matt Karnes at GreenWave Advisors LLC, the marijuana market in California alone could exceed $7 billion by 2021, and based on states that have already legalized marijuana, the marijuana market nationwide could be worth $25 billion in 2021.
In Canada, cannabis could be similarly lucrative. Canadian bank CIBC estimates that recreational legalization could create a marijuana market in Canada valued between $5 billion and $10 billion, depending on volume.
Clearly, a lot of money is up for grabs, but unfortunately, it's not clear which companies will capture the lion's share of this opportunity. While many marijuana stocks have rallied sharply on the potential to profit from marijuana, the reality is that there are thousands of businesses elbowing each other for market share, and only a few of those companies trade on market exchanges.
Instead, most are bootstrapped by family or venture capital, or they trade on risky, unregulated over-the-counter stock markets. Stocks available on over-the-counter markets don't have to meet the strict regulatory requirements associated with major stock exchanges, including the New York Stock Exchange, and therefore, they're ripe for fraud.
Few marijuana stocks make the grade
The vast majority of marijuana stocks are still losing money, but an argument can be made that some of these companies are worthy of consideration.
For instance, GW Pharmaceuticals (NASDAQ: GWPH) isn't a pure-play marijuana company, but it is developing medicines that are derived from marijuana cannabinoids.
Currently, the company's only commercial product is Sativex, a THC-based drug sold in Europe for use in multiple-sclerosis patients with muscle spasms. However, a decision from the U.S. Food and Drug Administration on Epidiolex, an epilepsy drug developed from the cannabinoid cannabidiol, could be coming soon.
While Epidiolex could become a top-selling epilepsy drug someday, the company's shares have rallied 145% since 2013, so a lot of Epidiolex's opportunity may be priced into shares already. GW Pharmaceuticals expects to officially file for Epidiolex's approval in the middle of this year; a go/no-go decision could come from the FDA later this year or early next year, depending on the exact date of the application, and whether or not Epidiolex receives a priority review from regulators.
Scotts Miracle-Gro (NYSE: SMG) is another intriguing back-door marijuana stock for investors to consider. The company is best known for its fertilizers and pesticides, but it's invested a lot of money in hydroponics so that it can serve the marijuana market. As legalization drives marijuana volume higher, and grow facilities ramp up their capacity, the company could significantly increase its hydroponic product sales.
In the past year, Scotts Miracle-Gro reports that hydroponics revenue is up 22%, and sales this year of hydroponics products are up 13%. However, hydroponics represents a small proportion of Scotts Miracle-Gro's business, and weak demand for lawn and garden products last quarter caused Scotts Miracle-Gro's overall sales to fall despite hydroponic growth.
Investors might also want to look at Canopy Growth Corp. (NASDAQOTH: TWMJF), Canada's biggest medical-marijuana company. Canopy has been acquiring competitors and inking deals with celebrities like Snoop Dogg ahead of Canada's legalizing recreational marijuana.
Canopy Growth's story, however, isn't undiscovered. Its shares rocketed more than 200% higher last year, and while shares have lost 16% of their value this year, the company's $942 million market valuation still dwarfs the company's $23 million in trailing 12-month sales. Furthermore, Canada's marijuana industry suffered a blow to its reputation from product recalls due to the use of banned pesticides in grow facilities.
Health Canada is implementing mandatory testing in response to the recalls, but the news has created some uncertainty. And given this company's valuation, there's reason to avoid buying Canopy Growth shares.
Looking ahead
Surely, tens of billions of dollars in marijuana sales will turn some companies into big winners, but it's very possible that the companies that end up dominating this market aren't the ones that have seen their share prices shoot higher over the past few years. For that reason, investing in marijuana stocks is very risky, and most investors might be better off investing in other stocks until marijuana companies are more established.
10 stocks we like better than Canopy Growth CorporationWhen investing geniuses David and Tom Gardner have a stock tip, it can pay to listen. After all, the newsletter they have run for over a decade, Motley Fool Stock Advisor, has tripled the market.*
David and Tom just revealed what they believe are the 10 best stocks for investors to buy right now... and Canopy Growth Corporation wasn't one of them! That's right -- they think these 10 stocks are even better buys.
Click here to learn about these picks!
*Stock Advisor returns as of May 1, 2017
Todd Campbell has no position in any stocks mentioned.His clients may have positions in the companies mentioned. The Motley Fool has no position in any of the stocks mentioned. The Motley Fool has a disclosure policy.