The Top Stocks for Your IRA in April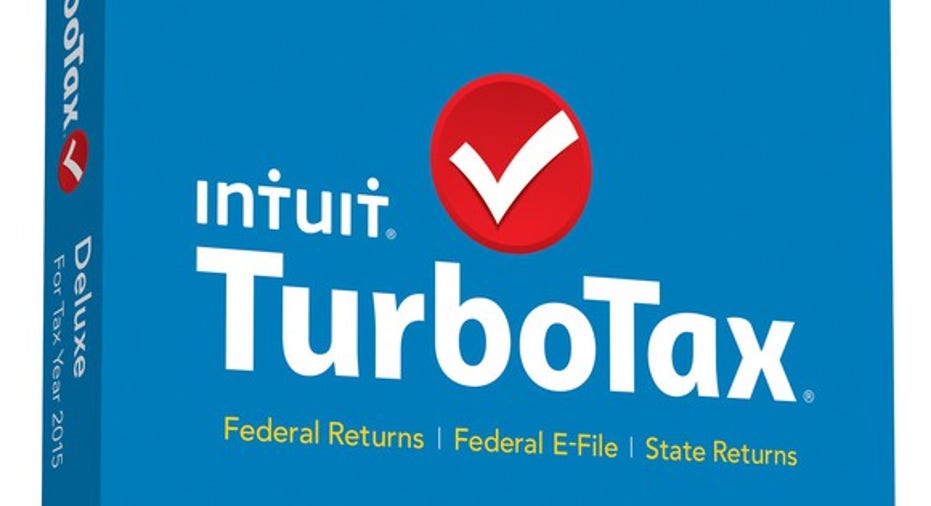 Investing in an IRA is a great way to save for retirement, but you have to make sure you find the top stocks for your IRA. With tax season having just ended, many investors are sitting on new IRA money and waiting to invest it. The best IRA stocks take full advantage of the tax benefits that IRAs offer while also offering great growth potential. That's why Intuit (NASDAQ: INTU), Home Depot (NYSE: HD), and Welltower (NYSE: HCN) are particularly timely choices for retirement investors looking for solid stocks going forward.
Celebrate tax time
Taxpayers hate doing their taxes, but Intuit is always happy when tax time rolls around. As the producer of the popular tax software platform TurboTax, Intuit helps millions of Americans with their tax returns. Last year, Intuit reported 15% growth in sales of its online tax service, and all told, almost 33 million taxpayers used either the desktop or online version of the tax software. Another 1 million users qualified to use TurboTax as part of the Free File Alliance for lower-income taxpayers.
Image source: Intuit.
This year, TurboTax got off to a slow start, with new rules that delayed filings from some taxpayers who sought to take advantage of two popular tax credits. That led to a 6% drop in sales of TurboTax software as of late February. However, Intuit's performance was consistent with the pace of IRS filings generally, and investors are optimistic that when the company announces its final results, itwill have seen a positive tax season. Combine that with Intuit's other offerings, including QuickBooks accounting software, and the rising state of the U.S. economy should help continue to lift the business software company going forward.
Spring is springing
Investors who follow retailers are used to thinking of the Thanksgiving holiday as the key time for sales. But for home improvement stores like Home Depot, the spring season is a major kickoff, with homeowners looking to get outside and start working in gardens and on other outdoor home projects. Although things like weather are out of Home Depot's control, the home improvement giant works hard to appeal to customers across the nation, offering incentives to get people in the door and onto its premier online website.
Next month, Home Depot will report its results for the quarter that ended in April, and investors will get a sense of how things are going for the company. Yet with warmer weather across much of the country, investors appear optimistic, projecting double-digit percentage growth for the retailer on solid sales gains. Some worry that the housing market's expansion has already lasted a long time, but Home Depot has found ways to grow even under tough market conditions, and that makes the stock a good candidate for growth-hungry IRA investors.
Make your portfolio healthy
One good thing about IRAs is that any income you receive is tax-deferred. That's especially useful for investments in real estate investment trusts, which typically produce income that gets taxed at full ordinary income tax rates. Within the REIT space, Welltower focuses on senior housing and medical facilities, aiming to take advantage of favorable demographics that have increased the demand for healthcare and places for an aging population to live.
Welltower currently yields 4.75%, which is more than double the average among ordinary stocks and even reasonably strong within the REIT universe. Some fear that healthcare reform could hurt health-oriented REITs, and others are nervous about the prospects for higher interest rates and their impact on income-producing investments more generally. But Welltower is doing a good job of balancing its exposure across the healthcare space, and that should shelter it from the worst of the volatility in the REIT space going forward.
IRAs deserve investments that will grow and take full advantage of the tax benefits that retirement accounts offer. These three stocks have the potential to produce nice gains for shareholders, and their future business prospects look promising as well.
10 stocks we like better than Home DepotWhen investing geniuses David and Tom Gardner have a stock tip, it can pay to listen. After all, the newsletter they have run for over a decade, Motley Fool Stock Advisor, has tripled the market.*
David and Tom just revealed what they believe are the 10 best stocks for investors to buy right now... and Home Depot wasn't one of them! That's right -- they think these 10 stocks are even better buys.
Click here to learn about these picks!
*Stock Advisor returns as of April 3, 2017
Dan Caplinger has no position in any stocks mentioned. The Motley Fool owns shares of and recommends Intuit. The Motley Fool recommends Home Depot and Welltower. The Motley Fool has a disclosure policy.