The Top 2 Companies Poised to Dominate Virtual Reality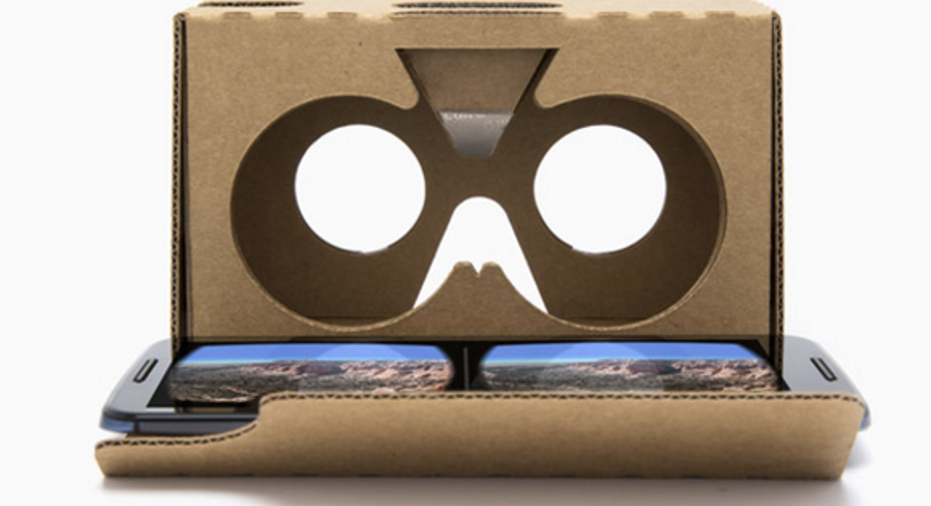 Image source: Google.
Over the next four years, virtual reality will balloon into a $70 billion business, up from a projected $6.7 billion this year, and have 171 million active users by 2018. And while there are lots of companies starting to make waves in virtual reality (VR), Facebook and Alphabet are positioning themselves as clear leaders.
Facebook's high-end VR angleThere's probably no other company that's talked about in the VR space right now more than Facebook. The social media juggernaut branched out into virtual reality in 2014 when it bought Oculus for $2 billion.
Under Facebook, Oculus recently launched its high-end Rift VR headset, which sells for $599, and has debuted its own content Oculus Story Studio to make content for the Rift.
Facebook is making a big bet on VR, and it doesn't expect it to pay off any time soon. Since its purchase of Oculus, Facebook has been adding this short paragraph into its quarterly filings:
Companies typically disclose how new business could hurt the company's stock price in their filings, but Facebook makes a clear point here about ongoing investments. While VR is getting a lot of attention, it's still in its early stages and Oculus won't positively contribute to Facebook's bottom line for a while.
In fact, Piper Jaffray analyst Gene Munster thinks Facebook could lose $35 million from Oculus device sales this year.
That being said, Facebook isn't in need of Oculus' revenue right now. Buying the company was a move to find the next big tech platform, and it could pay off big time down the road. Revenue from from VR hardware is expected to spike from just $90 million in 2014 to $5.8 billion in 2018, with $3.9 billion coming from headsets alone.
The advantage for Facebook is that it's one of the biggest tech companies shipping a high-end VR headset, with the resources to play the long game.
Alphabet's mobile VR approachAlphabet's Google has its hand in nearly every new consumer-facing technology you can think of, and VR is no exception. But Google is taking a very different approach to the space.
While Facebook is knee-deep in hardware and software development for high-end VR systems, Google is instead focusing on mobile VR with apps that are made specifically for Android phones that power mobile VR headsets.
Google won't make any substantial revenue from hardware (its Cardboard headset costs just $15). And instead of developing its own in-house content like Oculus, it's encouraging developers to make and sell VR apps for Google Play.
But that doesn't mean the company can't make money from virtual reality. Already, Google is considering allowing in-app purchases within VR apps that could eventually bring in additional Google Play revenue.
The company is banking on the fact that games will drive VR growth, and that mobile VR gaming could quickly become a major part of that. The total VR gaming market will hit $9.5 billion by 2022, and Google is looking to tap into some of that as soon as possible.
Virtual leaders There are plenty of other big tech companies jumping into to virtual reality right now, but none are pursuing the the platform so openly or have the financial resources to dominate the space. It may take a while to see Facebook and Alphabet earn a return on the their VR investments, but it's clear the companies are already leading the pack.
The article The Top 2 Companies Poised to Dominate Virtual Reality originally appeared on Fool.com.
Suzanne Frey, an executive at Alphabet, is a member of The Motley Fool's board of directors. Chris Neiger has no position in any stocks mentioned. The Motley Fool owns shares of and recommends Alphabet (A shares), Alphabet (C shares), and Facebook. Try any of our Foolish newsletter services free for 30 days. We Fools may not all hold the same opinions, but we all believe that considering a diverse range of insights makes us better investors. The Motley Fool has a disclosure policy.
Copyright 1995 - 2016 The Motley Fool, LLC. All rights reserved. The Motley Fool has a disclosure policy.