The Stocks Already in Correction Mode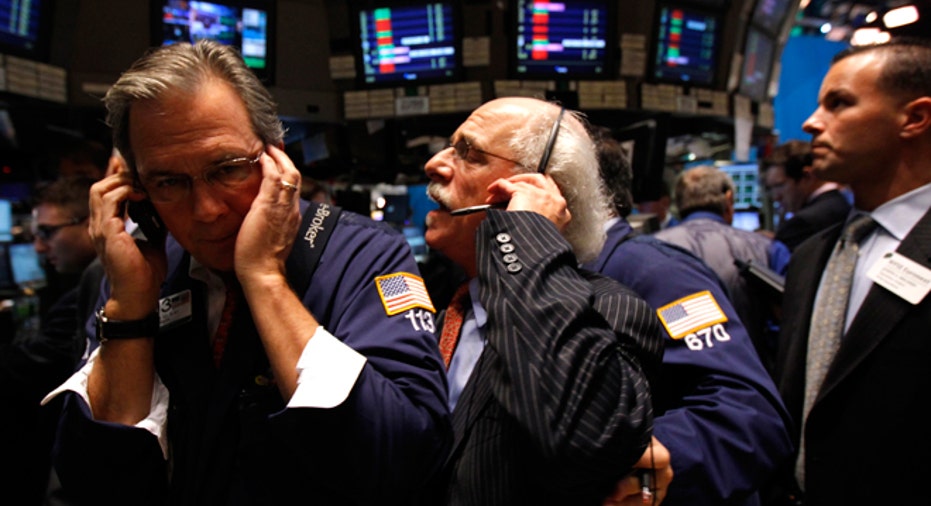 Stocks are on track to dip for a second day in a row on Friday, and there is growing talk that the market could see its first correction in about three years.
On average, bull markets last four years and nine months, Strategas Research notes. The current run has lasted more than five years, though it has seen some gut-clenching plunges, with nine sizable swings down since it hit its lows in March 2009. The Dow (INDEXDJX:DJI) is up 55.4% from its Oct. 3, 2011 correction low and is on its 33rd month without a 10% pullback—which began almost three years ago to the day, August 4, 2011.
Four stocks helped drive the Dow lower in trading Thursday, ExxonMobil (NYSE:XOM), Verizon Communications (NYSE:VZ), American Express (NYSE:AXP) and Nike (NYSE:NKE). FOX Business senior editor Charles Brady is taking a look at the S&P 500 (INDEXSP:GSPC), and points out there are some well-know, big-cap names that are already firmly in correction territory, meaning, down at least 10% from a recent high. Below are 19 names.
S&P 500 Stocks Already in a Correction