The Sole Reason Teva Pharmaceutical Industries Ltd. Sank 12% in November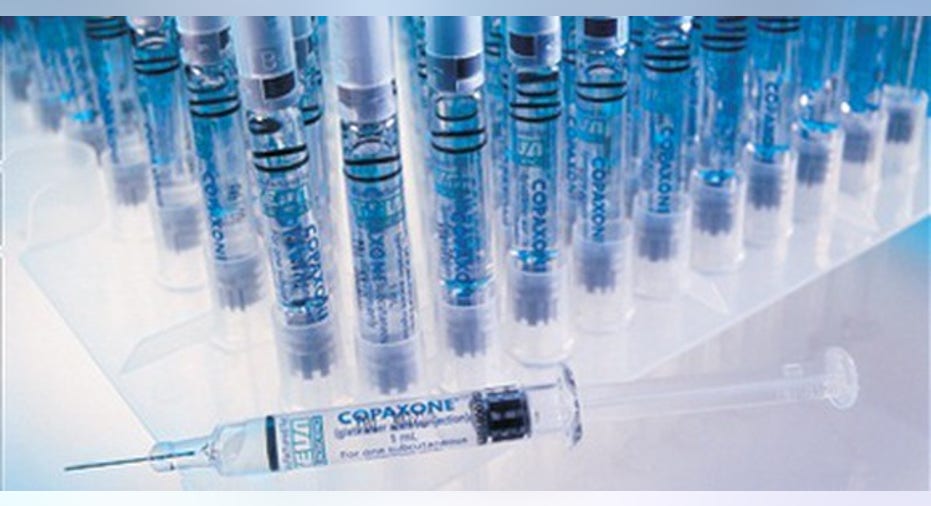 Image source: Getty Images.
What happened
Shares of Teva Pharmaceutical Industries (NYSE: TEVA), a hybrid drug developer for branded and generic therapeutics, lost 12% of their value in November, according to data from S&P Global Market Intelligence. The lone reason for the drop appears to be its less-than-stellar third-quarter earnings report and outlook.
So what
On Nov. 15, Teva announced revenue of $5.6 billion, a 19% increase from the prior-year quarter on a constant-currency basis, while non-GAAP operating income grew by 16% to $1.8 billion. Both figures were up by double digits due to the acquisition of Actavis, which was previously controlled by Allergan. Teva's adjusted profit of $1.31 per share topped Wall Street's estimates by $0.03 per share.
On the surface, the Q3 report wasn't too bad. However, Wall Street punished Teva for lowering its full-year revenue guidance to a range of $21.6 billion-$21.9 billion from $22 billion-$22.5 billion, as well as for cutting its full-year EPS forecast to a range of $5.10-$5.20 from its prior projection of $5.20-$5.40. Teva blamed weaker-than-expected drug launch sales for the lowered guidance.
Image source: Teva Pharmaceutical Industries.
This diminished forecast compounds additional worries Wall Street has had concerning possible generic competition for blockbuster multiple-sclerosis drug Copaxone, as well as Teva's slower-than-expected integration and closing of the Actavis deal.
Now what
As a relatively new shareholder of Teva, I found the weakness in the company's Q3 report disappointing but far from surprising. I'd suggest that Wall Street isn't giving Teva credit where credit may be due.
For example, Teva's reduced sales and profit guidance was blamed on slower drug launches. But the company doesn't believe it's losing any sales on these drug launches. Instead, Teva sees the benefits from new drug sales hitting its top-line in 2017 and 2018, rather than 2016 and 2017. Sure, investors may have to wait a bit longer before Teva reaps the rewards of innovation and M&A, but it's not as if Teva is losing business to its competitors.
Wall Street may also be overlooking just how transformative the cash-and-stock deal with Allergan could be. Teva is now the largest generic-drug maker in the world, and as such it could command a modestly higher price point for its vast portfolio of products. Furthermore, the combination with Actavis is likely to yield cost synergies, leading to improved margins on the cost side of the equation. Further, according to QuintilesIMS Institute for Health, prescriptions written for generic drugs could increase to 91%-92% of all prescriptions by 2020 from 88% in 2015. In other words, Teva could be a winner based on the sheer volume of prescriptions written to a rapidly growing elderly population in America.
Even Copaxone isn't a major issue for Teva anymore, despite generating $3 billion-plus in annual sales. Teva used the legal process to keep generic competitors off the market for as long as possible and introduced a more convenient formulation of its injectable drug. This less frequent dosing should keep a majority of its patients from fleeing to a generic once-daily injection.
Teva is also fundamentally attractive. The drugmaker is valued at just 6.6 times next year's consensus EPS, according to Wall Street, and it's yielding a healthy 3%. For value and income investors, Teva is a name to strongly consider.
10 stocks we like better than Teva Pharmaceutical Industries When investing geniuses David and Tom Gardner have a stock tip, it can pay to listen. After all, the newsletter they have run for over a decade, Motley Fool Stock Advisor, has tripled the market.*
David and Tom just revealed what they believe are the 10 best stocks for investors to buy right now... and Teva Pharmaceutical Industries wasn't one of them! That's right -- they think these 10 stocks are even better buys.
Click here to learn about these picks!
*Stock Advisor returns as of November 7, 2016
Sean Williamsowns shares of Teva Pharmaceutical Industries, but has no material interest in any other companies mentioned in this article. You can follow him on CAPS under the screen nameTMFUltraLong, and check him out on Twitter, where he goes by the handle@TMFUltraLong.
The Motley Fool recommends Teva Pharmaceutical Industries. Try any of our Foolish newsletter services free for 30 days. We Fools may not all hold the same opinions, but we all believe that considering a diverse range of insights makes us better investors. The Motley Fool has a disclosure policy.