The Single Most Important Number for Facebook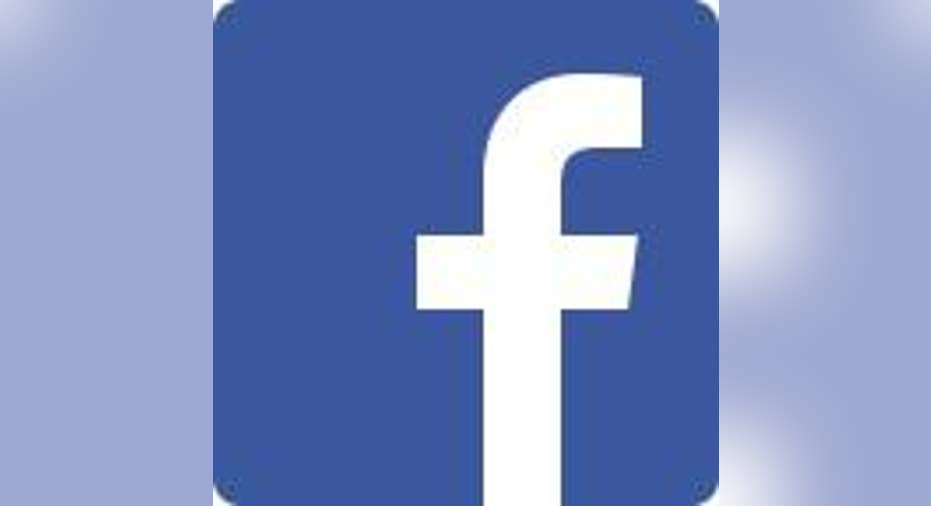 Source: Facebookbrand.com
Let's face it: Facebook crushed it again last quarter, with revenue up a whopping 52% over the prior years and margins expanding. It also boasted daily active user growth of 16% and mobile daily active user growth of 24%.
But there was one number mentioned in the earnings call that may be the biggest indicator of long-term success:
50.
That's the number of minutes, on average, that Facebook users spend inside the Facebook, Instagram, and Messenger apps combined every single day. It's also a number that's up some 25% since just the summer of 2014.
Why is that so important? Because it shows that despite the growing competition for our attention -- from social apps such as Snapchat and Pinterest to original TV series -- Facebook and its core family of apps is continuing to play an increasingly larger role in our everyday lives.
The numbers over the yearsIn July 2013, Facebook's quarterly numbers showed that its users were on the site around 17.4 minutes a day, on average.
In July 2014, as the company pushed further into mobile and grew its Instagram platform, CEO Mark Zuckerberg told analysts that users were spending an average of 40 minutes a day in its apps, not including WhatsApp, the messaging service that's more popular abroad than here in the U.S.
In July 2015, Zuckerberg delivered an updated number for those apps: 46 minutes.
The company didn't wait until July to refresh that number this year, and probably for good reason. It's continuing to climb, and that's good news for Facebook and its investors long-term.
That's an impressive trend for an Internet business now more than a 12 years old. And it's important trend that investors in the space will want to note and watch in the coming quarters and years.
Ongoing effortsThis isn't happening by chance. Facebook has been working diligently on making its services stickier and the walls of its walled garden higher. That work includes continual tweaking of its news feed algorithms to deliver users more of what they want to see and less of what they don't.
It includes the work that has gone into establishing Facebook as a platform for video. The amount of time Americans spend watching online video doubled over the past four years. And that's likely to only grow with the development of live video platforms.
Consider what Zuckerberg had to say to BuzzFeed on the subject last month:
"We're entering this new golden age of video. I wouldn't be surprised if you fast-forward five years, and most of the content that people see on Facebook and are sharing on a day-to-day basis is video."
That ongoing work also includes Facebook's efforts to bring news publishers aboard its Instant Articles platform, dangling the carrot of widespread distribution in exchange for content that will keep users inside the Facebook walled garden. Those articles and videos should populate the continually more refined news feeds with a growing library of quality news and other content. This work is helping Facebook become more of a utility in our everyday lives.
And I'd be remiss not to mention the company's continual improvement in the quality of its advertising as still another reason people are spending more time inside its properties. Bad, ineffective ads drive people away from sites and apps. Good ones don't.
Facebook executives have been clear about that point; whether it's building your feed or designing ad platforms, the focus for the company has been on delivering a better user experience.
What this means for investorsUltimately, the growing amount of time people are spending on Facebook apps is important to shareholders for two key reasons:
The more time people are spending there, the more time Facebook has to serve them ads.
The more time people are spending there, the more Facebook, Instagram, and Messenger become platforms that advertisers large and small have to push substantial portions of their budgets towards.
That should continue to translate to growing revenue for the social network, as it collects 95% of its revenue through ads, and that's good news for investors.
The article The Single Most Important Number for Facebook originally appeared on Fool.com.
John-Erik Koslosky owns shares of Facebook. The Motley Fool owns shares of and recommends Facebook. Try any of our Foolish newsletter services free for 30 days. We Fools may not all hold the same opinions, but we all believe that considering a diverse range of insights makes us better investors. The Motley Fool has a disclosure policy.
Copyright 1995 - 2016 The Motley Fool, LLC. All rights reserved. The Motley Fool has a disclosure policy.