The Single Best Stock to Own Today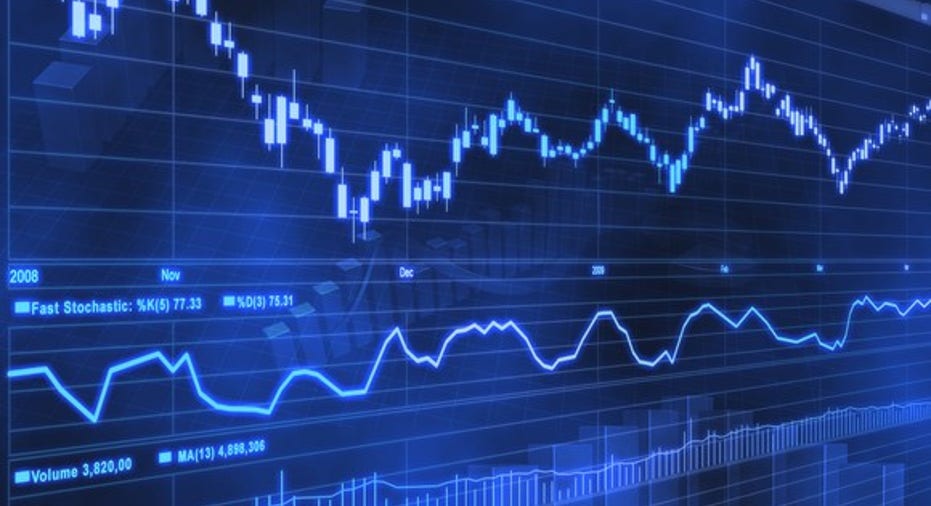 Most investors have diversified portfolios with many different stock holdings. Yet if you have new money to invest, you want to make the most of it, and that can often mean making a concentrated play on a promising stock. With that in mind, below you'll find several picks vying for the status of the single best stock to own today. Take a look and see which argument makes the most sense to you for your portfolio.
Image source: Getty Images.
I'll toast to that
Tyler Crowe:The best stock for someone to own has a lot more to do with their investing objectives than one single stock being the panacea for all their needs. With this in mind, let me preface this by saying this approach is for someone looking for a stable dividend investment to supplement income or a great addition to a retirement account where you can defer the taxes on those dividends for decades. If that is the objective, then it's hard to argue against shares of Anheuser Busch InBev (NYSE: BUD).
For a few years now, the big attention-grabbing headlines in the U.S. have centered around the growth of craft been and how it's taking market share from InBev's flagship products. To understand why this company is poised for long-term growth that will support its dividend for years to come, you need to look to the global market. Thanks to its merger with SAB Miller, the combined entity will own about 28% of the global beer market and will have pretty strong footholds in some of the fastest-growing economies around the world. It's a market where branding goes a long way, and AB InBev is holding a lot of cards.
Unless we find an experimental new way to consumer alcohol, Anheuser Busch's competitive advantages should ensure decades of pricing power and profitability that the company will be able to translate to returns for investors. With a dividend yield of 3.1% and a bright future ahead, AB InBev looks like one stock you need to own if you want stable growth and a strong dividend.
Look to the East
Dan Caplinger: One smart way to look for promising stocks internationally is to look at business models that have been successful for investors in the U.S. and find companies seeking to replicate or improve on those business models elsewhere. Baidu (NASDAQ: BIDU) is an excellent example, with the search engine giant having used a similar business model to the No. 1 U.S. search engine leader and having seen similarly positive results.
Like its U.S. counterpart, Baidu hasn't been satisfied with its strong position in online search. The company has made efforts to diversify itself, including making forays into the driverless auto market and looking to help its users take information they get online and lead them toward offline service providers that can follow through on their needs. Yet Baidu's biggest opportunity is China itself, especially given the fact that the company has done well even as the Chinese economy has hit a rough patch.
Going forward, Baidu has potential for growth in mobile payments, internet-based services, and a host of other areas that it hasn't even thought to pursue yet. With the market giving Baidu only a fraction of the value that its U.S. counterpart enjoys, the Chinese search giant could give shareholders a lot more gains if the company can make the most of all the opportunities it has.
A digital payment leader
Brian Feroldi:One company that I think is a great stock to buy today isPayPal (NASDAQ: PYPL). Despite its size, this company continues to grow at impressive rates, which is a trend that I think will continue for years to come as consumers worldwide shift their spending habits toward digital channels.
PayPal's most recent quarterly results showed that the bull thesis for this stock is on track. Customer accounts grew by 11%, processed transactions rose by 25%, and total payment volume jumped by 29% on a currency-neutral basis.All of that led to a 19% growth on the top line (if you adjust for currency movements), which is solid growth for a company valued at nearly $50 billion.
Those numbers all looked great, but Wall Street appears to be laser-focused on the company's declining margin profile. The reason for the margin pressure is that the company's take rate on each transaction is going down, which is a trend that will likely continue now that it has signed partnerships agreements with both Visa and MasterCard.
I'll admit that those agreements might be a near-term headwind for margins, but I'm bullish on the long-term potential of these deals. The reason is that theagreements will make it easier for consumers to use PayPal to make in-store transactions on both Visa's and MasterCard's networks, which should help to accelerate the growth of PayPal's payment volume.
In short, I think that PayPal has positioned itself well to grow at double-digit rates for years to come. With shares trading for less than 23 times next year's earnings estimates, I think this is a great buy-and-hold candidate.
The best oil stock for the coming recovery
Matt DiLallo: Two years of underinvestment is causing a significant decline in worldwide oil production. In the U.S. alone, production is expected to decline by 10.1% while global production is on pace to slip 3.3%. Meanwhile, demand for oil continues to grow, which should create a much tighter oil market by the end of this year. That forecast suggests that oil prices and drilling activity could rebound sharply over the next year, which plays right into the hands of shale leader EOG Resources (NYSE: EOG).
Unlike most of its peers, EOG Resources is not focused just on growing production in the impending recovery; it wants to drill wells that deliver the highest rate of return. Through a combination of innovation and technology, the company pushed well costs down and hydrocarbon recoveries up across a vast swath of its drilling inventory. As a result, it is currently sitting on roughly 6,000 premium well locations, which are those that can generate a 30% after-tax rate of return at $40 oil. That is enough inventory to grow production for more than a decade.
In fact, EOG Resources' current plan is to increase its oil production by double digits through 2020. At $50 oil, it can deliver 10% compound annual crude oil production growth, with that rate accelerating to 20% if crude averages $60 a barrel. Given its strategy that prioritizes returns, this will not be growth for the sake of growth but instead will deliver robust economic returns for investors.
While many oil companies intend to go back to growth mode once oil prices improve, EOG Resources is the only one focusing on growing returns. That makes it the single best oil stock for investors looking to profit from the looming recovery in the oil market.
A cheap tech giant
Tim Green: The technology sector is tough for investors, because any company, no matter how dominant, can be disrupted by unforeseen developments. But networking hardware giant Cisco Systems (NASDAQ: CSCO) has so far done a good job of staying one step ahead of the competition. Its dominance in its core markets and its ongoing shift toward software and services make Cisco one of my favorite stocks.
Cisco still derives the bulk of its revenue from hardware, namely switches and routers, but the company is aiming to become a seller of integrated solutions involving hardware, software, and services. Cisco has done very well selling proprietary hardware in the past, but the future will require the company to meet the increasingly complex networking needs of its clients. Cisco's growth going forward will depend on software and services, a path similar to the one forged by IBM many years ago.
The other thing I like about Cisco is its valuation. Backing out the $37 billion of net cash on its balance sheet, Cisco trades for less than 10 times its free cash flow. This low price means that the company's ongoing share buyback program is good use of cash, knocking down the share count and boosting per-share numbers. Cisco is no longer the growth stock it once was, but the stock still looks like one of the best.
A secret billion-dollar stock opportunity The world's biggest tech company forgot to show you something, but a few Wall Street analysts and the Fool didn't miss a beat: There's a small company that's powering their brand-new gadgets and the coming revolution in technology. And we think its stock price has nearly unlimited room to run for early in-the-know investors! To be one of them, just click here.
Brian Feroldi owns shares of Baidu. Dan Caplinger has no position in any stocks mentioned. Matt DiLallo owns shares of Baidu. Timothy Green owns shares of Cisco Systems. Tyler Crowe has no position in any stocks mentioned. The Motley Fool owns shares of and recommends Baidu and PayPal Holdings. The Motley Fool owns shares of EOG Resources. The Motley Fool recommends Anheuser-Busch InBev NV and Cisco Systems. Try any of our Foolish newsletter services free for 30 days. We Fools may not all hold the same opinions, but we all believe that considering a diverse range of insights makes us better investors. The Motley Fool has a disclosure policy.