The Simple Reason Behind McEwen Mining Inc.'s 13% Tumble in February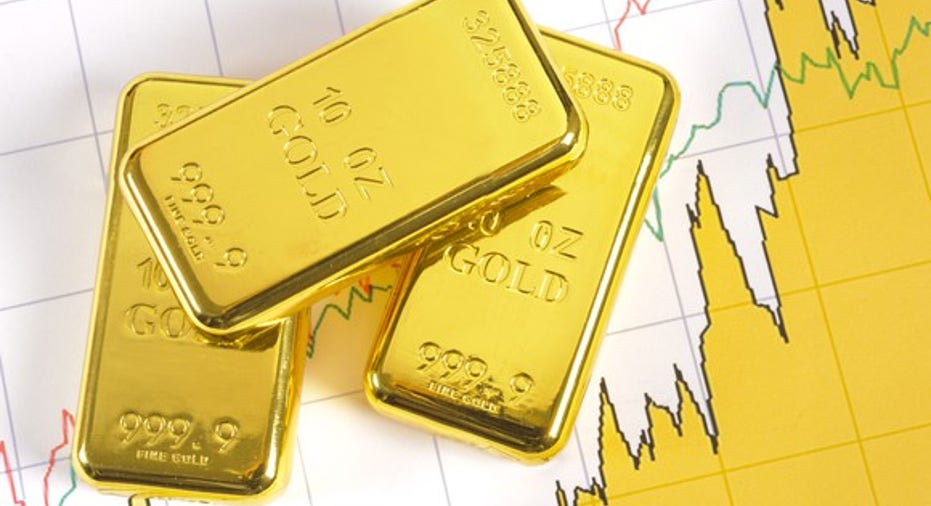 What happened
Shares of McEwen Mining (NYSE: MUX), a gold and silver mining company with two commercially producing properties in North and South America, tumbled 13% in February, according to data from S&P Global Market Intelligence. The reason behind the move lower appears to be none other than simple profit-taking.
So what
Short-term moves in the stock market can be completely unpredictable, and that appears to be what's happened to McEwen Mining in February. Between Dec. 22, 2016 and Feb. 7, 2017, shares of McEwen rallied by 58%, so to see its share price giving back such lucrative gains may not be that big of a surprise.
Image source: Getty Images.
Additionally, the price of physical gold has stalled out a bit. On March 7, spot gold hit a five-week low based on its per-ounce price. Since mining companies have their profit margins directly impacted by the average spot price of precious metals, falling gold prices are typically bad news for companies like McEwen.
Another possible reason for the decline is the increasing likelihood of an interest rate hike next week. Federal Reserve Chair Janet Yellen made it clear in her latest discussions that a federal funds target rate hike is very much on the table in March given recent strong economic data. A federal funds target rate hike will push interest rates and yields higher, which means higher returns for bonds, CDs, and savings accounts. The higher yields go on interest-bearing assets, the less attractive gold and silver, which have no yields, become in the eyes of investors.
Now what
Shortly after the month ended, McEwen Mining also reported its fourth-quarter and full-year results, which didn't sit well with investors and gave them a more genuine reason to head to the exit.
For the quarter, McEwen wound up producing 20,337 ounces of gold and 838,768 ounces of silver, which worked out to a combined 31,521 gold equivalent ounces (GEO). Comparatively, it produced 38,541 GEO in Q4 2015.
Image source: Getty Images.
Equally worrisome is that while its full-year 2017 GEO guidance calls for a 1% year-over-year decline, its all-in sustaining costs at El Gallo are expected to rise from $610 per GEO including co-production production to $900 per GEO including co-product production in 2017. In short, McEwen's costs are expected to rise despite stagnant production growth. That's usually a formula that's going to displease investors.
The big question here is what to make of its exploration and development projects. Gold Bar in Nevada, once it's permitted, could see early stage mine construction begin in late 2017. Considering that McEwen has no debt and is sporting more than $55 million in cash and cash equivalents, budgeting for this expansion isn't really an issue.
There's also the Los Azules copper mine in Argentina that, in 2013, was determined to have about a 35-year mining life and an after-tax internal rate of return of 14.3%. Will McEwen monetize this asset if copper remains below, but near $3 per pound? That remains a key question.
Until we have more clarity on how McEwen will expand production and keep its all-in sustaining costs at attractive levels, I'd suggest sticking to the sidelines.
10 stocks we like better than McEwen MiningWhen investing geniuses David and Tom Gardner have a stock tip, it can pay to listen. After all, the newsletter they have run for over a decade, Motley Fool Stock Advisor, has tripled the market.*
David and Tom just revealed what they believe are the 10 best stocks for investors to buy right now... and McEwen Mining wasn't one of them! That's right -- they think these 10 stocks are even better buys.
Click here to learn about these picks!
*Stock Advisor returns as of February 6, 2017
Sean Williams has no position in any stocks mentioned. The Motley Fool has no position in any of the stocks mentioned. The Motley Fool has a disclosure policy.