The Scotts Miracle-Gro Company Stock Gained 53% in 2016, but It Still Looks Cheap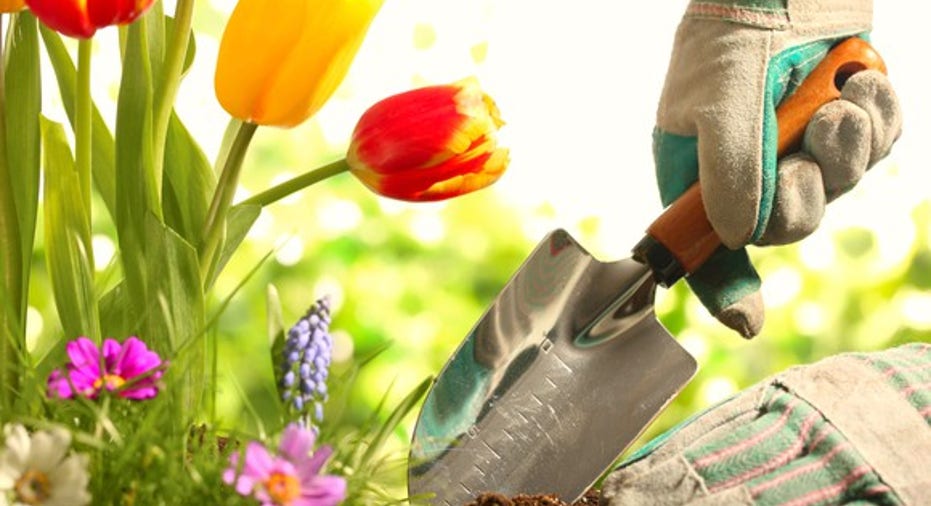 Consumer lawn and garden specialist The Scotts Miracle-Gro Company (NYSE: SMG) delivered total returns of 53% in 2016, which handily beat gains of 14% by the S&P 500. While the stock's performance last year pushed five-year gains to 129% for investors, the forces that have driven shares higher in recent years aren't going to fade away anytime soon. There's a case to be made that the company may not have hit its full stride yet.
Despite the incredible run-up, investors may want to consider that The Scotts Miracle-Gro Company stock is actually still cheap. Why? Simply put, the ability to continue growing profits and delivering value to shareholders for the foreseeable future bodes well for a continuation of the stock's upward trend.
Image source: Getty Images.
The case for continued growth and value
The Scotts Miracle-Gro Company stock's awesome performance last year was completely warranted. Revenue only grew 4% in fiscal 2016 -- which ended in September -- compared to the prior-year period, but that was considered a solid showing given headwinds in the highly seasonal industry. It turned out to be all investors needed.
Combined with recently completed restructuring efforts and asset divestitures, modest revenue growth pushed full-year earnings per share (EPS) to $4.15 -- absolutely crushing EPS of $2.27 achieved in the prior-year period. Better yet, the improvement was completely sustainable and is still shy of management's long-term goals.
Consider several encouraging trends in profitability:
Source: The Scotts Miracle-Gro Company.
Management has a long-term goal for operating income to represent 18% of total sales. Had that occurred in fiscal 2016, operating income would have registered at $510.5 million, or an increase of 11%. But it gets better: The Scotts Miracle-Gro Company has raised the bar for operating profits and revenue. Put another way, that means operating income growth will outpace revenue growth for the next several years in order to chase down the 18% target set by the company's brass.
Indeed, fiscal 2017 guidance calls for adjusted EPS between $4.10 and $4.30 and sales growth of 6% to 7%. That range allows for the possibility that the bottom line will shrink this year, although investors should be encouraged by a strong fiscal first-quarter 2017.
Source: The Scotts Miracle-Gro Company.
Remember, the company operates in the consumer lawn and garden market, with most of its customers residing in the United States. The seasonal nature of the industry means losses are the norm for the fiscal first quarter, which spans Oct. 1 to Dec. 31 -- not exactly lawn and garden friendly! Therefore, although it may not look like much, the company actually delivered a solid performance to start off its fiscal 2017. While even these strong results didn't prompt management to update its fiscal 2017, the stock still looks relatively cheap.
Consider that The Scotts Miracle-Gro Company stock now trades at 21 times trailing earnings, which just so happens to total $4.29 per share -- essentially the high end of this year's guidance range. That's just below the stock's five-year average trailing earnings ratio of 24, but it also only accounts for financial performance from fiscal 2017. Given the fact that first-quarter 2017 results were powered higher by recent acquisitions -- including multiple seasonality-proof hydroponics companies -- management may be underestimating the strength of the newest parts of its business.
What does it mean for investors?
Investors should be encouraged by the early success yielded by the company's multi-year restructuring initiative. The Scotts Miracle-Gro Company is now better positioned to capitalize on growth opportunities, make strategic acquisitions to bolster future earnings, and extract more profits from each dollar of revenue. That makes the stock look pretty cheap relative to its future earnings potential. Therefore, despite solid gains last year, the stock has the potential to continue rising from current levels.
10 stocks we like better than Scotts Miracle-GroWhen investing geniuses David and Tom Gardner have a stock tip, it can pay to listen. After all, the newsletter they have run for over a decade, Motley Fool Stock Advisor, has tripled the market.*
David and Tom just revealed what they believe are the 10 best stocks for investors to buy right now... and Scotts Miracle-Gro wasn't one of them! That's right -- they think these 10 stocks are even better buys.
Click here to learn about these picks!
*Stock Advisor returns as of February 6, 2017
Maxx Chatsko has no position in any stocks mentioned. The Motley Fool has no position in any of the stocks mentioned. The Motley Fool has a disclosure policy.