The Rio Olympics Are Jumping Into Virtual Reality -- And That's Good News for Facebook and Samsung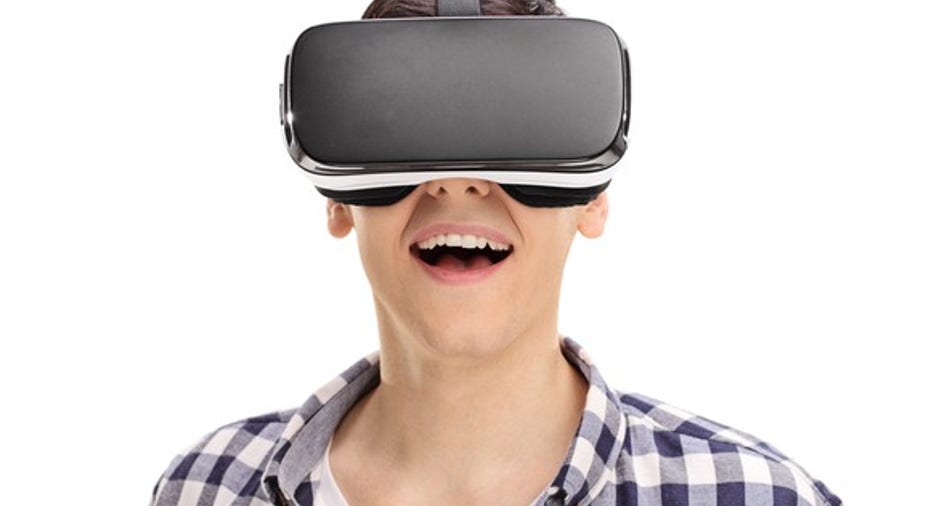 Image source: Getty Images.
The Associated Press recently reported (published by ABC) that the Rio Olympics will provide up to 85 hours in virtual reality (VR), including the open and closing ceremonies, men's basketball, track and field, boxing, beach volleyball, fencing, diving, and gymnastics.The content will be filmed by the Olympic Broadcasting Services and sent out on delay during the games.
The AP said the content will only be available on Samsung's Gear VR headset, which is made in part byFacebook's Oculus.
The move is part of a growing trend to incorporate VR into sports content, and it could pay off for both companies.
Why Samsung's dominating the VR sports world right now
Samsung's VR win for the Olympics isn't all that surprising for a number of reasons. First, Samsung is the official smartphone sponsor for the Rio Olympics. So using that partnership to bring VR into the mix probably wasn't much of a stretch.
Secondly, Samsung's headset costs just $99, compared to the Oculus' $600 price tag. The Gear VR is cheaper, in part, because it's powered by Samsung phones as opposed tapping into a high-end PC. That also makes it less of a true VR experience, but being that these are the nascent days of VR that probably doesn't matter much to users.
Lastly, the Gear VR has already proved itself in a number of sports broadcasts. Fox Sports broadcasted the Daytona 500 in VR and NBC did the same with the most recent Kentucky Derby, and both were only available on Samsung's headset.
Because Samsung's Gear VR is made in collaboration with Oculus, the two companies aren't in competition in the VR headset space right now. But the fact that a number of sports VR content, and now the Olympics, are being made available to Samsung's lower-end headset (as opposed to Oculus' higher-end device) shows that Facebook may still have to wait a long time to see benefits of its $2 billion purchase.
But there's plenty of opportunity for both companies if VR continues to grow among sports viewers.
The VR sports opportunity
Fox Sports recently signed a five-year deal to bring more sports VR content to its viewers.The deal shows the growing interest among broadcasters to try to benefit from the the technology.
A recent blog post by the research firm Kzero said, "We expect the sports streaming segment to be a key new genre for consumer VR and importantly, we expect this genre to be highly monetisable as consumers (read fans) show a willingness to pay for new premium content."
Of course, broadcasters aren't the only ones that will benefit from this. Samsung is already expected to sell 5 million of its Gear VR headsets worldwide this year and already 1 million people used it in in the month of April. Facebook's Oculus is expected to sell as many as 3.6 million units this year, though some analysts have projected numbers as low as the hundreds of thousands.
But those numbers don't quite reflect virtual reality's future opportunity. VR hardware sales are projected to increase from $2.86 billion this year to $40.26 billion by 2020, according to research from SuperData. The VR headset market alone is expected to grow from $900 million this year to $21.25 billion by 2020, according to Gartner.
The popular sports industry appears to be a unique way of bringing VR into the hands of consumers, though it's still unclear just how important it could be in driving hardware sales growth for Facebook's Oculus and Samsung. Remember thatFacebookCFODavid Wehner said earlier this year that, "VR will not have a material impact on revenue in 2016."
For now, investors should consider the addition of virtual reality into the Olympics and other sporting events as a good start to what could become a key industry for VR -- it just make take a while.
The article The Rio Olympics Are Jumping Into Virtual Reality -- And That's Good News for Facebook and Samsung originally appeared on Fool.com.
Chris Neiger has no position in any stocks mentioned. The Motley Fool owns shares of and recommends Facebook. Try any of our Foolish newsletter services free for 30 days. We Fools may not all hold the same opinions, but we all believe that considering a diverse range of insights makes us better investors. The Motley Fool has a disclosure policy.
Copyright 1995 - 2016 The Motley Fool, LLC. All rights reserved. The Motley Fool has a disclosure policy.