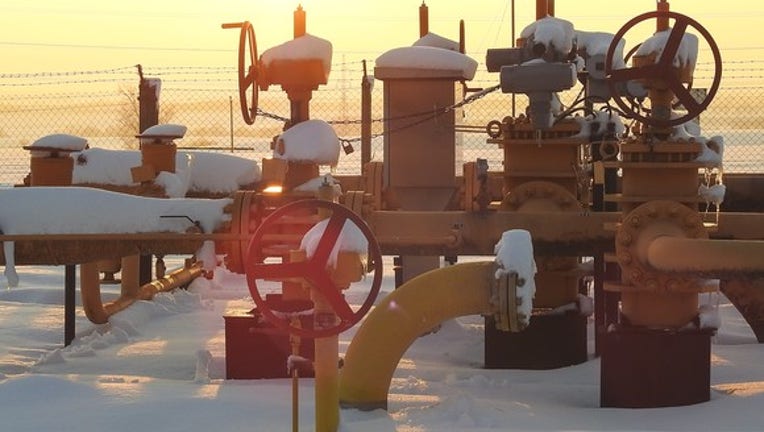 Image source: Getty Images.
UGI (NYSE: UGI) is off to a strong start to its fiscal year. The utility benefited from several recently completed strategic investments, which combined with cooler weather to fuel strong results across its business lines.
UGI results: The raw numbers
Data source: UGI Corporation.
What happened with UGI this quarter?
The weather was the story this quarter:
The company's AmeriGas Propane (NYSE: APU) subsidiary reported solid results, with operating income rising 9.5% to $141.9 million. Fueling that growth was a 3.6% increase in retail gallons sold thanks to colder temperatures than the prior year and higher margins as a result of the increase in volumes. AmeriGas Propane also completed one small acquisition during the quarter and refinanced some of its debt at a lower rate.
The international segment's adjusted income rose 4.5% to $88.9 million. Again, cooler temperatures fueled higher demand which expanded margins. This segment also benefited from recent acquisitions, including making additional progress on the integration of Finagazduring the quarter.
The utilities segment reported robust earnings growth, with operating income jumping 70.2% to $82.2 million. A 25.4% drop in the average temperature versus the prior year fueled a 32% increase in natural gas demand through its gas utility system. In addition to that, the UGI Gas business benefited from an increase in base rates that went into effect in the middle of October.
Finally, the midstream and marketing segment's operating income rose 15.9% to $49.7 million due to higher natural gas volumes flowing through its systems. Fueling those volumes were, you guessed it, cooler temperatures.
What management had to say
CEO John Walsh commented on the results by saying:
A return of cooler weather compared to the prior period made a significant impact on UGI's results this quarter. That said, the weather was still warmer than normal, which means earnings are not quite as good as they could have been. That is muting some of the positive impactsfrom the strategic investments.
Speaking of growth initiatives, the company's midstream and market segment recently placed the Sunbury pipeline into service and continued to make progress on its LNG investments. Meanwhile, theutilitiesbusiness recently filed a rate case for UGI Penn Natural Gas, which could lead to its first rate increase since 2009. It would use the increased revenue to pay for system improvements and a new energy efficiency and conservation program. These investments will help the company better serve customers while also boosting earnings.
Looking forward
Despite the strong start to the year, UGI is maintaining its full-year outlook at the moment, still calling for adjusted earnings in the range of $2.30 to $2.45 per share. However, given the seasonality of its business, the upcoming fiscal second quarter is a significant driver of full-year results. Because of this, the company plans to update guidance when it reports those results.
10 stocks we like better than UGI When investing geniuses David and Tom Gardner have a stock tip, it can pay to listen. After all, the newsletter they have run for over a decade, Motley Fool Stock Advisor, has tripled the market.*
David and Tom just revealed what they believe are the 10 best stocks for investors to buy right now... and UGI wasn't one of them! That's right -- they think these 10 stocks are even better buys.
Click here to learn about these picks!
*Stock Advisor returns as of January 4, 2017
Matt DiLallo has no position in any stocks mentioned. The Motley Fool recommends UGI. The Motley Fool has a disclosure policy.