The Reason Behind BioCryst Pharmaceuticals, Inc.'s 12% Pop Higher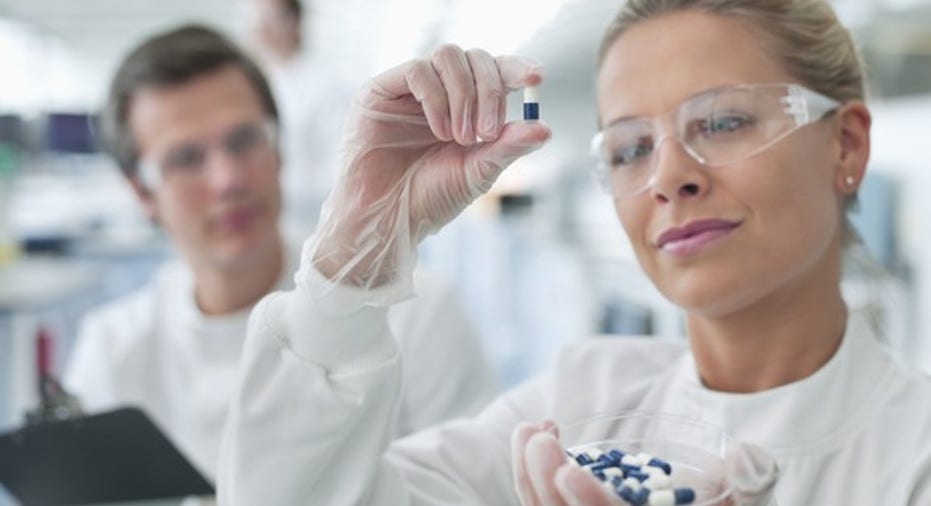 What happened
Shares of BioCryst Pharmaceuticals (NASDAQ: BCRX), a biotech company that develops small-molecule drugs to block enzymes involved in disease proliferation, surged as much as 12% today after a report was issued that a highly pathogenic H5N1 bird flu was found in the northern part of Malaysia.
So what
According to a Reuters report, the World Organisation for Animal Health said that a highly contagious version of the H5N1 bird flu was found in the northern part of Malaysia in 26 chickens. The same strain of bird flu was also detected in Cambodia in recent weeks. According to reports from the Malaysian ministry, the 26 birds were killed or destroyed, but concerns about the possible spread of H5N1 are obviously heightened.
Image source: Getty Images.
The reason BioCryst is rallying is based on its previous work in influenza, including bird flu, even if the height of its bird-flu research came about nearly a decade ago. There aren't too many drug developers capable of ramping up bird-flu research, so BioCryst is in rare company.
Now what
It's worth pointing out that potential epidemics of infectious disease emerge with some degree of frequency. Various types of bird flu, Zika, and Ebola are just a few examples of infectious diseases that have threatened to take on a pandemic status.
However, rarely do these diseases reach that point, thanks to the combined efforts of country-based and global health organizations that band together to corral infectious diseases before they become a serious threat. In many instances, the run-ups that drugmakers realize when a disease breakout is reported often vanish soon thereafter. I would probably lean to the same scenario happening with BioCryst.
Image source: Getty Images.
Instead of focusing on a possible bird-flu event in Malaysia, I would encourage investors to keep their eyes on BCX7353, BioCryst's once-daily pill for hereditary angioedema (HAE). Current treatments for this rare disease involve injections, so an oral solution would presumably be much more desirable, assuming it can provide similar or better efficacy.
An interim analysis last week of the ApeX-1 midstage trial involving BCX7353 showed an encouraging improvement in reducing the average number of attacks HAE patients dealt with relative to the placebo. The baseline attack rate was about one per week, compared to BCX7353-treated subjects, whose attacks reduced to an average of 0.34 per week from weeks two through four. The HAE space is somewhat crowded, but BioCryst's experimental drug offers promise.
For now, it's worth keeping BioCryst Pharmaceuticals on your radar. However, I wouldn't place too much credence in the news out of Malaysia when evaluating the company's long-term potential.
10 stocks we like better than BioCryst PharmaceuticalsWhen investing geniuses David and Tom Gardner have a stock tip, it can pay to listen. After all, the newsletter they have run for over a decade, Motley Fool Stock Advisor, has tripled the market.*
David and Tom just revealed what they believe are the 10 best stocks for investors to buy right now... and BioCryst Pharmaceuticals wasn't one of them! That's right -- they think these 10 stocks are even better buys.
Click here to learn about these picks!
*Stock Advisor returns as of February 6, 2017
Sean Williams has no position in any stocks mentioned. The Motley Fool has no position in any of the stocks mentioned. The Motley Fool has a disclosure policy.