The Profit Levers Are Working for New Oriental Education & Tech Grp (ADR)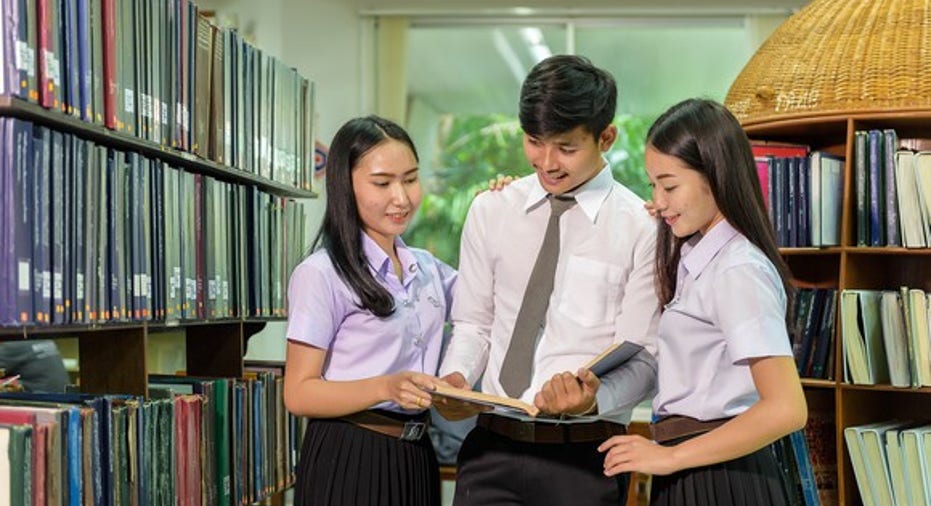 A few years back, New Oriental Education (NYSE: EDU) made a key decision. Instead of focusing on test prep for high school students taking English tests to attend university in America, the company would hone in on after-school tutoring for younger Chinese kids.
It wasn't a cheap transition. For a long time, enrollment in the after-school programs was robust, but so was spending on infrastructure and teacher salaries. Therefore, while revenue was booming, earnings simply couldn't keep up the pace.
But that's beginning to change. When the company announced earnings on Monday for its third quarter, it was clear that the profit levers were finally working in its favor.
Image source: Pixabay.
New Oriental Education: The raw numbers
Before we get into the nuts and bolts, let's check out how the company performed on the headline numbers.
| Metric | Q3 2016 | Q3 2017 | Growth |
| --- | --- | --- | --- |
| Revenue | $347 million | $438 million | 26% |
| Non-GAAP EPS | $0.34 | $0.48 | 43% |
| Enrollment | 755,100 | 799,700 | 5.9% |
Data source: New Oriental investor relations.
This is more or less a 180 from previous quarters, which saw blazing growth of enrollments but muted growth for earnings. Revenue growth would have actually come in at 33% in constant currencies, which is an important distinction.
At the same time, selling, marketing, general, and administrative costs all grew at a slower pace than revenue, which helped juice the company's results.
What management had to say
According to founder and Executive Chairman Michael Yu:
Yu's comment about 32% growth for the combined second and third quarters is important. He's pointing out that one of the reasons for the slower enrollment growth in the most recent quarter was that the composition of the 2017 calendar pushed much of the enrollment toward the end of the previous quarter -- which helps explain the 56% jump three months ago.
What else happened?
Here's a rundown of other important information from the company's release:
Over the past three quarters, revenue from K-12 tutoring -- the key growth driver -- is up 49% in constant currencies.
The company's online learning platform -- Koolearn.com -- had a surge of 92% in paid users and 19% in revenue.
The total count of schools and learning centers climbed from 727 across China one year ago to 803 today.
Beginning in March, New Oriental's online learning platform was listed on the Chinese stock market. Results will continue to be consolidated with the parent company.
Looking ahead
For the next fiscal quarter, management expects revenue to come in between $465 million and $480 million. That represents growth of 18% to 22% in U.S. dollars and 25% to 29% in constant currencies.
Perhaps the most important takeaway is that the company's attempt to pull students into the ecosystem appears to be working. Deep discounts were given at the start in hopes that the students would stay, and that appears to be happening.
10 stocks we like better than New Oriental Education & Technology GroupWhen investing geniuses David and Tom Gardner have a stock tip, it can pay to listen. After all, the newsletter they have run for over a decade, Motley Fool Stock Advisor, has tripled the market.*
David and Tom just revealed what they believe are the 10 best stocks for investors to buy right now... and New Oriental Education & Technology Group wasn't one of them! That's right -- they think these 10 stocks are even better buys.
Click here to learn about these picks!
*Stock Advisor returns as of April 3, 2017
Brian Stoffel has no position in any stocks mentioned. The Motley Fool recommends New Oriental Education & Technology Group. The Motley Fool has a disclosure policy.