The Probable Reason Behind Nektar Therapeutics Inc.'s 15.5% Year-to-Date Drop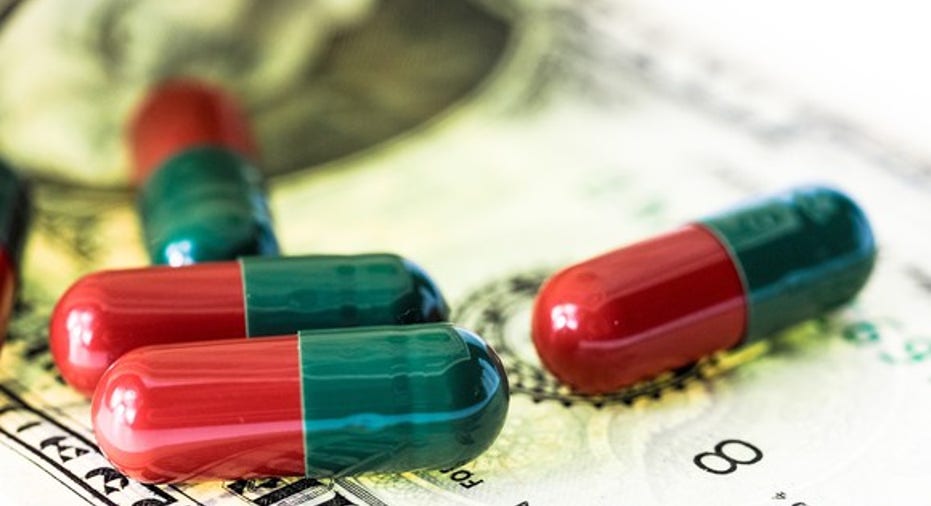 Image source: Pixabay.
What:Investors ofNektar Therapeutics are off to a rocky start to the year. Shares of the small-cap biopharma have dropped more than 16% since January, according to data fromS&P Global Market Intelligence.
So what:Despite the sell-off, the news flow out of the company this year has been pretty upbeat.
Here's a handful of highlights from the first half of the year:
Nektar signed a European licensing agreement with Daiichi Sankyo Europe for Onzeald, its experimental drug candidate for breast and brain cancer. The deal netted Nektar an upfront payment of $20 million plus the ability to earn an additional $60 million in milestone payments if Onzeald wins regulatory approval in Europe. Nektar would also earn double-digit royalties on any European sales.
Adynovate, which isa drug used to treat hemophilia A that it licensed toBaxalta, was recently approved for sale in Japan. The company is still expecting approval in Europe, Canada, and Switzerland later this year, and it has also been submitted for a label expansion claim in the U.S.
Both of Nektar's earnings reports came in ahead of exceptions. As of March, the company held more than $288 million in cash on its books, and management believes that revenue for the full year will landbetween $155 million and $165 million. That should allow the company to end the year with at least $200 million in cash.
So if the news flow from the company was consistently good, why did shares still fall? My hunch is that Nektar's stock simply got caught up in the general biotech sell-off.
In fact, when you compare Nektar's year-to-date returns against a biotech ETF like the iShares Nasdaq Biotechnology, the company's performance looks quite good.
Now what:Even though shares have declined this year, I think investors have plenty of reasons to be encouraged by the company's progress.
Sales of Movantik, the company's AstraZeneca-partnered drug used to treat opioid-induced constipation, are off to a strong start to the year. That offers Nektar a good chance at earning millions in milestone payments and royalties if thedrug can continue to grow at a brisk pace.
The company's pipeline looks like it's in good shape, too. Investors should have phase 3 data in hand for NKTR-181, the company's potential treatment for chronic low back pain, in early 2017.
Phase 3 data should also be available later this year on Cipro DPI's clinical trials as a treatment for non-cystic fibrosisbronchiectasis. Nektar has partnered with Bayer HealthCare on this product, and the FDA has already granted it orphan-drug status.
With sales of Movantik and Adynovate poised for growth and a number of data readouts on the way, I think there are reasons to be excited about owingNektar's shares.
The article The Probable Reason Behind Nektar Therapeutics Inc.'s 15.5% Year-to-Date Drop originally appeared on Fool.com.
Brian Feroldi has no position in any stocks mentioned.Like this article? Follow him onTwitter, where he goes by the handle@Longtermmindset, or connect with him on LinkedIn to see more articles like this.The Motley Fool has no position in any of the stocks mentioned. Try any of our Foolish newsletter services free for 30 days. We Fools may not all hold the same opinions, but we all believe that considering a diverse range of insights makes us better investors. The Motley Fool has a disclosure policy.
Copyright 1995 - 2016 The Motley Fool, LLC. All rights reserved. The Motley Fool has a disclosure policy.