The Only Way to Fix Valeant Pharmaceuticals Will Probably Disappoint Investors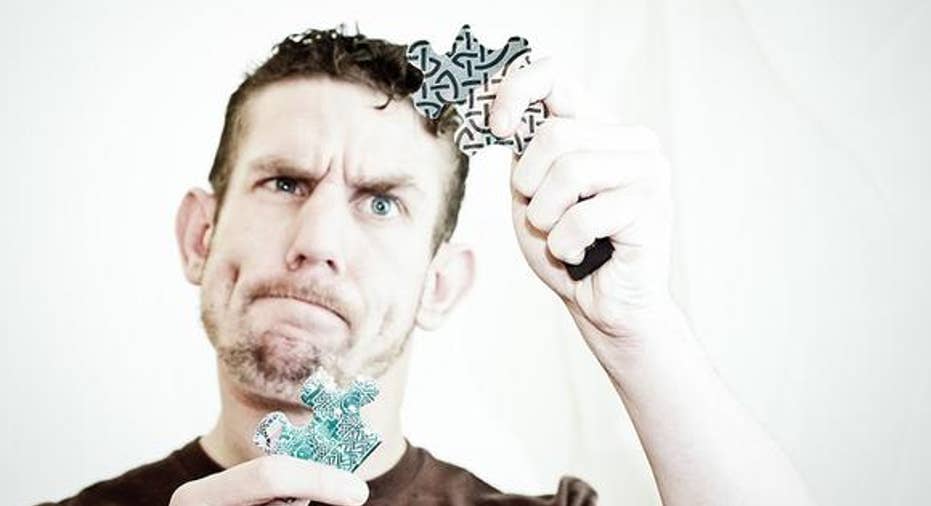 Image source: NIH Image Gallery via Flickr.
Shareholders of Valeant Pharmaceuticals have had a very rough go of things since August, and it could get worse. The company, which is known for acquiring businesses and niche therapeutics (and often raising their prices) has seen its valuation dwindle from around $90 billion to the low-end of large-cap status, $11 billion. Worse yet, both catalysts that pushed Valeant lower have yet to be resolved.
Two downside catalysts, and neither is resolved The first issue is Valeant's pricing practices. As noted by The Wall Street Journal last year, Valeant acquired two cardiovascular medicines, Nitropress and Isuprel, which it subsequently hiked the price of by more than 500% and 200%, respectively, soon after their acquisition. Price hikes aren't uncommon in the pharmaceutical industry, but given that Valeant didn't change the formulation or manufacturing process of either drug, consumers were fumed by the magnitude of these increases.
In fact, outgoing Valeant CEO J Michael Pearson recently agreed to be deposed by a Congressional committee to discuss his company's now well-known pricing practices. Without M&A and price hikes, Valeant's M&A-based business model may take on a seriously different look and appeal.
Image source: Pictures of Money via Flickr.
The other issue can be found in Valeant's financials. Aside from taking a hacksaw to its previous 2016 financial guidance in mid-March, Valeant announced that it wouldn't be filing its annual report, known as a 10-K, on time. The reason is that an internal audit discovered $58 million in improperly booked revenue from Philidor Rx Services, a drug distribution company that Valeant no longer has a relationship with. Until Valeant feels confident that it has no additional revenue irregularities, it won't file its 10-K.
The problem with delaying its 10-K is that it was sporting $30.9 billion in debt as of the end of the third quarter. These secured and unsecured lenders have covenants built into their loans that could trigger defaults and quicker repayment rates if Valeant fails to file its annual report in a timely manner. Comparatively, Valeant only had around $1.4 billion in cash and cash equivalents at the end of Q3. You certainly don't have to be a math genius to realize that Valeant's balance sheet could be in big trouble if it doesn't file its 10-K very soon.
The only fix for Valeant will probably disappoint investorsValeant's options to correct its current problems are pretty slim. Lawmakers on Capitol Hill could wind up putting the kibosh on Valeant's ability to dramatically boost the price of acquired drugs, which would likely necessitate a significant change in its business model.
Image source: Pixabay.
The only productive pathway open for Valeant at the moment could be asset sales. Selling off some of Valeant's top-growth drug prospects or businesses could wind up generating cash that Valeant could use to retire some of its debt -- and lower debt levels may make Valeant more attractive to investors once again.
Unfortunately, asset sales could put Valeant in a position where it's going to disappoint investors no matter what it chooses to do.
On one hand, it could turn one of its core businesses loose and make a serious dent in its debt load. Eye-care company Bausch & Lomb was acquired by Valeant for $8.7 billion in 2013, and some analysts have suggested it could sell for as much as $20 billion today. Selling Bausch & Lomb for this high-end value would allow Valeant to retire about two-thirds of its debt. However, Bausch & Lomb is also responsible for about a quarter of Valeant's EBITDA, meaning if it gets rid of one of its most prized assets, it could struggle to generate enough cash flow to service its remaining $11 billion in debt.
The same could be said of Salix Pharmaceuticals, which Valeant acquired for $11 billion last year. Salix's Xifaxan, a drug designed to treat irritable bowel syndrome, is expected to grow into a $1 billion-plus per year drug, and as such could command billions if sold individually. But again, selling one of Valeant's most promising drugs removes a lot of prospective growth from Valeant's future forecasts and throws its ability to service its remaining debt into doubt.
On the other hand, it's a secret to no one that Valeant is struggling with high levels of debt and may be looking to jettison assets in order to give itself some breathing room. This means that even if drugmakers out there are salivating over the prospects of acquiring Xifaxan or Bausch & Lomb, two assets that may not even be up for sale, they're going to be wise not to get into a bidding war. It's Valeant that's in the bind here, not the other drugmakers, and it could create a scenario where Valeant's assets are sold for below market value given its disadvantageous position.
Image source: Flickr user David Goehring.
No matter how you play with the puzzle pieces, either Valeant doesn't make enough of a dent in its debt to satisfy investors, or it makes a dent but gives up so much that it cancels out a big chunk of future growth prospects and could struggle to service its remaining debt after asset sales. There doesn't seem to be a winning scenario here for Valeant.
Now what? What's next for Valeant? We know Valeant needs to file its 10-K by April 29 in order to satisfy an agreement it forged with its secured lenders (about $12 billion worth of debt) a few weeks prior; and Valeant has suggested it would indeed meet that deadline. Once its 10-K is filed, and assuming there are no additional accounting bombshells, Valeant can consider selling off non-core assets, and we can again turn our attention to whether or not Valeant's pricing practices can be justified by lawmakers on Capitol Hill.
But should you be invested in Valeant? Personally, I would suggest keeping at least a 10-foot buffer between your finger and the buy button on your brokerage account. Based on Valeant's reduced full-year estimates, Valeant may look fundamentally cheap -- but if you look a bit further down the road, it's not out of the question that Valeant's business model completely blows up. I'd much rather stay on the sidelines and miss a bounce in Valeant's stock than run the risk of having my investment plummet to $0 if Valeant's business model proves unsustainable.
Circle your calendars, because April 29 looks to be the next big catalyst for Valeant.
The article The Only Way to Fix Valeant Pharmaceuticals Will Probably Disappoint Investors originally appeared on Fool.com.
Sean Williamshas no material interest in any companies mentioned in this article. You can follow him on CAPS under the screen nameTMFUltraLong, track every pick he makes under the screen name TrackUltraLong, and check him out on Twitter, where he goes by the handle@TMFUltraLong.The Motley Fool owns shares of and recommends Valeant Pharmaceuticals. Try any of our Foolish newsletter services free for 30 days. We Fools may not all hold the same opinions, but we all believe that considering a diverse range of insights makes us better investors. The Motley Fool has a disclosure policy.
Copyright 1995 - 2016 The Motley Fool, LLC. All rights reserved. The Motley Fool has a disclosure policy.