The Only Number From Vanguard Natural Resources, LLC's Q3 Report That Even Matters Right Now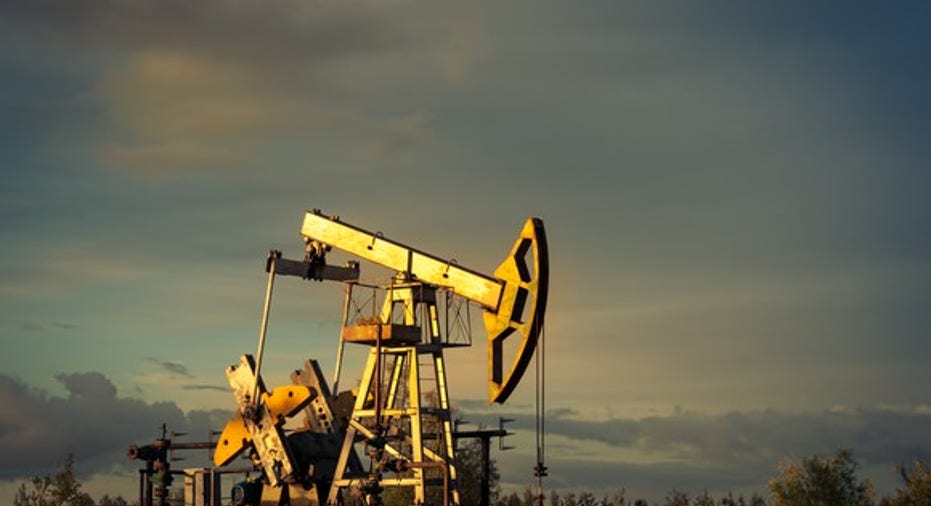 Image source: Getty Images.
Troubled Vanguard Natural Resources (NASDAQ: VNR) reported its third-quarter results after the market closed on Tuesday. On the one hand, that report showed solid progress in three key areas, with its debt, costs, and capex all coming down. That said, the only number that matters right now is the company's liquidity, which despite all the progress is still in the danger zone.
Cutting a little too deep
Earlier this month Vanguard Natural Resources' lenders completed their semi-annual redetermination of the company's borrowing base. As a result of that review, they reduced the company's available credit from $1.325 billion to $1.1 billion, which is a 17% reduction. The problem with that cut is the fact that Vanguard Natural Resources had borrowed $1.325 billion under its credit facility, which leaves it with a $225 million shortfall. That is cash the company simply does not have right now, which makes it the only number that matters at the moment. That said, the shortfall is not due at once, with the company able to make six equal monthly payments of $37.5 million.
The company already completed the firstinstallment and now does not need to make another one until January. Unfortunately, given where commodity prices are right now, the company does not believe it will generate enough excess cash flow to make all the required payments. That means it needs to do something and do it fast. Among its options are refinancing or restructuring its debt, selling assets, reducing its drilling program, or raising outside funding from non-traditional sources.
Banking on the wrong kind of debt
Many of Vanguard Natural Resources' peers have used those same options to navigate through their debt problems successfully. For example, leading natural gas drillerChesapeake Energy (NYSE: CHK) has cut its debt from $11.7 billion last September to $8.7 billion this September. Chesapeake Energy did this by selling assets, entering into a secured loan facility to repurchase senior notes for $0.50 on the dollar, and completing a variety of debt-for-equity and debt-for-debt exchanges. Further, Chesapeake Energy recently closed a $1.25 billion private placement of unsecured convertible notes and a transaction to exchange common stock for $1.2 billion in preferred stock to further improve its capital structure.
Meanwhile, fellow troubled producers California Resources (NYSE: CRC) and Denbury Resources (NYSE: DNR) have exchanged or repurchased debt at a discount to reduce the total amount owed. In California Resources' case, it reduced debt by $870 million since the start of the year, primarily via debt exchanges or repurchases. That is one reason why California Resources' banks left its borrowing base alone this fall, reaffirming it at $2.3 billion. Likewise, Denbury Resources, had its borrowing base reaffirmed this fall at $1.05 billion, due in part to the fact it reduced debt by $562 million since the start of the year.
Image source: Getty Images.
Vanguard Natural Resources, likewise, has already used several of those options to reduce debt. For example, earlier this year it completed an exchange offer and issued $75.6 million new second lien notes to retire $168.2 million of its outstanding senior notes. Meanwhile, later in the spring, the company sold its STACK/SCOOP assets for $272.5 million. However, despite all these efforts, the company is still teetering on the edge of bankruptcy.
The reason Vanguard is in such trouble is the fact that the bulk of its borrowings are under its bank credit facility while Chesapeake, Denbury, and California Resources primarily have non-bank debt. Because of that, those companies were able to take out huge swaths of their debt for pennies on the dollar. For example, because Denbury Resources only borrowed $135 million of the capacity under its revolving credit facility to start the year, it was able to use $56 million of its available capacity to repurchase $152 million of its senior notes earlier this year. That is an action Vanguard simply could not take because it primarily owes banks and not investors and those banks are not willing to take a haircut on their loans outside of bankruptcy.
Investor takeaway
Vanguard Natural Resources is running out of time and options. It made a grave mistake to use its credit facility as its primary funding mechanism and as a result it does not have any flexibility. Now, it remains dangerously close to running out of cash.
10 stocks we like better than Vanguard Natural Resources When investing geniuses David and Tom Gardner have a stock tip, it can pay to listen. After all, the newsletter they have run for over a decade, Motley Fool Stock Advisor, has tripled the market.*
David and Tom just revealed what they believe are the ten best stocks for investors to buy right now... and Vanguard Natural Resources wasn't one of them! That's right -- they think these 10 stocks are even better buys.
Click here to learn about these picks!
*Stock Advisor returns as of November 7, 2016
Matt DiLallo owns shares of Denbury Resources. The Motley Fool owns shares of Denbury Resources. Try any of our Foolish newsletter services free for 30 days. We Fools may not all hold the same opinions, but we all believe that considering a diverse range of insights makes us better investors. The Motley Fool has a disclosure policy.