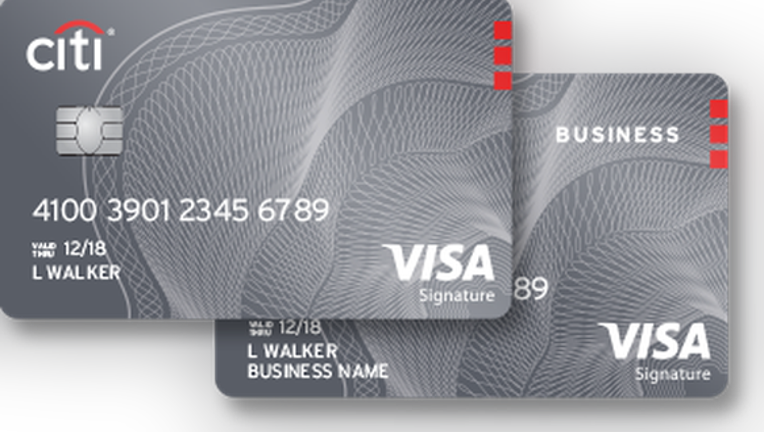 While Costco shareholders and analysts have focused on the turmoil being created by the company's upcoming credit card switch it's a secondary issue for the company.
The move from American Express to Visa impacts a lot of customers, but it's really just a logistics problem. Costco has spent over a year preparing for the change which goes into effect abruptly when the warehouse club opens its stores June 20. By that date cardholders should have received their new Visa and more than a few letters from Costco and the card provider detailing the changeover.
It's a big change because of the volume of people involved, but it seems unlikely that consumers will drop their Costco membership simply because the company has switched credit card providers. There will be confusion and lost cards accidentally discarded as junk mail, but the problems should sort themselves after a period of time. It's an annoyance and a distraction, but it does not change the fact that Costco's shares live or die based on membership numbers and if you really want to drill in on the key driver, executive memberships.
Though overall memberships are important, executive members are the key to the company's growth.
Coscto is switching it rewards card to Visa. Image source: Citigroup.
Why are Costco executive memberships so important?
It has been widely reported that Costco makes about 75% of its profit from the membership fees it collects. Executive memberships, which cost twice the $55 fee for a basic membership, not only contribute to that profit, they also drive sales.
"Executive members are approximately 36% of our member base, and about two-thirds of our sales," explained CFO Richard Galanti during the company's Q3, 2016 earnings call which was transcribed by S&P Capital IQ.
So, since executive memberships cost twice as much as regular ones, the warehouse club actually takes in more money from the pricier memberships than it does from regular ones. Those members do get 2% back on most Costco purchases (up to $750 annually), which is a drag on profits, but the chain makes that up from the added purchase volume even with its relatively tight sales margins.
How is Costco doing with memberships?
The biggest driving force behind Costco memberships is new store openings, which arguably drove signups up 15% globally year over year. Though signups are important, investors should pay close attention to renewal rates. Those numbers continue to be impressive for the chain though they are down slightly due in part to a credit card change in Canada similar to the one about to happen in the U.S. Galanti elaborates:
Galanti also said the U.S. number was likely impacted negatively because the company has not been taking new credit card signups in the U.S. which may have caused some people to wait until the new Visa cards are offered.
As for executive memberships, the company continues to push forward.
Overall membership revenue grew from $518 million in Q3, 2015 to $618 million in Q3, 2016. Year-to-date the warehouse club has increased membership fees from $1.74 billion through the first 36 weeks of 2015 to $1.81 billion during the same period this year.
This is good news for Costco
Showing continued growth in not-just memberships but executive memberships despite the turmoil caused by the credit card switch bodes well for the company. It suggests that demand remains high and the negative publicity/confusion caused by switching to Visa has not had a negative impact on people deciding to join.
Going forward if these membership numbers continue they should eventually be joined by renewal rates ticking back up. That might take two or three quarters since the credit card switch may cause some on-the-fence members to not renew, but in the long-term these numbers are very strong.
The article The One Number Costco Shareholders Need To Watch originally appeared on Fool.com.
Daniel Kline has no position in any stocks mentioned.He has never understood why people will line up for samples of everyday products at Costco. The Motley Fool owns shares of and recommends Costco Wholesale and Visa. The Motley Fool recommends American Express. Try any of our Foolish newsletter services free for 30 days. We Fools may not all hold the same opinions, but we all believe that considering a diverse range of insights makes us better investors. The Motley Fool has a disclosure policy.
Copyright 1995 - 2016 The Motley Fool, LLC. All rights reserved. The Motley Fool has a disclosure policy.