The Not-So-Subtle Reason Behind Nektar Therapeutics' 10% Pop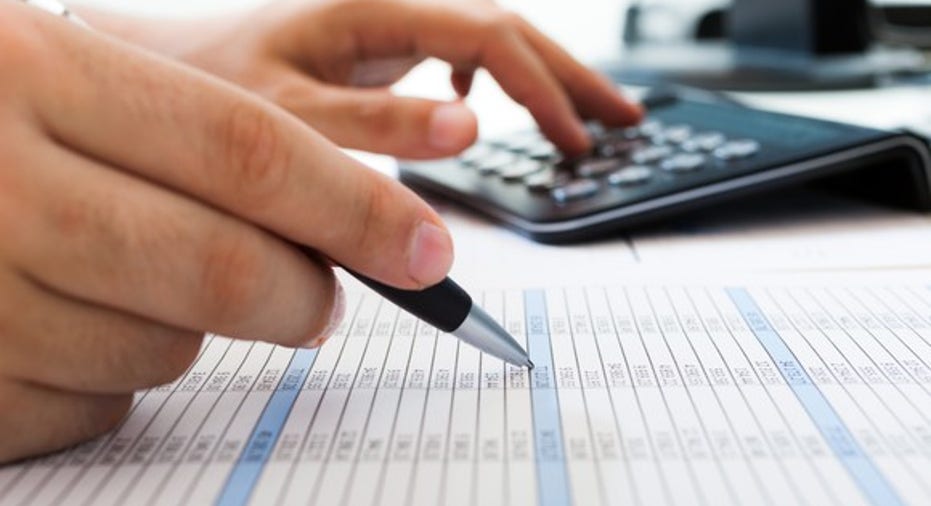 What happened
Shares of Nektar Therapeutics (NASDAQ: NKTR), a biotech company that develops and licenses specialized medicines in the fields of cancer, chronic pain, and autoimmune diseases, surged higher by as much as 10% after releasing its first-quarter earnings results after the closing bell on Tuesday. As you can surmise by the reaction, Wall Street and investors liked what they heard.
So what
The interesting aspect of Nektar's earnings report is that it appears its actual results took a backseat to the hype surrounding upcoming data releases.
Image source: Getty Images.
For the quarter, Nektar reported $24.7 million in sales, which was substantially lower than the $58.9 million in reported in Q1 2016. It should be noted that the company recognized a $28 million royalty payment from AstraZeneca (NYSE: AZN) in Q1 2016 for the sublicensing of Moventig to Kirin in Europe. Absent this payment, the year-over-year sales drop can be tied to a decline in product sales to $4.8 million from $14.1 million in the year-earlier period. Comparatively, Wall Street was looking for $29.4 million in sales.
With regard to its bottom line, Nektar announced a considerably wider loss of $63.9 million, or $0.42 per share, compared to its net loss of $19.5 million, or $0.14 per share, in the prior-year period. Once again, the one-time milestone payment affected its net loss by lowering it in Q1 2016. The $0.42 loss per share met expectations, which is a good thing considering Nektar had missed EPS projections in two of the past three quarters.
The real reason Nektar is jumping has to do with excitement surrounding its developing pipeline. In the press release, CEO Howard Robin pointed to the positive phase 3 results for NKTR-181 released in March for chronic low back pain, and he also alluded that a phase 1/2 study of NKTR-214 in combination with Bristol-Myers Squibb's (NYSE: BMY) Opdivo should yield reportable results by the American Society of Clinical Oncology's annual meeting later this year. Additionally, a trial was initiated for NKTR-358, a proprietary Treg stimulator for immune-related disorders. Initial data should be out before the end of the year.
As icing on the cake, Nektar's press release lists more than a half-dozen abstracts that it'll be presenting during the second quarter at various conferences.
Image source: Getty Images.
Now what
While investors were probably hoping for a bit more on the revenue front from Nektar, this was pretty much a par-for-the-course report from a mid-cap biotech with a pretty expansive pipeline.
The allure of Nektar is that a number of its products are partnered or out-licensed, meaning it can simply sit back and collect royalty revenue at a very low cost. At the same time, it's developing a handful of its own promising drug candidates. Having the ability to lean on these two separate channels of revenue over the long run should lend to steady sales growth and a narrowing of losses as the company moves forward. In fact, Wall Street foresees a more than doubling in sales from $171 million in 2017 to $363 million by 2020, with full-year losses shrinking to nearly breakeven by 2020.
With 10 clinical-stage products currently in its pipeline, many of which are targeted as cancer-based immunotherapies in combination with already approved immunotherapies, Nektar appears to have a bright future. There are certainly risks given Nektar's ongoing losses, but its $362 million in cash and investable securities should give Nektar a nice buffer. Biotech investors with a tolerance for risk would be wise to dig deeper into Nektar Therapeutics.
10 stocks we like better than Nektar TherapeuticsWhen investing geniuses David and Tom Gardner have a stock tip, it can pay to listen. After all, the newsletter they have run for over a decade, Motley Fool Stock Advisor, has tripled the market.*
David and Tom just revealed what they believe are the 10 best stocks for investors to buy right now...and Nektar Therapeutics wasn't one of them! That's right -- they think these 10 stocks are even better buys.
Click here to learn about these picks!
*Stock Advisor returns as of May 1, 2017.
Sean Williams has no position in any stocks mentioned. The Motley Fool has no position in any of the stocks mentioned. The Motley Fool has a disclosure policy.