The No. 1 Metric to Lookout for as Crude Prices Rise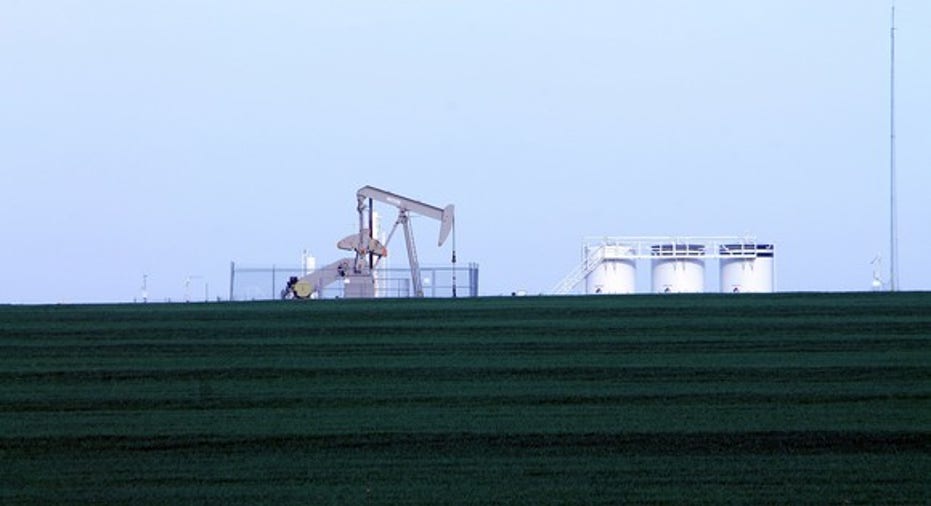 Source: Pixabay.
Brent prices recently rallied past $50 per barrel. Although $50 Brent is trading for less than half of what the commodity traded for in 2014, many investors are relatively happy with the number, considering the circumstances. It was just in February that Brent prices traded for $29 per barrel.
The fundamentals certainly look like they're getting better rather than worse. Supply is expected to fall in many places of the world, as the lack of adequate investment and crude production's natural depletion weigh on production. Demand is expected to rise around 1.4 million barrels per day, as an appetite for crude from emerging markets remains strong. The market is near a balance, or a slight deficit, due to the number of supply disturbances.
Although many sector indicators have improved, there's one metric that is arguably more important than anything else -- how quickly production from drilled, but uncompleted, wells enters the market. Let's examine the metric more in depth, and analyze what it could potentially mean for integrated oil and gas companies likeChevron, independent producers such asContinental Resources , and crude prices.
Drilled, but uncompleted, wells
Drilled, but uncompleted, wells are also collectively called the fracklogbecause they're wells that have been drilled, but haven't been fracked, so they aren't producing. Because much of the work on the wells has been done, those drilled, but uncompleted, wells will be the first wells that shale drillers activate when they become optimistic.
Although no one knows the exact number of the fracklog, there are a lot. Raoul LeBlanc, an oil analyst at IHS, estimates that there are 3,000 of the wells. Oil services giantHalliburton estimates that there could be around 4,000 of them.Not all of the wells will be activated at once, however.Some of the drilled, but uncompleted, wells are just for holding land, and the producers holding them don't intend to produce from them. Other wells aren't in the sweet spots of the shale plays, and have higher breakevens.
Some companies will be patient and postpone activating the wells until they are sure that the fundamentals can tolerate the new production. Production from shale wells declines quickly, so the total production will also drop appreciably year over year. Some analysts think the fracklog represents a potential inventory of 500,000 barrels per day of production that could enter into the market if prices go high enough.
What the fracklog means for the market
How quickly production from the fracklog comes to market is the key metric to look out for.The speed at which production from the wells come onto the market indicates how disciplined shale drillers are, and the availability of financingfrom the capital markets.This is important because, in order for the recovery to continue, capital financing needs to be slightly less available, and the CEOs of various shale companies need to exercise discipline to not flood the market all at once and cause another supply glut for several more months. If the shale companies don't recklessly complete the wells and drill new ones, and investors aren't eager to finance new supply growth, the present recovery will have stronger legs, and there will be more upside left.
What the fracklog means for producers of all sizes
Drilled, but uncompleted, wells are very important for independents such asContinental Resources. Because much of the work has already been done and the wells cost less to start-up, they represent valuable inventory that can be activated to produce much-needed cash flow and to increase profits. According to CEO Harold Hamm, Continental Resources has already begun the process of fracking some of its inventory of drilled, but uncompleted, wells in the Bakken shale region now that WTI prices are hovering around $50 per barrel.Other independents could follow Continental's lead if WTI prices continue trending higher. Analysts estimate that other drillers in the Bakken will begin finishing their drilled, but uncompleted, wells when WTI reaches $55-$60 per barrel.
AlthoughChevron also has some drilled, but uncompleted, wells, the new production coming from the wells won't affect Chevron's income or revenue by much, given the company's size.Chevron will be much-more affected by how other companies handle their fracklog, however.If drilled, but uncompleted, well production doesn't enter the market as quickly as expected, crude prices could sustainably rally past $50 per barrel, and the energy recovery can continue. That means Chevron will earn more in income, and pay more in dividends in the long run.
The article The No. 1 Metric to Lookout for as Crude Prices Rise originally appeared on Fool.com.
TMFJay22 has no position in any stocks mentioned. The Motley Fool recommends Chevron. Try any of our Foolish newsletter services free for 30 days. We Fools may not all hold the same opinions, but we all believe that considering a diverse range of insights makes us better investors. The Motley Fool has a disclosure policy.
Copyright 1995 - 2016 The Motley Fool, LLC. All rights reserved. The Motley Fool has a disclosure policy.