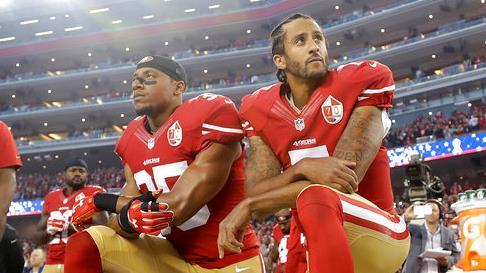 The NFL players union is apparently the latest victim of an online breach of private information.
Personal data of 1,133 current and former players -- including former 49ers quarterback Colin Kaepernick -- was exposed due to a misconfigured online database operated by the NFL Players Association, according to reports.
The problem was found by the Kromtech Security Center, an internet security company.
Kaepernick had information such as his home address and cell phone number compromised. He is currently a free agent.
Forbes was the first to report the breach.
The breach was reportedly part of a ransomware attack asking for payment in BitCoin of about $427.
NFLPA spokesman George Atallah declined to comment on the alleged breach when reached Tuesday by USA Today Sports.
The ransom demand had not been met as of this week, according to the report.