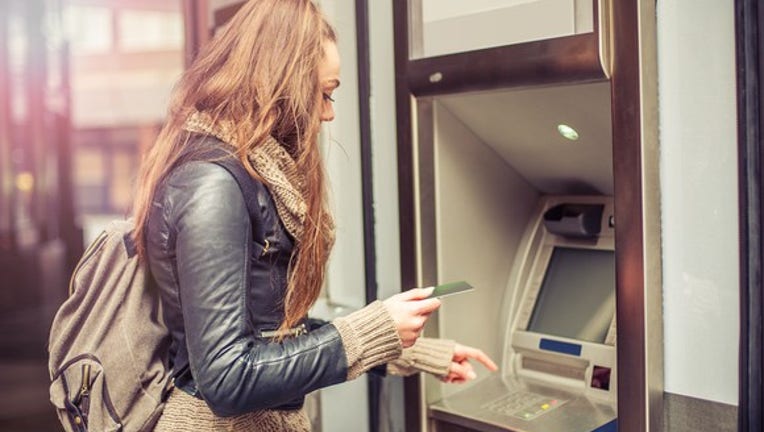 Few retailers have catered more to the unbanked than Wal-Mart (NYSE: WMT). Whether it's a dislike of banks, a distaste for their fees, or some other reason, a sizable portion of U.S. households have chosen not to have a checking or savings account at a financial institution, and Wal-Mart has ensured they have a place to go.
Through its 1,200 money centers, unbanked consumers can meet all of their banking needs at greatly reduced cost. From paying bills to wiring money here or abroad, Wal-Mart has made it cheap, easy,and convenient to bank without a bank. Now it's about to get some sizable competition from Amazon.com (NASDAQ: AMZN), which recently launched its Amazon Cash program that specifically targets this same subset of the population.
Image source: Getty Images.
Cashing out of banks
According to the FDIC, some 9 million households, or 7% of all U.S. households, do not have an account at an insured institution. Moreover, almost 20% of households, or 24.5 million households in the country, are "underbanked" -- they have a checking or savings account, but also used other non-bank services for their banking needs.
While conventional thinking has led us to believe that banks are the be-all, end-all of finance, it also shows that a huge swath of the population has a high level of distrust of or dissatisfaction with traditional financial institutions.
Wal-Mart offered them a better option. It had once tried to enter the banking industry by applying for an industrial loan corporation charter, or ILC, that would have allowed it to establish a low-cost financial-services arm similar to ones that Target, GE, and others operate, but banks raised a hue and cry againstWal-Mart, and the retailer subsequently withdrew its application.
Today, Wal-Mart helps the unbanked by offering an entire suite of financial services, which, in addition to the services mentioned earlier, also lets customers cash payroll and government checks, get prepaid debit cards, and print personal and business checks. Its Bluebird financial accounts, arranged through American Express, essentially allow customers to bank without a bank.
Image source: Wal-Mart.
Although these financial services total less than 1% of Wal-Mart's annual net revenues, that's still more than $4 billion worth of financial business being conducted, and it recently noted that the volume of money services transactions it's making can be measured "with a B." It's no wonder Amazon.com is looking to get in on the action.
Cashing in on opportunity
Amazon Cash isn't yet so grandiose as a Wal-Mart Money Center, but it is specifically targeted to the unbanked consumerand may provide a platform for future expansion.
Amazon customers won't need a checking account to deposit between $15 and $500 in cash into an Amazon account. Instead, they can go to one of 10,000 retail stores from the likes ofCVS, Speedway, Sheetz, and others and simply present a barcode from Amazon that they've either printed out or downloaded to a smartphone. There are also no fees to use the service.
This is big because these are customers that have arguably been ignored previouslyby the e-tailer. Typically, you need a bank account to access Amazon services, and often it pays to be a Prime member. Not so with Amazon Cash, which is open to anyone.
Image source: Getty Images.
As Wal-Mart and Amazon continuously clash for retail dominance, every consumer becomes more valuable. By making its platform more accessible, Amazon can siphon off additional customers, and becauseAmazon Cash will be available both on smartphones and via analog means -- such as printing out a barcode -- the retailer is able to include the third of unbanked adults who don't yet have a smartphone.
Start small, grow big
Initially, it would seem Wal-Mart won't lose many customers to Amazon because money deposited at the e-commerce leader can only be spent on Amazon. Even PayPal, which has its own online cash service, is open to use at thousands of retailers, while Wal-Mart customers have an array of financial services available to them at its brick-and-mortar stores, and soon via mobile phone.
Yet Amazon is only just tapping into this demographic. It's easy to see that if the unbanked increasingly use the service, Amazon will make more options available, including varied financial services. This is just the first skirmish between Amazon.com and Wal-Mart for the loyalty -- and wallets -- of the unbanked. It definitely won't be the last.
10 stocks we like better than AmazonWhen investing geniuses David and Tom Gardner have a stock tip, it can pay to listen. After all, the newsletter they have run for over a decade, Motley Fool Stock Advisor, has tripled the market.*
David and Tom just revealed what they believe are the 10 best stocks for investors to buy right now...and Amazon wasn't one of them! That's right -- they think these 10 stocks are even better buys.
Click here to learn about these picks!
*Stock Advisor returns as of April 3, 2017.
Rich Duprey has no position in any stocks mentioned. The Motley Fool owns shares of and recommends Amazon and PayPal Holdings. The Motley Fool owns shares of General Electric. The Motley Fool recommends American Express and CVS Health. The Motley Fool has a disclosure policy.