The New Obamacare Term You Need to Become Familiar With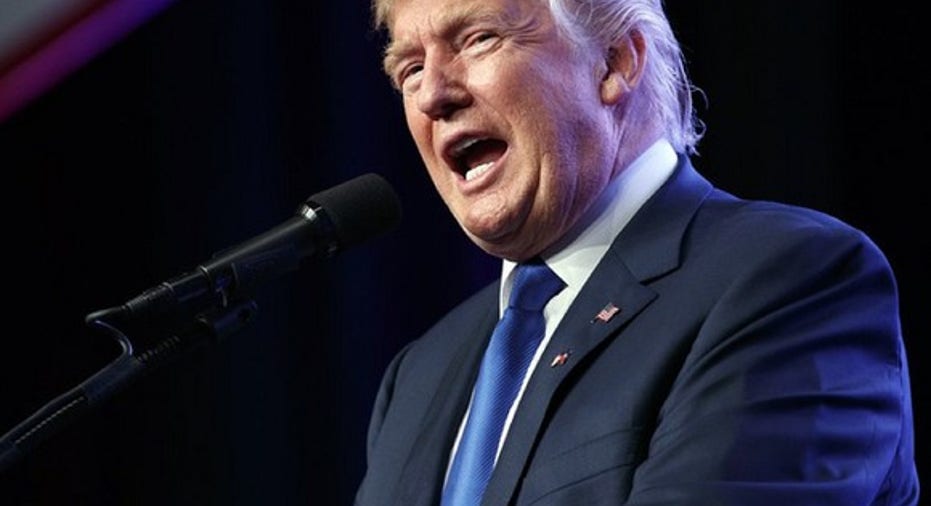 Image source: Getty Images.
The Affordable Care Act, which is better known by its shorthand Obamacare, has presented as a mixed bag since its passage.
In one corner, it's reduced the uninsured rate in America to its lowest levels on record, and it's allowed consumers who were previously shut out of the healthcare system because of their low income or pre-existing medical conditions the chance to get health insurance. The latest update from the Centers for Medicare and Medicaid Services showed that 84% of Obamacare marketplace enrollees qualified for the Advanced Premium Tax Credit, which helps substantially lower monthly premium costs for individuals and families earning less than 400% of the federal poverty level.
Looked at from another angle, Obamacare has also been a disappointment. It was designed to promote competition and transparency, but an influx of sicker patients who had been on the outside looking in before its implementation have skyrocketed insurers' medical costs. The end result has been consistent losses for even the largest insurers, with many now significantly scaling back their coverage. Less choice often means higher prices for the consumer. In the upcoming year, average benchmark plan premiums, the second lowest-cost "silver" plan, are slated to rise by a whopping 25% for the more than three-dozen states covered by the federally run HealthCare.gov.
Not all consumers have used the transparent data to their advantage, either. Well over a million existing ACA members are automatically re-enrolled every year. While re-enrolling generally helps keep your coverage and primary-care physician the same, it could mean ignoring the chance to shop around for a cheaper plan that offers a better bang for your buck.
Image source: Ninian Reid via Flickr.
Obamacare's days appear numbered
But the Obamacare we've all become accustomed to in recent years could be on its way out if President-elect Donald Trump and the Republican-led Congress have their way.
Throughout his campaign, Trump has pledged to repeal and replace Obamacare, even if that tone has softened a bit since he won the November election. Republicans in Congress have also been steadfast in their approach to roll back Obamacare, with the House of Representatives voting in favor of repealing the health law of the land no fewer than 60 times. With both legislative branches of U.S. government aligned under one party, it seems increasingly likely that Obamacare's days are numbered.
However, repealing Obamacare isn't as simple as a snap of one's fingers. It took 60 votes in the Senate to pass Obamacare as law, and it would take an equal number to repeal it. Republicans currently have 51 Senate seats, meaning they'd need the backing of nine independents and/or Democrats to completely repeal Obamacare. Getting the required number of votes to repeal Obamacare without potentially making some concessions that favor Democrats or independents could be difficult.
Image source: Getty Images.
Get used to hearing this new Obamacare term
Instead, consumers should become familiar with a term we're bound to hear often in the coming months: reconciliation.
Republican lawmakers in Congress have two paths they can choose to take. They can attempt to repeal Obamacare in its entirety, but they'll need those 60 votes in the Senate. This tall order is probably going to take some time, which would mean the possibility of still having Obamacare in place for months or years longer. What's far more likely is that Republicans will propose another reconciliation act similar to the one that was presented to President Obama and vetoed in early January.
Reconciliation requires only a majority vote, meaning the 51 seats held by Republicans in the Senate would suffice. A reconciliation bill would not completely repeal Obamacare, but it would allow lawmakers to repeal components of the law that directly affect the federal budget. This means all subsidies associated with Obamacare (the Advanced Premium Tax Credit, cost-sharing reductions, and Medicaid expansion) could be removed, the penalties for not purchasing coverage could be shelved, and certain taxes, such as the medical-device excise tax for medical-device companies, and the Cadillac tax (which isn't even expected to go into effect for a few more years) would go away. What would remain is the framework of laws governing what insurers can and can't do.
As an analogy, passing a reconciliation bill for Obamacare would be like taking all of the furniture, appliances, and electrical wiring out of a house, but leaving the house in place. It would be there to provide a roof over your head, but it probably wouldn't be of much use without anything in it. Presumably, if enough of the meat and potatoes get taken away from Obamacare, opponents of its dismantling could opt for an alternative plan.
Image source: Getty Images.
The uncertain future of healthcare in America
President-elect Trump has suggested keeping some small facets of Obamacare in place, such as the provision that allows children under age 26 to stay on their parents' plan, as well as the mandate requiring insurers to accept consumers with pre-existing conditions. However, piecemealing bits and pieces of Obamacare may not prevent millions of Americans from losing their health coverage.
For instance, Trump's suggestion of offering full tax deductions for healthcare premiums paid probably won't have the same effect on enrollment as the Shared Responsibility Payment (SRP). The SRP is the penalty consumers are required to pay if they fail to purchase health insurance. Furthermore, full tax deductions may not be enough to entice lower-income Americans to enroll. Without the carrot dangling on the stick, it could be difficult to encourage healthy adults to sign up, thus perpetuating the same problems America has seemingly always had with its healthcare system.
Trump and Congress will have little margin for error when implementing their version of healthcare reforms, since it could mean millions of Americans will lose their health insurance. It's still too early to speculate on what a Republican healthcare bill might entail, but it's looking almost certain that Obamacare's time is nearly up.
A secret billion-dollar stock opportunity The world's biggest tech company forgot to show you something, but a few Wall Street analysts and the Fool didn't miss a beat: There's a small company that's powering their brand-new gadgets and the coming revolution in technology. And we think its stock price has nearly unlimited room to run for early in-the-know investors! To be one of them, just click here.
Sean Williamshas no material interest in any companies mentioned in this article. You can follow him on CAPS under the screen nameTMFUltraLong, and check him out on Twitter, where he goes by the handle@TMFUltraLong.
The Motley Fool has no position in any of the stocks mentioned. Try any of our Foolish newsletter servicesfree for 30 days. We Fools may not all hold the same opinions, but we all believe thatconsidering a diverse range of insightsmakes us better investors. The Motley Fool has adisclosure policy.