The New Apple TV is Looking Like a Failure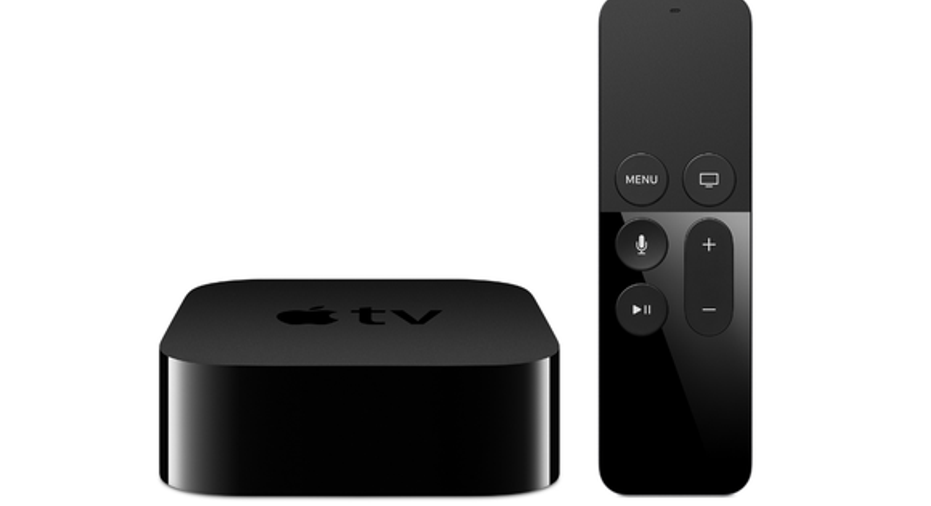 The fourth-generation Apple TV. Image source: Apple.
"[Apple is] becoming a pretty small part of the market," said Roku CEO Anthony Wood in an interview with Business Insider last month. Wood was referring to the market for internet-connected set-top boxes, a space his company competes in alongside Apple , Alphabet's Google, and Amazon . According to research firm Parks Associates, the four companies combined to sell 94% of the dedicated streaming devices sold last year.
Once, the iPhone-maker looked poised to dominate the living room, inserting itself between viewers and their content. It certainly pioneered the space, releasing the first-generation Apple TV back in 2007. Two more models eventually followed, and the demand for streaming video accelerated. In 2012, Apple had a commanding lead, capturing more than half the market and outselling Roku by a ratio of more than 2-to-1.
But things have changed quite dramatically in the last four years. New competitors have emerged, and Roku has continued to innovate. Once, Apple was Roku's biggest competitor. Now, Wood seems almost wholly comfortable writing the Cupertino tech giant off.
Roku vs Google
Wood believes that, in the long-run, the battle for the connected living room will come down to a fight between his firm and the search giant Google. Chromecast, Google's inexpensive streaming dongle, was the world's single best-selling streaming device in 2015 according to research firm Strategy Analytics. But Wood fears Android TV, Google's other living room solution, far more.
"I think it's going to be Android and Roku, and we'll be the leader," Wood said.
When most consumers think of Roku, they think of dedicated hardware -- set-top boxes and streaming sticks. But in recent months, Wood's interest has shifted, away from separate devices and toward integrated televisions. Today, you can buy smart TVs from a wide range of companies, including TCL, Haier, Hisense, and Insignia that include Roku's operating system built right in -- no separate box required.
You can also buy TVs from the likes of Sony and Sharp that include Android TV, Google's alternative. But you cannot buy any televisions that run FireTV, Amazon's operating system, or tvOS, Apple's solution. In the past, reports suggested that Apple was working on a full-featured TV of its own, one that would be powered by its television operating system. But such a device was never released, and rumors of a forthcoming Apple television have vanished. Last year, Apple unveiled the fourth-generation Apple TV, and while it's slightly larger than its predecessors, it's still a box.
Smart TVs outsell set-top boxes by almost 3-to-1
According to Wood:
In total, there were 42 million dedicated streaming devices sold last year, but consumers purchased 120 million (almost three times as many) smart TVs. The hundreds of millions of older TVs still in use require dedicated streaming boxes to connect to the internet, but new televisions do not. As more of these TVs come equipped with Roku or Google's operating system, consumers could forgo dedicated streaming boxes entirely, viewing them as an unnecessary expense.
Wood believes Amazon will try to sell TVs running its Fire operating system, but will fail. Apple, meanwhile, is historically averse to putting its software on others' hardware, and seems unlikely to follow suit. There will continue to be a market for Apple TVs, Wood believes, but only among dedicated Apple fans.
"Basically, if you're an Apple fan, you're probably going to get an Apple TV, but that doesn't mean you're going to use it," he said.
Don't worry, it's not the iPhone
Setting aside Wood's bias, for him to brush aside the threat posed by Apple so lightly should be seen as a troubling sign. Apple doesn't regularly disclose the number of Apple TVs it sells, but in the past it has noted significant milestones. The last time it did so, however, was in Jan. 2015, when it said that it had sold more than 25 million Apple TV boxes. That number is almost certainly higher today -- Strategy Analytics put the figure at about 37 million back in March -- but exactly how much higher remains a mystery.
In 2012, the prospect of an Apple TV was a large part of the Apple investment story, with sell-side analysts offering up rosy projections that served to drive investor interest. That's no longer the case, and other products, notably the Apple Watch and Apple Music, appear to have eclipsed it in importance. Apple doesn't need the Apple TV to succeed, but its prospects of catalyzing a television revolution seem to have diminished significantly.
The article The New Apple TV is Looking Like a Failure originally appeared on Fool.com.
Suzanne Frey, an executive at Alphabet, is a member of The Motley Fool's board of directors. Sam Mattera has no position in any stocks mentioned. The Motley Fool owns shares of and recommends Alphabet (A shares), Alphabet (C shares), Amazon.com, and Apple. The Motley Fool has the following options: long January 2018 $90 calls on Apple and short January 2018 $95 calls on Apple. Try any of our Foolish newsletter services free for 30 days. We Fools may not all hold the same opinions, but we all believe that considering a diverse range of insights makes us better investors. The Motley Fool has a disclosure policy.
Copyright 1995 - 2016 The Motley Fool, LLC. All rights reserved. The Motley Fool has a disclosure policy.