The Motley Fools 10 Best Stock Calls of the Last 10 Years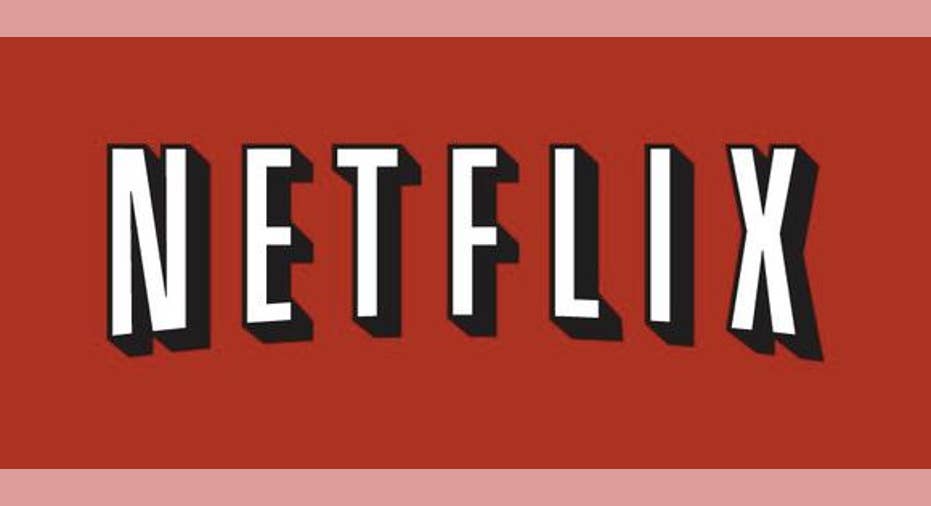 It's been an amazing decade for growth stock investors, as long as they're buying into the right growth stocks. Motley Fool Stock Advisor the original Motley Fool newsletter service has come through with some pretty impressive picks over the years.
They haven't all been winners. You don't swing for the fences twice a month the newsletter service sends its members two dozen recommendations over the course of the year without striking out from time to time. However, if you have enough big winners they can be more than enough to deliver overall market-thumping results.
Let's go over some of Motley Fool Stock Advisor's biggest winners over the past 10 years.
Netflix 3,128% since 6/15/07
The leading premium video service is in a good place these days. The undisputed champ of premium video had 81.5 million streaming subscribers worldwide as of the end of March, and it's expecting to close out the current quarter with 84 million accounts.
That certainly wasn't the case in the springtime of 2007. It had introduced streaming earlier in the year, but that was limited to a catalog of 1,000 titles that could only be viewed on a PC. No Macs. No smart TVs. No mobile gadgetry. Netflix's primary business was renting out DVDs by mail, and that didn't seem like a very promising niche as traditional video rental chains were closing down.
Netflix went on to build on its initial success in digital video, and now its streaming platform has won Oscars and Hollywood's attention. Netflix has more than $12 billion committed to streaming content obligations, and it doesn't seem as if anyone is even close as it expands into new international territories.
Apple 723% since 11/18/08
The world's most valuable consumer technology company has been rolling since the 2007 introduction of the iPhone. Apple just seems to know what consumers want, often before they even know they want it.
Smartphones were mostly for corporate types before the iPhone arrived, and Apple redefined the computing market when it rolled out the iPad tablet. Apple is coming off of its first year-over-year decline in iPhone sales, but it's hard to bet against the class act of Cupertino. Apple has a long track record of innovation, and that means more than just the inevitable iPhone 7 rolling out later this year.
Tesla Motors 690% since 11/16/12
Electric cars have always made sense, but it's Tesla Motors that has been making it cool. Tesla's Model S isn't cheap, but supply can't seem to keep up with demand as aspiring Tesla owners have to wait for months on a waiting list after making an initial deposit.
Tesla isn't afraid to do things differently. It doesn't sell cars through a traditional dealership model. It has been building out a global network of charging stations that it makes available to Tesla owners at no charge. Just a few weeks ago it introduced the Model 3, a more accessible electric sedan that should hit the market in late 2017 at a starting price near $35,000. It got 325,000 people to offer up a refundable $1,000 deposit for the car. Tesla isn't afraid to dream big, and big stock gains have followed.
Priceline 586% since 6/18/10
Booking travel online has been burning traditional travel agents for years, but the leading websites haven't always been rewarded for being disruptive. Priceline went public just as the dot-com bubble was peaking, and when the market collapsed the "Name Your Own Price" company got clobbered. Priceline's stock sank so low that it executed a reverse split to prop it back up to a respectable price.
Stock Advisor recommended Priceline in 2010, just as it was overtaking Expedia for the lead in hotel reservations. Priceline's success has come as a result of moving beyond its original model where folks would submit how much they were willing to pay for travel bookings. It has been a serial acquirer, snapping up European giant Booking,com, comparison shopping darling Kayak, and even restaurants reservation giant OpenTable.
Sherwin-Williams 532% since 3/20/08
When something is boring they say it's like watching paint dry, but paint has been anything but boring for investors in Sherwin-Williams. Top-line growth may not be impressive at Sherwin-Williams. Revenue has grown in the single digits in each of the past four years for the paints and coatings specialist, but the stock has benefited from the real estate market's revival and the recovery encouraging folks to spruce up their homes.
Gilead Sciences 493% since 9/17/10
Some fast-growing drug makers have a single hit drug in its arsenal, but Gilead is cashing in on five different treatments. It's true that the antiviral specialist leans on two of hepatitis C drugs for the lion's share of its revenue, but with patent expiration several years away and with new potential treatments in the pipeline Gilead continues to be a market beater.
Disney 414% since 12/19/08
The leader in family friendly entertainment has been a fairy tale investment in recent years, but this pick didn't start as a recommendation for Disney. It was actually Marvel that got the newsletter service's nod in 2008, a year before Disney would buy the comic book giant in a $4 billion stock deal.
Just as the newsletter service's earlier recommendation of Pixar would eventually roll into Disney, we've seen that the media giant isn't afraid of cutting 10-figure checks to land compelling franchises. It's most recent purchase is Lucasfilm, culminating in Disney reviving the Star Wars series.
Cintas 363% since 12/19/08
Cintas is the top dog in corporate uniform rentals. It also provides several other workforce-related products and services. This may not seem like a very scintillating industry, but international expansion and sector consolidation in a highly fragmented space have helped deliver improving financials.
Cintas has come through with six consecutive years of improving net profit margins. It also only helps that Cintas has managed to boost its dividend every single year since going public in 1983.
Boston Beer 167% since 5/21/10
The beer company behind Samuel Adams has been brewing big gains for its shareholders. Despite naming its signature label after one of the country's founding fathers, Boston Beer didn't launch until 1984 when Jim Koch found his great-great grandfather's brewing recipe in the family attic.
Samuel Adams helped usher in the era of craft brews, and it's been able to maintain its indie identity despite seeing its stock and the number of indie craft brewers in the marketplace soar.
McKesson 319% since 2/20/09
Unlike Boston Beer, McKesson does have a long history that dates back to 1833 when it began as a pharmaceuticals distributor. These days it's a healthcare giant providing medicines, medical supplies, and healthcare information technology solutions.
Growth has been booming. Revenue has soared from $106.6 billion in fiscal 2009 when McKesson was recommended to just over $179 billion in fiscal 2015. A lot of that growth has come through acquisitions, but it's yet another reason to bet on McKesson.
Back to the Future
The key to finding many of these great performers early is to find companies that are disrupting established industries. We've seen that with Netflix in reshaping the way we consume video content and Tesla in making plug-in electric vehicles aspirational. Sometimes it's just a matter of finding market leaders that are gobbling up the competition in a synergistic shopping spree. We've seen that with Disney, Cintas, Priceline, and McKesson.
Growth opportunities are always out there, and the only thing more exciting to a growth stock investor than the past is the future. How many big winners will Motley Fool Stock Advisor single out in the next 10 years?
There will be a fair share of stocks that don't pan out. We know that. The key is finding a handful of winners that will more than offset the declines. We can toast to a great decade for growth stocks, but the future is what ultimately really gets growth investors going.
The article The Motley Fools 10 Best Stock Calls of the Last 10 Years originally appeared on Fool.com.
Rick Munarriz owns shares of Netflix and Walt Disney. The Motley Fool owns shares of and recommends Apple, Boston Beer, Gilead Sciences, Netflix, Priceline Group, Tesla Motors, and Walt Disney. The Motley Fool recommends Cintas, McKesson, and Sherwin-Williams. Try any of our Foolish newsletter services free for 30 days. We Fools may not all hold the same opinions, but we all believe that considering a diverse range of insights makes us better investors. The Motley Fool has a disclosure policy.
Copyright 1995 - 2016 The Motley Fool, LLC. All rights reserved. The Motley Fool has a disclosure policy.