The Most Valuable Companies in the World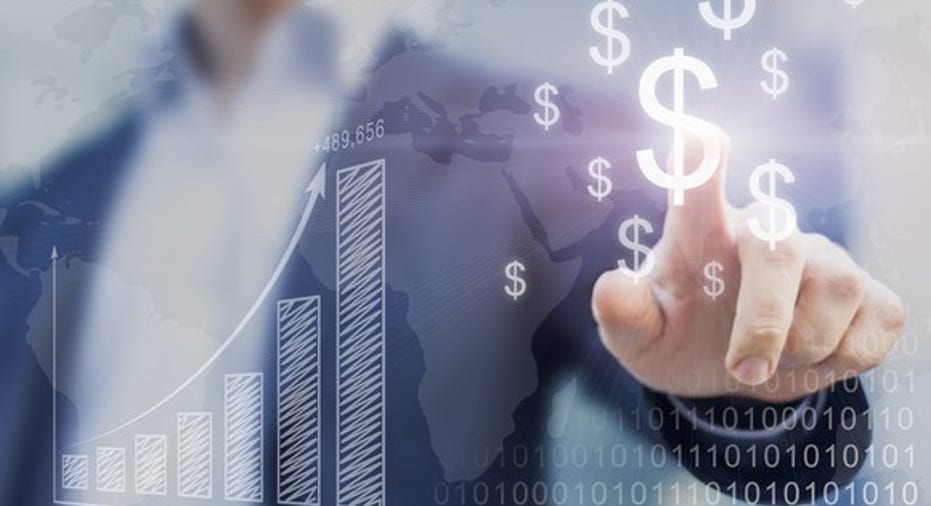 In business and investing, size matters. When looking at the most valuable companies in the U.S. stock market as measured by market capitalization, the top five are technology names. Specifically, Apple (NASDAQ: AAPL), Alphabet (NASDAQ: GOOG) (NASDAQ: GOOGL), Microsoft (NASDAQ: MSFT), Amazon.com (NASDAQ: AMZN), and Facebook (NASDAQ: FB) are the most valuable listed companies in the world.
The tech sector is fertile ground for innovative growth businesses, and companies with solid competitive strengths in a growing market can create tremendous value for investors in a relatively short time.
The rise of the tech giants
That the five most valuable companies in the stock market are technology businesses says a lot about the kind of opportunities available to investors in top-quality companies operating in growing industries. Considering theyre young companies, these businesses have created enormous value for shareholders over a relatively short period.
Image source: Getty Images.
Alphabet's Google business was created in 1998, and it's now the second most valuable company in the world behind Apple, created in 1976. Even more impressive, Facebook is only 12 years old, having been founded in 2004. That Alphabet and Facebook are more valuable than old names such as Johnson & Johnson (NYSE: JNJ) and Coca-Cola (NYSE: KO) -- founded in 1886 and 1892 -- respectively, is downright amazing.
Data sources: Yahoo! Finance, corporate websites.
Market leaders in industries such as pharmaceuticals and soft drinks can be remarkably profitable investments, and names such as Johnson & Johnson and Coca-Cola have, in fact, delivered attractive returns for investors over the years. Nevertheless, the tech sector is one of a kind when it comes to opportunities for innovation and value creation.
Alphabet and Facebook are the top dogs in online advertising, an industry benefiting from explosive growth. Similarly, Apple has revolutionized the mobile computing industry with products such as the iPhone, Microsoft is a world leader in productivity software and operating systems, while Amazon is the industry king of online retail. Demand in these areas has grown exponentially over the past several years, and that demand has been enormously beneficial for investors the five technology juggernauts.
Innovation comes in all shapes and sizes, and many companies in traditional sectors of the economy can benefit customers and shareholders with smart innovations. Nevertheless, opportunities for growth are especially attractive for companies operating at the forefront of technological innovation, and the biggest companies in the world are positioned in the right industries.
Competitive strengths
It all starts with successful innovation and growth opportunities, but it doesn't end there. Success attracts competition, and winning technologies tend to be replicated by other industry players over time. For this reason, the best tech companies need to have enough competitive strengths to keep the competition at bay and consistently translate innovative power into growing earnings and cash flows for investors.
Apple is the most valuable brand in the world, and the company has a unique ecosystem of services and applications that generates unparalleled customer loyalty. When considering brand differentiation, customer experience, and cultural footprint, Apple is one of a kind.
Alphabet's Google brand is so powerful that it's even considered a synonym for online search, as many consumers use the expression "googling" for information, as opposed to just "online searching." The company owns seven services and applications with over 1 billion users each: Google Search, Android, YouTube, Gmail, Maps, Chrome, and Google Play. No company comes close to Alphabet in terms of scale and popularity in the online world.
Image source: Getty Images.
Microsoft is facing considerable challenges because of emerging technology trends in the computing industry, such as the rise of mobile computing, but the company is one of the most trusted and respected brands among its core clientele, especially in the corporate sector. Relying on Microsoft's software and services is a safe bet, and corporate customers are notoriously risk-averse when making purchase decisions in this area.
Amazon has built tremendous scale over the years, allowing the company to obtain conveniently low prices from suppliers and spread fixed costs across a massive amount of items. Cost competitiveness is a key success factor in discount retail, and Amazon knows how to leverage its strengths to delight its customers with aggressively low prices.
Size is of the utmost importance in the social-media industry, since users attract each other to the most relevant platforms. As of the end the second quarter of 2016, Facebook had 1.71 billion monthly active users, growing by 15% year over year. If everyone else is on Facebook, then you need to be on the platform, too, and this dynamic creates a self-sustaining growth cycle for the company.
Apple, Alphabet, Microsoft, Amazon, and Facebook are different businesses with their own weaknesses and strengths. However, the five tech giants operate in attractive markets, and their profits are protected by rock-solid competitive strengths. This is arguably the main reason they're the most valuable companies in the U.S. stock market.
A secret billion-dollar stock opportunity The world's biggest tech company forgot to show you something, but a few Wall Street analysts and the Fool didn't miss a beat: There's a small company that's powering their brand-new gadgets and the coming revolution in technology. And we think its stock price has nearly unlimited room to run for early in-the-know investors! To be one of them, just click here.
Suzanne Frey, an executive at Alphabet, is a member of The Motley Fool's board of directors. Andrs Cardenal owns shares of Alphabet (A shares), Alphabet (C shares), Amazon.com, and Apple. The Motley Fool owns shares of and recommends Alphabet (A shares), Alphabet (C shares), Amazon.com, Apple, and Facebook. The Motley Fool owns shares of Microsoft and has the following options: long January 2018 $90 calls on Apple and short January 2018 $95 calls on Apple. The Motley Fool recommends Coca-Cola and Johnson and Johnson. Try any of our Foolish newsletter services free for 30 days. We Fools may not all hold the same opinions, but we all believe that considering a diverse range of insights makes us better investors. The Motley Fool has a disclosure policy.